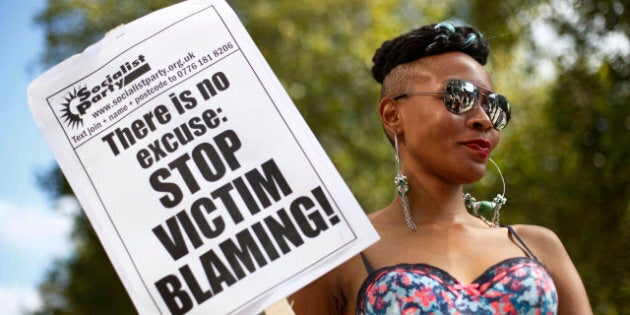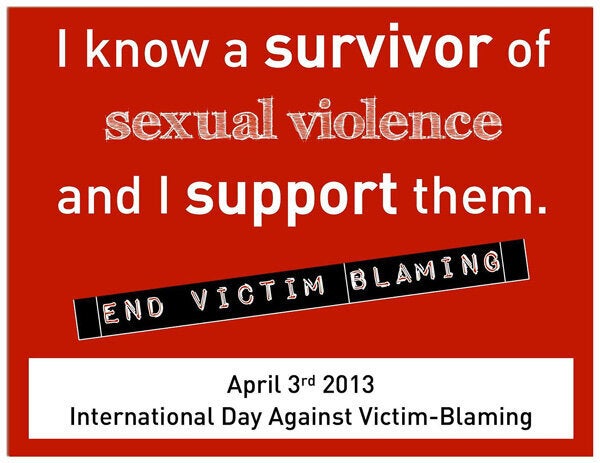 As an attendee that year, I didn't know what to expect that day, and it's fair to say that nobody really did. What I walked into was a community of people who took over and shut down the streets of Toronto, and in an unmistakably vocal, fierce and proud way, were able to challenge being shamed as survivors, to demand better from society, from communities and institutions, to turn anger into action, and to relinquish the frustration, trauma and silencing of victim-blaming in a supportive space -- even if temporarily.
The emotional charge and the catharsis was almost palpable, and truly something I will never forget. This soon turned into international collective action as people around the world, in over 200 cities and counting, where organizers held marches against victim-blaming, by SlutWalk and other names, where they lived, in context of their local communities.
SlutWalk unfortunately had a built-in audience, and in directly addressing victim-blaming in cases of sexual violence, lit the spark -- or as one person said, held up a mirror -- to what was already happening. In 2011, (and sadly not much has changed today) Irresponsible, sensationalist and victim-blaming media coverage of sexual assault cases contributed to this widespread frustration, and the increasing power of social platforms to facilitate organizing contributed to people having access to more ways to advocate for causes that resonated with them.
One year later, on April 3, 2012, we marked the International Day Against Victim-Blaming. Why did we do this and why did we do it again this year? Because of the hundreds of missing and murdered Indigenous Women in Canada. Because of victim-blaming after gang-rapes in India. Because of people in positions of authority not being held accountable for abuses of their power. Because of Steubenville.
Because of the many names and voices we will never hear who are silenced by sexual violence and victim-blaming, and because of the way victims are ruthlessly scrutinized by public opinion when they are known, while specifics of the lives and character of perpetrators often escapes mention, and the many ongoing factors contributing to sexual violence (including victim-blaming) are left out of news coverage.
Because our institutions too often do not provide justice or support for survivors, while providing cover for human rights abuses on their watch, and because ongoing stigmatization of being a survivor of sexual violence makes access to support elusive. This blog post as well as this one provide some further reading on why we need a world without victim-blaming.
From the SlutWalk Toronto Tumblr: in the words of SlutWalk co-founder Heather Jarvis, "In one year the International Day Against Victim-Blaming has gained traction and although we wish this day was unnecessary, we're thankful for all those working to end victim blaming today on the second International Day Against Victim-Blaming, April 3rd, 2013. We are so thankful to everyone who has shared with us, challenged us, taught us, inspired us and who have supported us."
This year we asked people to submit why they were against victim-blaming on our Tumblr. Among others, some of the responses included:
"I'm against victim-blaming because it undermines the survivor and makes the ability to heal even harder"
"I'm against victim-blaming because at first I was grateful to have escaped alive, but the more people I trusted and needed told me it was my fault, the less life felt worth continuing. I'm still here. I'm ok. It took a long time. Please don't make anyone feel that way."
"I'm against victim-blaming because there is no justification for sexually violating someone's body, yet 1000s of people have told me they didn't know it wasn't their fault" -SlutWalk Organizer
"I'm against victim-blaming because I know far too many people, women, men and myself, who have been treated with disgust and contempt for something that was not their fault. I'll repeat that, because it's so important. IT'S NOT YOUR FAULT."
"Take a moment today (and on days far before and beyond today) to remember the many people who've been sexually assaulted and raped and have not survived. Sexual violence claims lives and victim-blaming assists."
"I'm a survivor. I can't stand the thought that someone, somewhere thinks that what happened was my fault. I won't believe that other survivors out there are berated for their assault. We need to change a culture, and ridding society of victim-blaming is the first step."
"I'm against victim-blaming because I was told I should be grateful I had been raped because it would teach me to be more responsible. I was still wearing the clothes that I had been raped in. I didn't tell anyone else for a while. I really could have used the help."
"I'm against victim-blaming because impunity sucks."
We don't have all the answers to ending rape or victim-blaming. We follow in the footsteps of many people, activists and organizations who have been fighting sexual violence and hate long before we came along. We also don't know what the future holds for SlutWalk Toronto, though what we sadly do know is that the problems that underpin victim-blaming will not be undone overnight, and that these need the attention of all of us in considering what we can do to tear them down and unlearn how sexual violence is commonly treated and discussed. At its most fundamental, victim-blaming validates the actions of perpetrators of sexual violence.
Whether you agree with SlutWalk or not, whether you think sexual violence is your problem or not, consider that at least 1 in 3 women and girls and 1 in 6 men and boys will experience sexual violence in their lifetimes. These figures are baselines and don't account for how much more violence is inflicted on people within certain communities, populations and identities that face routine discrimination in other, intersecting forms.
You know, and probably love, at least 1 person who has been sexually assaulted -- whether you know it or not. Consider that you might not know it because of how horribly survivors of sexual violence are often treated when they come forward. Then please (and thank you) devote a little bit of your time, today and other days, to learning how your words and actions can bolster social support for survivors instead of further eroding what little already exists.
We truly wish for a day where an International Day Against Victim-Blaming is not necessary, but in the meantime: we hope to have many more opportunities between now and next April 3 to hear of those who are working in their everyday lives, and as part of broader action, to fight victim-blaming so we can get there.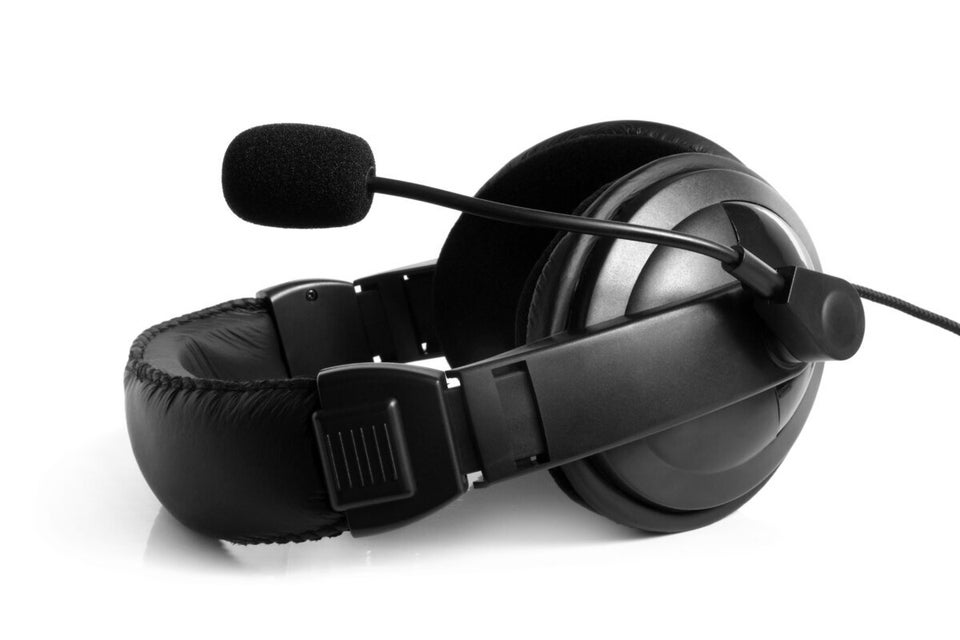 4 Ways To Help Women Facing Abuse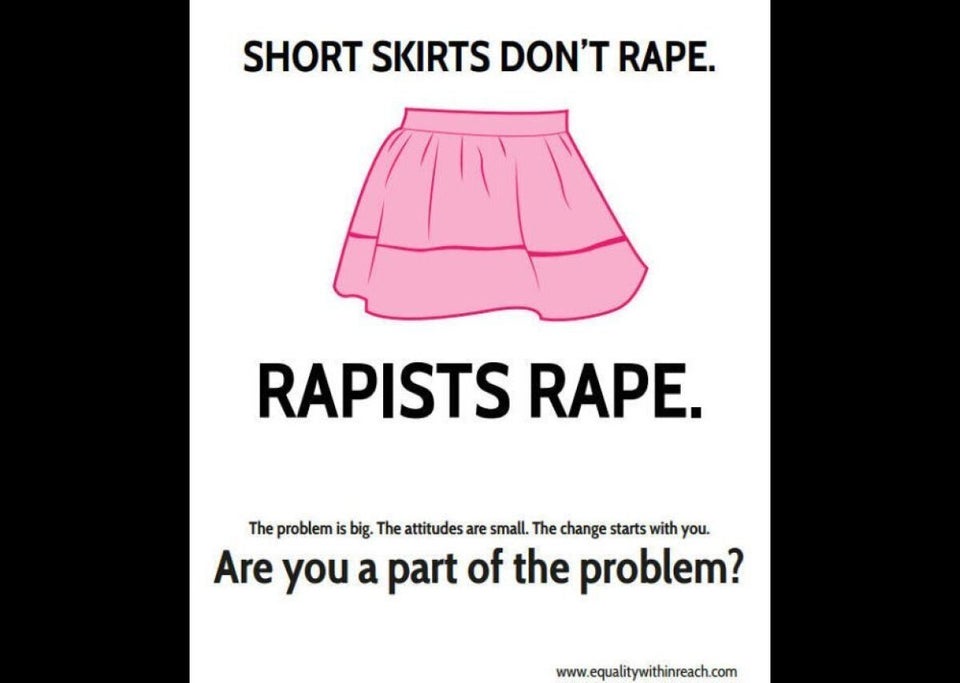 Campaigns For Gender Equality