If you're like most of us who live in downtown Toronto, you probably moved to the city with dreams of making it big! What you probably didn't expect is that dreaming big can also mean living small. Real small.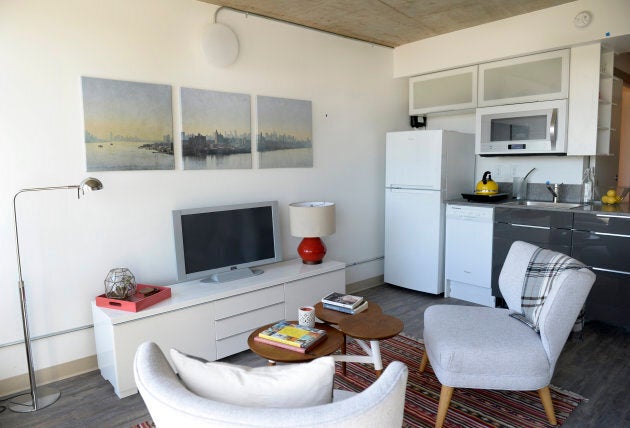 These tiny living quarters appeal to professional millennials who want affordable housing without sacrificing their lifestyle.
Enter micro condos, a living space roughly between 275 and 400 square feet — roughly as big as two parking spots. These tiny living quarters appeal to professional millennials who want affordable housing without sacrificing their lifestyle. This concept, of course, isn't unique to Toronto and is actually quite common in metropolises like New York City and San Francisco. With Toronto's first micro condo already sold out, and similar units steadily on this rise in Montreal, Vancouver and Calgary, we can only expect this trend to continue.
How can you turn a small apartment into a functional and cozy living space? Thankfully, I have a few tricks and tips that will help turn your tight quarters into an urban oasis.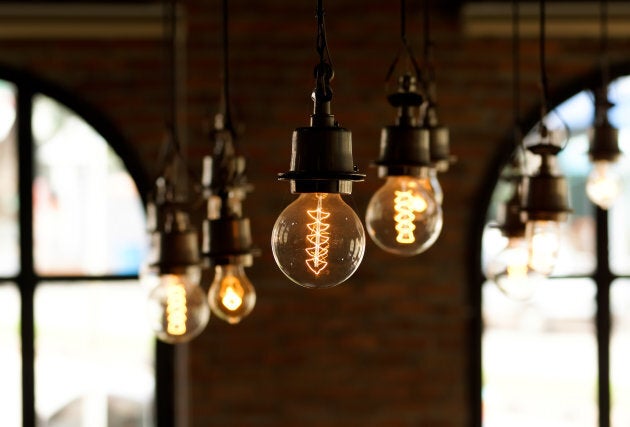 All of the lights
From statement chandeliers, to vintage-style Edison bulbs, to metallic pendants and industrial lamps, lighting is truly having a moment in the spotlight. For those living in a 300-square-foot space, this could not have come at a better time. Any designer will tell you that the oldest trick in the book to making a space seem bigger is through the power of light.
The key is lighting up the corners where the walls meet, either at the ceiling or floor, so you create the illusion of depth and space. Make use of multiple light sources such as floor lamps or track lighting, and consider mounting lights to the wall so every part of the room is well-lit.
And don't forget to make the most of vertical space, especially if you have high ceilings. Hang a long pendant from the ceiling to draw the eye up and down, emphasizing the room's height rather than the floor space. With plenty of lighting options to choose from, I have no doubt your boutique-sized space will soon feel like a luxury-sized one.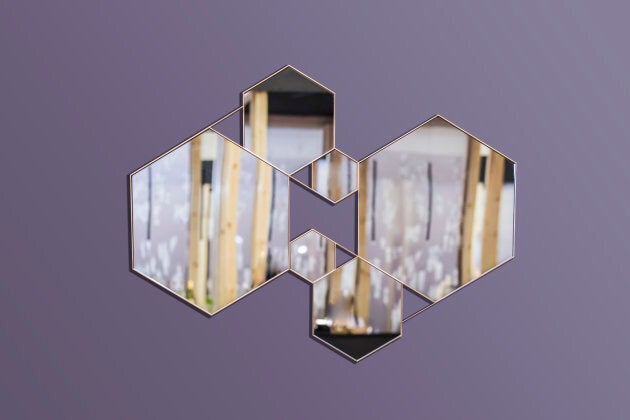 Illusions aren't just for magicians
Living small also means mirrors are your new go-to. These magical reflective accessories know no bounds, and they have the ability to make any space feel bigger. Whether it's placing one behind a candle or beside a lamp, a mirror will maximize the light's reach while creating a relaxing ambiance.
Looking to create the illusion of another window? Simply place a mirror across from a window so it reflects the natural light and outdoor views. Craving higher ceilings? Use a floor length mirror to produce the appearance of a taller apartment. Much like the strategic use of lighting, a well-placed mirror will transform your tiny downtown home into a lofty oasis.
Rather than trying to work your space around furniture, focus on buying pieces that will work with your lifestyle.
There's no better deal than a 2 for 1
You know what they say: great things come in small packages. But sometimes these great things also come in the form of multi-functional furniture. Rather than trying to work your space around furniture, focus on buying pieces that will work with your lifestyle.
A stylish dining table is a must-have when entertaining guests, and can be tucked against a wall to double as a desk when the party's over. Instead of a traditional coffee table, consider a hollow ottoman that can also be used for storage. And, one of my favourites, nesting tables that you can easily tuck away or stack together to give you move space (also very on trend). At the end of the day, it's important to select versatile pieces that fit well in your space, because every inch counts.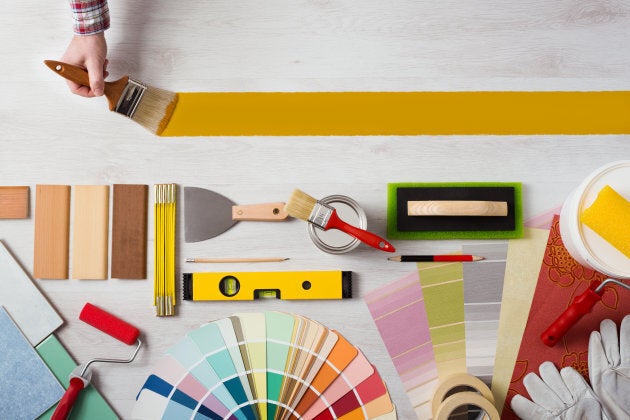 The sky's the limit
If you're working with minimal floor space, draw the attention up with colour. One of the best ways to do this also happens to be one of this year's biggest trends in design — statement ceilings. Using paint, wallpaper, wood, tiles or whatever inspiration strikes you, transform your tiny space from top to bottom by adding some flair to the ceiling.
While you may have heard that white paint will make a small space feel larger, feel free to be as bold as you want with your colours. Just remember a few things: don't paint over the edges of the ceiling, take the wall colour up over the crown molding and use glossy paint so light can reflect and make your ceiling appear higher than it is. This modern and chic design decision is sure to bring your micro condo to the next level.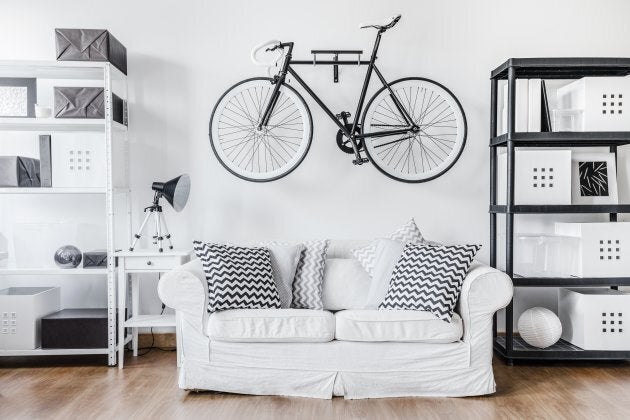 It's time to think outside the box
Let your creative side run wild, or at least as much as it can inside your petite pad. Start to think about your space differently and get crafty to maximize the layout. What was once just a blank wall used for artwork, can be an area for floor to ceiling shelving. The unused back of your doors and cabinets can be handy storage solutions.
And don't be shy when it comes to the ceiling, as I mentioned above, it's basically another wall. Simply attach a hook or two and, voila, you can hang everything from your pots and pans to your ultra-chic planters. Always remember, there are endless nooks and crannies that can help you save space – so be sure to make the most of them.
Have you been affected personally by this or another issue? Share your story on HuffPost Canada blogs. We feature the best of Canadian opinion and perspectives. Find out how to contribute here.
Popular in the Community