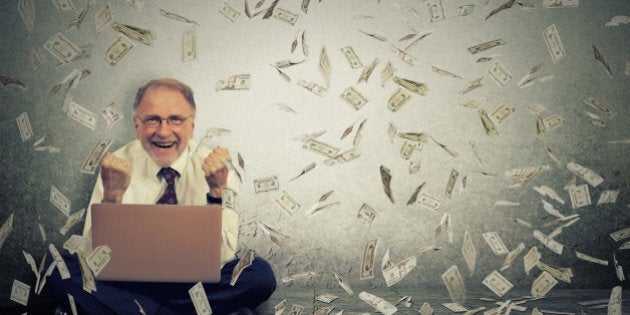 In my last piece, I talked about small-town living. Among its many perks, it's a smart financial choice during semi-retirement and retirement years. On top of withdrawing equity from higher-priced city properties and downsizing, the lower cost of living in small towns makes a lot of economic sense.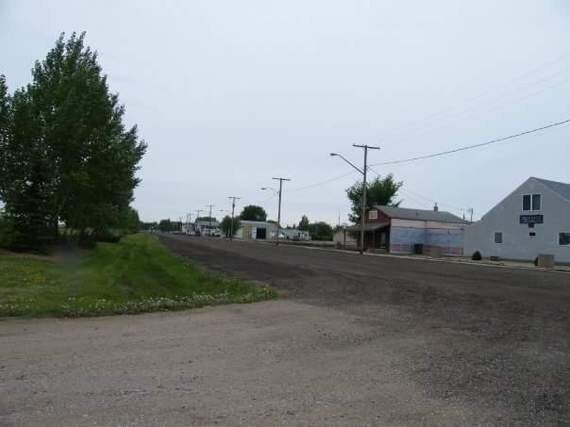 Main Street, Aberdeen, Saskatchewan
Semi-retirement is also an ideal time to create a business doing something that truly brings you joy. The extra income would be a boon, especially since debt levels among seniors are rising, and fewer employees have workplace pension plans. Being your own boss allows you to set your own hours, so that you can easily schedule in whatever tickles your fancy, from playdates with your grandchildren, to tropical vacations to beat the winter blues.
And the work would help to fight the boredom and depression that often hits during retirement years. In fact, Diane Eschenbach, author of "How to Quickly Start a Business Online," believes that, "The key to a great retirement is doing what you love and finding a way to monetize it quickly."
At first, it may seem like the smaller client base in a small town would be a deterrent to an entrepreneur. But a quick google search turns up all kinds of ideas for businesses that would flourish in small towns. People everywhere need access to services like babysitting, pet sitting, house cleaning, lawn and garden care, and music lessons. Talents like cake decorating, custom sewing, and woodworking are also needed in small towns, and could be marketed to surrounding areas as well.
But in today's technology-driven world, there's no need to limit your client base to your geographic location. There are all kinds of options for setting up businesses online. And with the wealth of knowledge and experience gained from a lifetime of working, semi-retirement is the perfect time to set up shop as a life coach, editor/proofreader, or teacher/tutor.
Offering online entrepreneurial support (especially to your fellow semi-retirees) is also an option. This can be anything from website maintenance to graphic design to marketing. Small business owners need help with day-to-day tasks as well. My friend Kellie has an online virtual assistant business called Bloomfield Buddy. She does bookkeeping, manages social media accounts, and creates databases, flyers, and newsletters.
If creating artisanal wares is more in line with your passions, there are lots of options for selling products online. eCommerce website builders like Shopify and Wix make it super easy to build your own online store. That said, stores aren't the right choice for everyone, particularly those who have very limited stock or who create bespoke products. If a store isn't right for you, there are other ways to sell online, such as marketplaces like etsy.com. Etsy's model is somewhat similar to eBay's, but its sellers are artisans; and there are no auctions, only set prices.
Social media can provide a pretty powerful marketplace on its own. Furniture flipping is hot right now, and I follow several local flippers on Facebook. All of them use Facebook exclusively to sell their wares. It can be hard to build a following beyond friends and family, but one of these flippers, in particular, is a savvy marketer, frequently asking her followers to share her page in order to be entered into giveaways. With a little know-how and persistence, social media may be all you need to sell your products.
Such is the case for my friends Dawn and Kelly, owners of A Big Kettle of Fish Design Co. Their business creates hand-drawn caricatures, signage, chalkboards, window paintings, and murals. Dawn says they've had a website in the works for years, but Facebook and word of mouth is enough to provide a steady stream of clients. With luck, this may also be the case for you.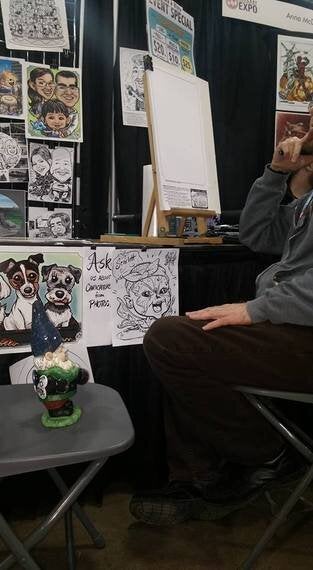 Artwork by A Big Kettle of Fish Design Co.
Photo used with permission.
Still, even if you don't sell anything on your website, it is an effective marketing tool. Unless you have all the work you can handle, you should consider creating one. Building a website can seem intimidating, both in terms of technical know-how and cost. However, there are all kinds website builders, platforms, templates, and plug-ins that make it super easy to create your own site. Just dive in and start Googling for tips.
If you end up overwhelmed, my friend Tracey, owner of Pic-Man Tattoo, has some great advice. Tracey advises small business owners to save money wherever they can. If you can't figure out how to build your own website, she suggests bartering with someone to do it for you.
Other costs associated with websites include registering the domain name and paying a monthly web-hosting fee, as sites do need to be hosted on a server somewhere. Still, this cost can be ridiculously reasonable, amounting to just a few dollars a month. It's easy enough to do some research to figure out the best budget web hosts.
I think a lot of us dream about earning money by doing what we love. Semi-retirement is the perfect time to do this, since have more time and freedom, and any income earned is (very hopefully) supplementary.
Follow HuffPost Canada Blogs on Facebook