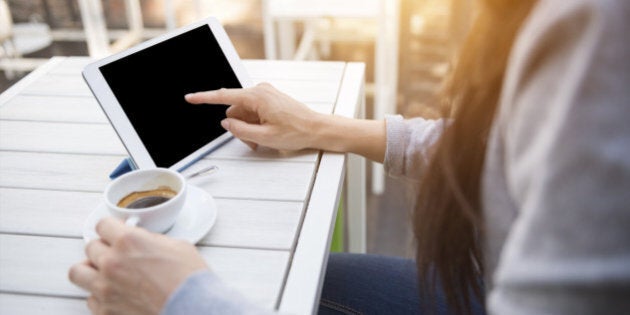 Have you ever thought about running your own business? You set your hours, you choose your colleagues and you control your brand. Though entrepreneurship definitely has its upside, it can also be a rude awakening for those who don't have a realistic understanding of the challenges that come with being your own boss.
Our team at Intuit decided to go right to the source to learn about the benefits and the disadvantages of small business ownership in Canada. Overall life is good for Canadian entrepreneurs, but if you've been thinking about turning your passion into a business, you should have the full picture:
Forty per cent of small business owners cited "greater independence" as the primary payoff of being their own boss -- in fact, that's why one third decided to start their own business in the first place.
Independence, however, doesn't mean doing it all by yourself. Teamwork and networking are a necessity for entrepreneurs because tapping into the expertise of others can set you up for long-term success.
Forty-five per cent of those we surveyed said they feel better about their financial future since becoming an entrepreneur, and one way to ensure this is to work with a professional. An accountant can give you a deeper understanding of your financial situation and, if you make this a priority early on, you'll benefit from a truly value-added relationship where they're not just doing your bookkeeping, but giving you strategic insights into the inner workings of your business.
What's the number one stressor for entrepreneurs? Unsurprisingly, 32 per cent lay awake at night worrying about the money they have moving in and out of their business. You can ease your mind, though, by taking the time to map out your business and creating a roadmap for how you're going to achieve your goals.
It's important to understand that this exercise can be the difference between success and failure. I'm a firm believer in the power of lean business planning and it's never too late to get this blueprint in place. The proper financial management tools can also help you save time, get paid faster, and identify opportunities for growth.
More than half of entrepreneurs felt that their work-life balance improved since starting their own business, and one in five said this was the primary payoff (looking specifically at millennials, this sentiment about payoff jumps to one in three). Happily, this is what 21 per cent of small business owners were seeking when they decided to take the leap.
The entrepreneurial experience has really evolved in recent years and that's largely due to the evolution of technology. With the right resources, small business owners can now accept mobile payments, check their inventory, manage their finances, invoice customers and make business decisions in real time.
Even with technology's advancements, however, one quarter of entrepreneurs still use old-fashioned spreadsheets to run their businesses. Unfortunately they're missing out on the benefits of cloud-based software, which can help make management more efficient and effective. Having an immediate picture of your financial situation means you can spend less time bookkeeping, and less time bookkeeping means you can spend more time doing what you love.
After cash flow, managing the growth of their company is the second most prevalent stressor for 21 per cent of entrepreneurs. Millennials, however, are losing way more sleep over this issue than the general population. At 51 per cent, it's their primary concern, but growing a business takes time and dedication. Focus on small areas of your company at a time, and when you eventually do expand, make sure your financial management tools are capable of scaling with you.
For example, a startup business that only uses invoicing today might need to add services like payroll, payments and inventory down the line. That's easiest when you don't have to switch all of your data over to a new program, and when you have access to an ecosystem of innovative apps, products and services that allow you to manage all aspects of your businesses in one place.
Four in five small business owners said they now have greater life satisfaction than they did before, and 65 per cent actually feel less stressed than when they worked for someone else. To this end, only 17 per cent would ever consider working for someone else again. There are a lot of entrepreneurs out there who are doing something right, so for those just starting out, it's hugely beneficial to speak to someone who has been in the game for a while to learn about what makes for a positive and successful startup experience.
However, many Canadian entrepreneurs are missing out. Only one third said they consulted with fellow entrepreneurs, and just seven per cent leveraged the resources available to them from non-profit groups. Organizations like Startup Canada and Ryerson University's DMZ can provide access to the education and resources needed to thrive, and nothing makes entrepreneurs happier than knowing that their business is flourishing.
While long hours, early mornings and weekends spent working can be challenging, running a business can be deeply satisfying -- both personally and professionally. When you think about it, the cons above are really just stressors that can be avoided by sufficient planning and support, so with a strong network and the proper tools, you'll enjoy every pro this experience has to offer.
Follow HuffPost Canada Blogs on Facebook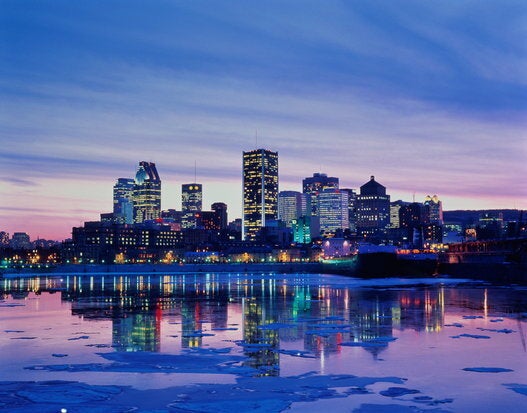 The Worst and Best Places to Own a Business In Canada: CFIB