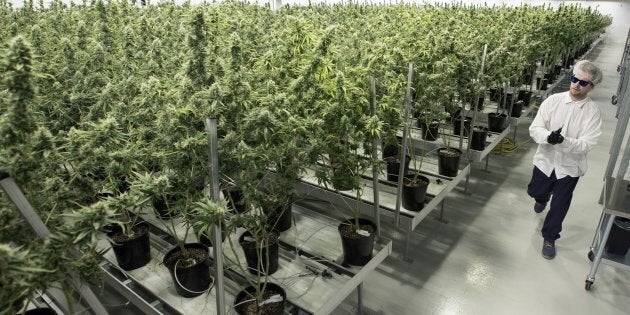 Ontario's plan to sell legalized marijuana in provincially-controlled retail outlets has left some private business owners resentful of being shut out of what's expected to be a burgeoning new retail business.
But medical marijuana growers are coming out in favour of the policy — no surprise, given that they will be the suppliers to Ontario's weed outlets under the plan announced Friday by Premier Kathleen Wynne's government.
"We are deeply disappointed that the Ontario government has decided to implement a public-sector monopoly for cannabis sales in the province," said the Canadian Federation of Independent Business (CFIB), in a statement emailed to media.
"One of the government's stated goals in cannabis legalization is to eliminate the underground economy, but shutting out the private sector will only allow the illicit trade to flourish."
The federal government announced marijuana legalization legislation this past spring, but left it to the provinces to decide how sales and distribution will be regulated.
Ontario's plan is to open as many as 150 marijuana retail outlets across the province by 2020. The stores would be run by the Liquor Control Board of Ontario, though they would be separate from the LCBO's alcohol outlets.
The LCBO will also sell marijuana online through a government-run website.
More about Canada's marijuana legalization:
That move was praised by Greg Engel, CEO of OrganiGram Holdings, a publicly-traded medical marijuana producer.
"There is a lot of experience at the LCBO," he told HuffPost Canada in an interview.
He also supports the limited number of locations the province intends to start with, because "supply will be a challenge at the beginning."
Canopy Growth, which bills itself as the world's largest producer of medical marijuana, is doing something about the possible shortage. It announced Friday that its Niagara Region facility— already the world's largest legal grow-op, according to Canopy— will quadruple in size to 1 million square feet.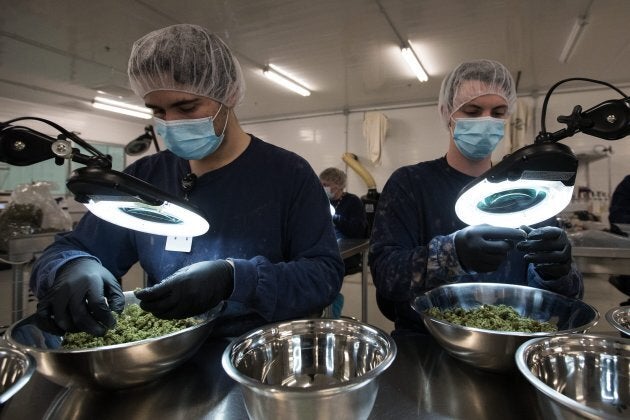 Company president Mark Zekulin says the expansion is driven by the new recreational marijuana market that will appear next year.
"It means we are moving even faster" to expand facilities, he told HuffPost Canada, saying he's "very supportive" of Ontario's plan.
Both Engel and Zekulin suggested they would be open to other models of selling marijuana, if that's what other provinces choose to do, including private retailing.
"A private distribution model could work just as well or even better in some circumstances," Zekulin said.
Engel suggested OrganiGram would be open to operating as a retailer, either independently or in a consortium with other growers, if the opportunity were to arise.
Popular in the Community