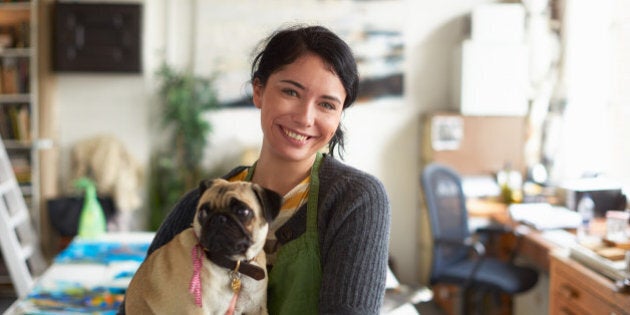 Time is a precious commodity. It's non-renewable, it can't be replaced and it goes by quickly. It can also work for you or against you, depending on how you use it.
As we move into the final weeks of 2016, time is more precious than ever. This is one of the busiest periods of the year for many businesses. And it comes at a time when more than half of respondents to a recent survey said they have added more people to their teams - a positive signal for the Canadian economy, but also a sign that business owners are likely to find themselves under even more pressure than usual.
Few know the value of time better than small business owners. For them, finding any advantage to make the most of their time is critical to achieving success. Luckily, technology can help squeeze maximum benefit out of the hours they do have. Here are a few ways small business can get more time back as they prepare to close out the calendar year.
Offer frictionless customer service. A frustrated customer is a customer at risk - they require more time and energy to keep or ultimately win back. That's time that could be better spent finding new customers and growing the business.
Given having to re-explain issues and expending too much effort on finding resolution are the top customer service challenges, according to the State of Sales report by Salesforce, this is an ongoing problem that should be considered low-hanging fruit in the search for efficiency.
Many companies have opted to invest in a Customer Relationship Management (CRM) solution to better anticipate what their customers' needs before they even have to ask. By learning about your customers' preferences and needs, you'll not only improve their experience, but make it more time effective.
And with 75 per cent of online customers expecting help within five minutes, it makes sense to look for technology tools like Desk.com, and out-of-the-box customer service app that helps customers service team solve issues and provide customers with a better brand experience in the process, before even knocking at your door.
The bottom line -- let technology remove barriers for your customers, so your people don't have to.
Work smarter (and faster) with your smartphone. Unlike their larger counterparts, SMBs often lack the people or technology firepower to implement and maintain standardized procedures to reduce all the little tasks that burn valuable time. Why not streamline processes and save time by using the tool that all of your employees already have with them 24/7 -- their phone. Whether it's scanning receipts, running reports or setting up quick polls, it's easy to find apps that will reduce time on the little things, making sure your team can focus on what matters most.
If they work for your business, consider making apps customer-facing to make their interactions with you even more frictionless. With 38 per cent expected growth in mobile as a service channel, there's no better time to bake mobile into your SMB's strategy.
Talk with each other more often. According to one study, 39 per cent of employees feel employees in their own organization don't collaborate enough. With a lack of collaboration comes silos, redundancies, project delays and frustration - and ultimately more lost time.
Using turnkey tools that connect staff to important information can speed up customer interactions, increase efficiencies and prompt faster decision-making. Virtual collaboration like Salesforce Chatter clear the lines of employee communication, allowing teams to collaborate on projects and resolve issues immediately. This can be a huge time saver in terms of eliminating in-person meetings, commuting time, or even long distance trips.
The time challenge can never be completely solved, but by taking these steps, your business can go a long way to preventing wasted potential and giving your customers what they want most -- faster, better and more streamlined service.
Follow HuffPost Canada Blogs on Facebook