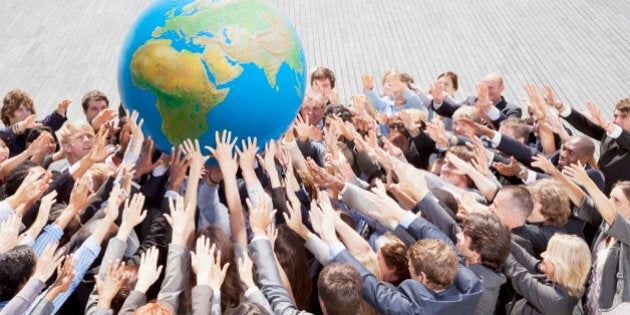 Last week Canadians celebrated Small Business Week, a tradition that dates back nearly 40 years and was founded by BDC (Business Development Bank of Canada). The week-long event brings together thousands of Canadian entrepreneurs, is a chance to recognize the country's small to medium-sized enterprises (SMEs), provides them an opportunity to network, share key learnings and discuss the market in which they operate.
There is much to celebrate, as it's been a strong year for Canadian SMEs -- UPS Canada's 2016 Small Business Challenges survey found that 74 per cent of SMEs have met or exceeded their business goals. So what's next? Let's look at some of the key factors that will influence success over the coming year.
According to the Innovation, Science and Economic Development Canada, innovative SMEs including businesses who export, tend to outperform non-innovators. Today, reaching international markets is vital for continued growth for Canadian entrepreneurs. Our Small Business Challenges survey found that one quarter of the SMEs, not currently exporting, plan to in the next five years.
For Canadian SMEs that are meeting or exceeding business goals, 18 per cent attribute it to exports. What's promising is that small businesses are thriving in Canada, and are beginning to recognize that international expansion is the key to continued success. In 2013, SMEs accounted for a total of $106 billion -- or 25 per cent -- of Canada's exported goods and in August 2016, exports to non-U.S. destinations increased 7.7 per cent to reach $11 billion.
To ship your product to global buyers, Canadian SMEs need a well-planned supply chain. As I continue to work with SMEs, I often find entrepreneurs don't realize the full potential and value a proper supply chain brings to their business. In fact according to the survey 39 per cent of SMEs don't currently have a supply chain and almost half of them believe their business is not large enough to have one.
In truth, all businesses have a supply chain and as they experience new complexities through growth, they must ensure their supply chain is optimized to control costs and offer an optimal customer experience. With the right tools and strategic supply chain solutions, Canadian small businesses will be able to efficiently move products, information and funds across Canada and the globe. In the next year, I look forward to hearing about the continued success our SMEs are experiencing as they develop a stronger international presence.
SMEs contribute significantly to Canada's economy. According to this year's Statistics Canada Key Small Business Statistics, in 2014, small and medium businesses contributed to approximately 30 per cent of their province's GDP. The awareness of these companies should not stop at their operators. It's important for Canadians to pay close attention to their local businesses and learn how they contribute to the overall picture. SMEs are soaring, expanding rapidly and sharing the stage with massive organizations.
As a country, we must rally behind them and look for ways to support expansion and entrepreneurship. Take Loft and Bunk for example. Once a small business operating in one market, it has grown to be a global player in the furniture industry with orders coming from the United States and Mexico. Without the initial support of the Canadian community, it's hard to imagine how they would have grown to what they are today.
While it's wonderful to celebrate successes and connect during Small Businesses Week, we must think of this as a 52-week a year process, and continue to fund entrepreneurial programs and educate and support our country's very own.
Follow HuffPost Canada Blogs on Facebook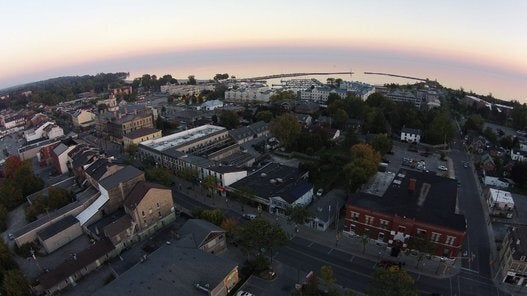 The Best Canadian Cities To Do Business In: CFIB (2016)