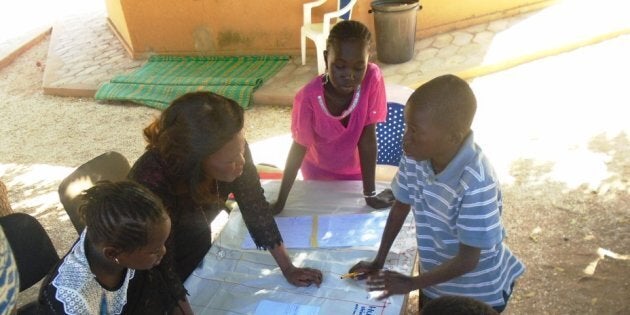 This World Health Day, we're shining a light on the need for universal health care: health care for everyone, everywhere, that enables individuals and communities around the world to receive the health services they need without suffering any kind of hardship, including financial barriers. At first blush, this may seem like an unrealistic dream, and it's true that reaching this goal will require worldwide determination, effort, and organization. But when we instead focus on the cumulative impact of small changes, this challenge can start to seem a bit less daunting.
Our global commitment to ending tuberculosis is a great example — both of the tremendous progress that's possible with sustained effort, and the careful shifts that communities can make to ensure that healthcare does become truly universal. Tuberculosis (TB) is a contagious disease that primarily affects the lungs. Symptoms include a chronic cough, fever, and weight loss. TB can be reduced through vaccination and treated with antibiotics, but with health care out of reach for millions of people around the world, significant swaths of the global population are unable to access any treatment at all.
In 2016, TB was the cause of death for 1.3 million people, making it the leading cause of death from an infectious disease, ranking above HIV/AIDS. Since 2000, 53 million lives have been saved through effective diagnosis and treatment, and we've witnessed a 22 per cent decrease in TB deaths between 2000 and 2015. But continued progress against TB requires an innovative approach that targets the most vulnerable.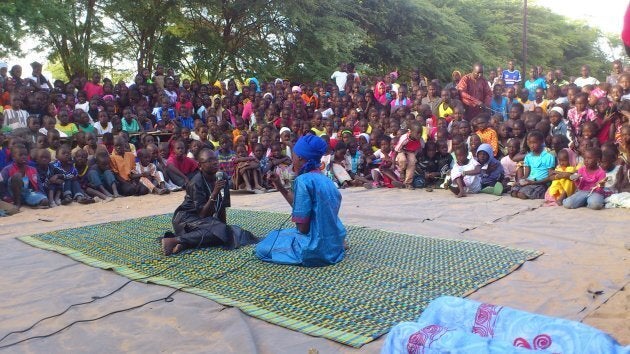 The threat of TB is compounded by the fact that it most severely affects marginalized populations living in poverty. Unfortunately, since these groups so frequently face barriers seeking and accessing medical care, TB can be especially difficult to target. That's why, through its work with The Global Fund, Plan is working at the local level to address not only community response to TB but also gender inequalities and barriers affecting access to health services.
In communities where Plan International works in Senegal, an estimated 90 per cent of cases of TB among children go undetected. This is a risk both to the health of the undiagnosed children themselves, and the broader communities that are exposed to the disease. To address this gap, in addition to traditional home visits and community interventions by community health workers, Plan International has collaborated with local schools to introduce a child-to-child approach to disease prevention, empowering children to play a central role in improving the health of themselves and their communities. By teaching children about TB in school, and engaging them to identify ways to share the information with their broader communities, this program has reached more than 15,000 people. The number of children being referred to health facilities for suspected TB cases has increased, and so has the number of children being referred after they've been exposed to the disease. This approach has been so successful that Plan is exploring ways to increase its scope further by standardizing education materials and introducing the curriculum to other regions of Senegal.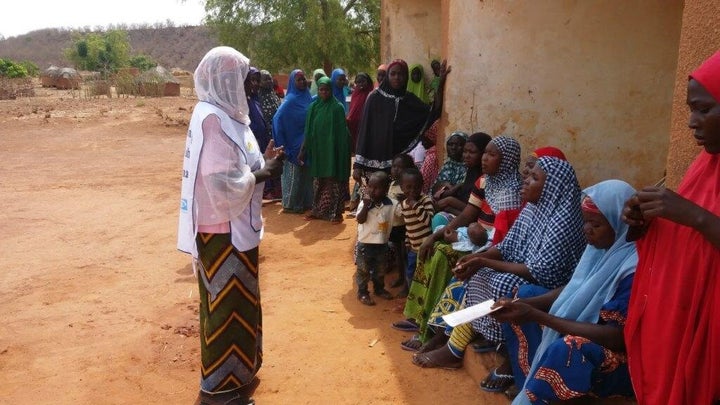 In Niger, Plan is working to implement an inclusive approach to TB prevention, intended to reach men, women, girls and boys in vulnerable and remote populations. Community health workers addressing TB in Niger conduct home visits to detect and refer suspected cases to health facilities for diagnosis and treatment, support TB patients with their daily intake of antibiotics, and trace children who have been in contact with TB patients. But to build on this work and reach the populations who were being missed — particularly women and youth — a change was needed.
To start to bridge this gap, increased numbers of female community health workers were recruited. The involvement of female community health workers in home visits is critical to reaching women in many parts of Niger, since women aren't always able to attend health services on their own or participate in their local communities' activities due to restrictive gender norms. Similarly, women are less likely to be able to speak with male visitors to their homes — even community health workers. Home visits from female community health workers help to ensure that women receive the support they need, that they're able to seek diagnosis and treatment early on, and that they can take appropriate steps if they suspect that a family member has TB.
We know that there is still much to be done to achieve universal health care, and a world where tuberculosis-related deaths are a thing of the past. But this World Health Day, we must not discount the tremendous collective power of small changes in strengthening our communities, our planet and our health.
Co-authored by members of Plan International Canada's Global Fund team: Bernabe Yameogo, Director of the Global Fund Unit; Magalie Nelson, Health Advisor; and Erika Silva, Health Advisor. The Global Fund Team at Plan International Canada works to accelerate the end of the malaria, AIDS and tuberculosis epidemics.
Popular in the Community