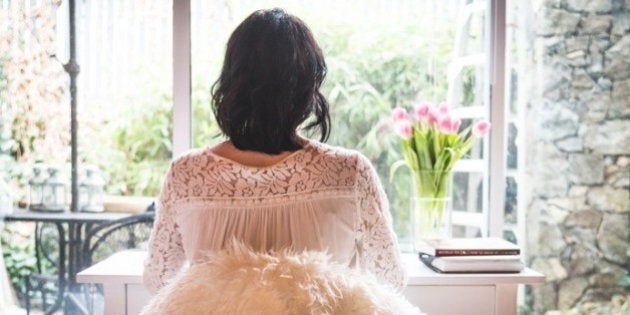 Millennials are moving home in droves. Last year, Slate reported that the number of 25-to-34-year-old Americans living with their parents is at record highs, nearing 15 per cent. A similar pattern revealed itself in the most recent Canadian census.
I'm one of these statistics. Following the breakup of a long-term relationship, I moved back home to write my first book.
As a sex and relationship writer, people joke that my bedroom is my office. But now it's literally true. The desk where I write, manage my business and work on projects for clients is only a couple of feet away from my bed.
I've read that you should never sleep in the same room as where you work. But, as many of us embrace small space living and unconventional adult living arrangements, the bedroom/office has become the new normal.
Whether you're living in a studio apartment or holed up in your mother's basement, here are a few tips on how to style your bedroom/office so that it's the perfect space for work and rest.
You're living in a smaller space. Maybe there's also roommates or family members in the mix. Whatever the story is -- suck it up. I used to think that I needed the "perfect" setting to finally write my book (cue: sun-flare filled images of me sitting at a typewriter in a charming Tuscan monastery). But, that's not true. There's no perfect time or space. You just need somewhere that's reasonably comfortable to do the work. Now that we've got that out of the way, let's move on!
When I first started working from home, I initially resisted buying a traditional desk. A week into this experiment, I realized that I don't feel very professional when I stay in my pajamas and work from bed all day. Shocking, right? Also, it hurts my back. Professionals need a place that's designated for work. That's why you need a proper desk. It doesn't have to be anything fancy (a coat of white paint can fix even the most hideous of desks), it just needs to be somewhere that you can do the work.
3. Find a comfortable chair that you love.
I spent three years working in an office that had the most gorgeous Herman Miller desk chairs. What I learned from this experience is that I actually hate traditional desk chairs -- even the ones that cost the equivalent of a month's rent. I prefer a chair with a hard back. I didn't want to feel like I was sleeping in my office, so when it came time to find a chair for my new workspace, I chose this mid-century style armchair. It's delightfully chic and non-office like, yet comfortable enough to sit in all day.
4. Indulge in luxury and make the space 'you.'
No, I'm not talking about furnishing your bedroom/office with Montblanc pens and Hermès Samarcande paperweights (but wouldn't that be awesome?). Luxury doesn't have to be expensive to feel special. A $5 bunch of fresh cut flowers or some fun, inexpensive desk accessories are great ways to add some luxury to a space that might not feel very luxurious. You can also play with textures. The sheepskin throw I found online is cozy when slung over my desk chair and works beautifully as a small rug (especially on chilly days!).
It's all about making your space comfortable and surrounding yourself with items that inspire you. I like to decorate with fresh flowers and my favourite books, but if a basket of neon haired lucky troll dolls and poster of Tony Danza giving you the thumbs up is what gets your creative juices flowing, do your thing.
5. Create spatial separations where there are none.
When I'm finished my work for the day, I pull my chair away from my desk and place it in a sunny corner of my bedroom. This creates a nice reading nook and symbolically lets me know that the work day is over. I would also suggest unplugging your laptop at bedtime and avoiding the lure of working from bed as much as possible. These small actions can help create a clear distinction between bed (rest) and desk (work), therefore making for a more peaceful, liveable and dignified bedroom/office (and you didn't even need those Hermès paperweights!) .
Now, go forth and conquer the world!
Follow HuffPost Canada Blogs on Facebook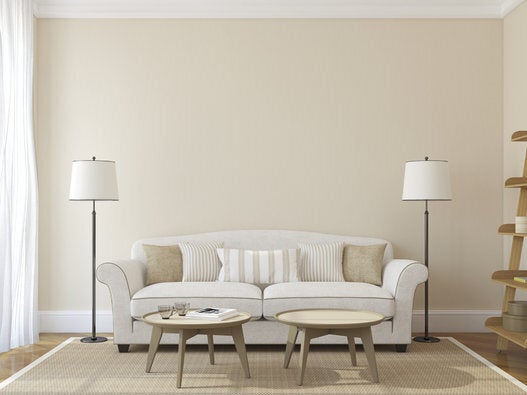 Small Space Solutions That Will Make Your Home Appear Bigger
Popular in the Community