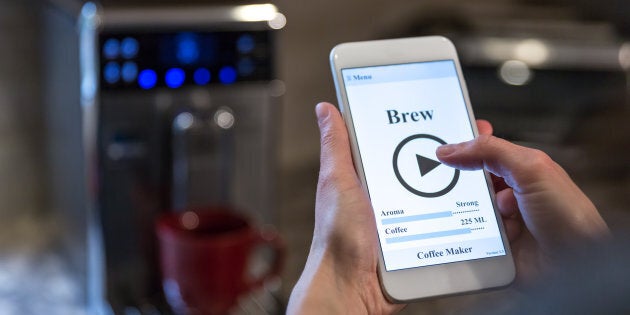 For most people, Wi-Fi isn't just a convenience, it's a way of life. While even just a few years ago, your wireless was reserved for browsing on your laptop or phone, the Internet of Things has evolved so much that the same kind of enabled tech is popping up in appliances all around your home, from fridges to thermostats. Here's the rub: Running multiple devices through the same router can cause a laggy log-jam, hampering your ability to dim your lights and watch funny YouTube clips from the same smartphone. But there's a fix for that.
In partnership with Bell, we look at how the Internet of Things is changing the game, and why a solid Wi-Fi signal is your home's MVP.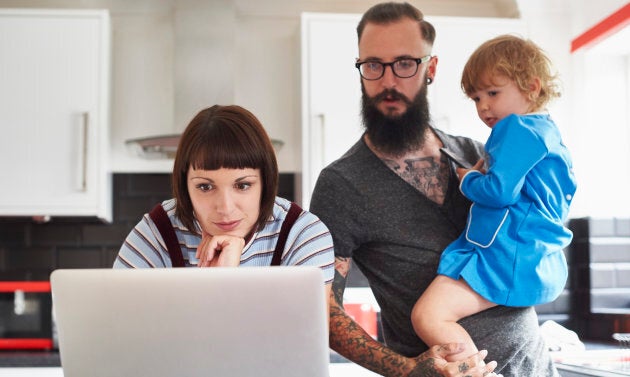 ​​More power through the mesh network
As you deck out your home with the latest in smart tech, don't leave Wi-Fi off your list. A subpar signal will only get slower when you overload your bandwidth with multiple devices.
Upgrading to a mesh network can fix that. You'll get you the power of dual-band wireless routers that are capable of running on the less crowded 5 GHz band and the 2.4 GHz band, which means taking advantage of both frequencies. Combining this with Wi-Fi access points placed throughout your house gives you a super powerful signal — so you can post your latest Instagram pics with abandon.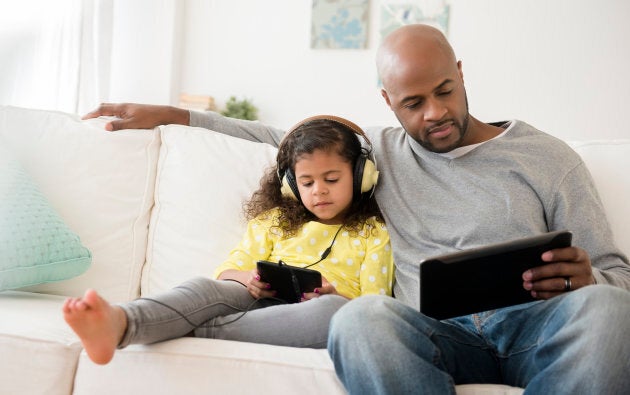 Tuning in during prime time isn't what it used to be, now that Smart TVs and Wi-Fi have brought full season streaming sessions of Netflix dramas to your big screens, letting you catch up at your own convenience. Integrating your TV with your smartphone through an app means you can also cue up your favourite cat videos from YouTube for the whole family. And why not set the mood for movie night by dimming the lights with an app instead of a light switch?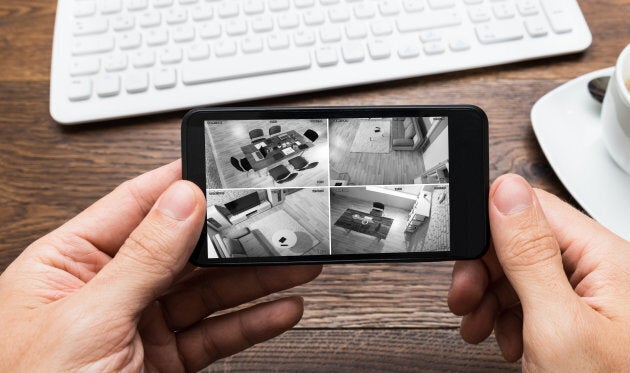 Keeping an eye on things when you're out
Through the power of Wi-Fi the Internet of Things can help you monitor all kinds of activity in and around your home. Energy savers have already adopted app-controlled thermostats, which allow you to keep your home at an optimal temp using your Android or iOS device. If you forget to turn down the heat when you head out, there are even GPS-triggered systems to save you tons of money on your monthly electric bill.
When it comes to home security, companies are integrating motion sensor tech and video cameras with mobile apps. If there's any unusual activity at your place, like a tripped alarm, you'll get an immediate alert on your smartphone. Storing security footage is no longer an issue either, since it can now be kept on the cloud.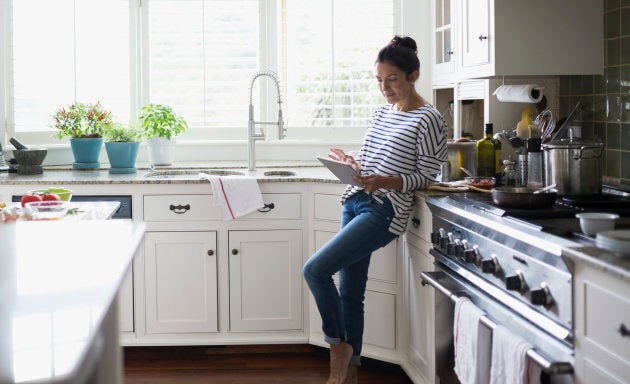 Helping with the day to day
Multi-tasking just got way easier. Intelligent personal assistant devices with voice command-enabled automation systems can play podcasts, as well as set helpful reminders and to-do lists. They'll even find up-to-date info on weather forecasts and traffic routes before you leave the house.
That's not the only way IoT has become integrated in your day-to-day planning. Logging your groceries in your smart fridge when you get home from the supermarket will set reminders for when your yogurt's about to expire.
Outfit your place with the latest in Wi-Fi mesh network technology, the best solution to support your Internet of Things devices. Learn more about Bell Whole Home Wi-Fi.