If you have small breasts, you're well aware of your options when it comes to bras: buy a small-sized bra and deal with the unfortunate "boob gaps" that can result or suck up your pride and head into the training bra section.
The company, created by Jaclyn Fu and Lia Winograd, aims to address common small boob complaints, including a cup that gives lift and cleavage without padding, as well as a solution to the dreaded gap, the space that's often created when either the cup or the band is too big. And the best part? It's only US$40.
In a video on Kickstarter, Fu describes an embarrassing situation small-breasted women know all too well — stuffing her bra with tube socks to fill it out, and feeling self-conscious about their size throughout high school.
"There's nothing wrong with your body, there's something wrong with the bra industry," emphasizes Winograd.
Pepper's differences lie in the design — shorter underwires, demi cups and a mesh overlay that hugs the bra to the wearer's body while keeping cups filled.
We're sure we speak for all small-breasted women when we say, it's about damn time these problems were addressed. Bye bye kids' sections!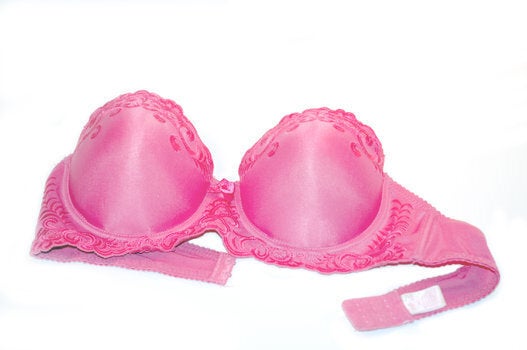 Bra Questions -- Answered!
Popular in the Community