Back before we talked about climate change and the damaging environmental impact of fossil fuels, Fram oil filters introduced an iconic marketing slogan in 1972: "You can pay me now, or pay me later."
The auto mechanic's sage advice 45 years ago pointed out that it's cheaper to take proactive action now than pay more later. This also rings true when it comes to climate change and soaring energy bills.
It's a fact, carbon taxes and higher electricity and gas rates are coming. Our governments need to figure out how to move from words to actions to meet the 2030 net-zero goal for homes and buildings. The time is now.
If you think you've been hit with soaring electricity bills, get ready because the cost of emissions will only get worsen as we begin the work of combating climate change.
In Ontario, greenhouse gas (GhG) emissions have been reduced by a mere six per cent since 1990 -- and, unfortunately, most of that reduction came because of the hollowing out of our manufacturing base. Slow action to date means that over the next 13 years, Ontario must reduce emissions at a rate 10 times faster than over the past 25 years. Other provinces aren't doing any better.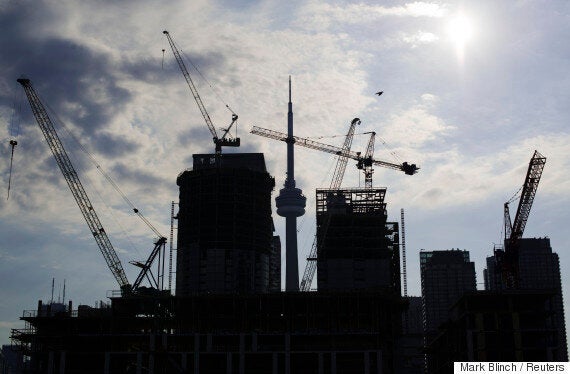 When we talk about climate change, it's easy to point to obvious "sinners" -- cars and smoke stacks. But another one is right in front of us: buildings. Commercial and residential buildings account for 17 per cent of the GhG emissions in Ontario.
We bought the buildings, but did it on the cheap, pushing back the real energy-efficiency costs onto someone else: our future selves. Now is the time to get serious: zero per cent of the cars on the road today will be on the road in 2050, but 70 per cent of today's buildings will still be in use because we can't rebuild our cities overnight. We have to retrofit existing buildings and invest smartly in new ones.
Here's the good news: in the building industry, unlike others, we have the know-how and technology to be a key player in meeting a steep challenge. Building efficiency isn't just low-hanging fruit, it's the fruit that's ripened and ready to fall into our lap.
Changing light bulbs to LED and lowering the furnace a degree at night are important, but largely symbolic: renovation and retrofit are the real game-changers.
We bought the buildings, but did it on the cheap, pushing back the real energy-efficiency costs onto someone else: our future selves.
Conventional homes must be renovated to improve the insulation and draft sealing. We have to install improved window glazing, insulated piping, more efficient appliances and HVAC systems to reduce demand for energy. Then we need to ween ourselves off gas by switching to clean electricity or biofuels for heating and air conditioning.
The choice to retrofit is financially smart. Homes built to the "passive house" standard can reduce their energy use by 90 per cent. But the up-front investment is steep. Making the argument for long-term return on investment is a challenge for short-term thinking and investor-based infrastructure planning.
That's why we need our federal and provincial governments to step up with incentive programs, such as supporting loans for deep retrofits. Ontario's green bank is a good example of how government can support the retrofitting of our building stock.
We also need the financial industry to rise to the challenge with loans that can be repaid with the savings accrued over years. Even a loan repayment period of 10 years might not be long enough if the savings are realized over 20 years on an asset that has a 50-year (or longer) lifespan.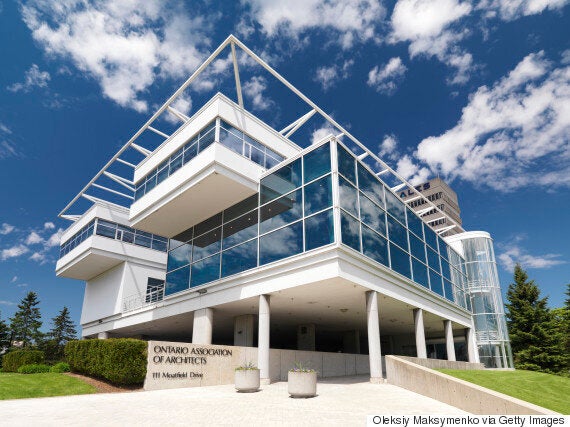 In March 2014, the governing council of the Ontario Association of Architects (OAA) approved the retrofit of our headquarters in Toronto, which was originally built in 1992. Our analysis shows that the additional costs of selecting a net-zero retrofit is $1.8 million and will allow the building to become carbon neutral by 2018, 12 years before the 2030 deadline set by U.N. climate agreements. We will reduce our energy use by 90 per cent and install solar panels to generate clean power on-site, the combination of which will generate savings of more than $85,000 a year.
Before accounting for future carbon taxes, this renovation will pay for itself in about 20 years (and that number will drop as the cost of energy rises). The next generation of architects will be left with a building that has low operating costs, helping them in future financial planning.
It's better to pay for it now and reap the benefits than put off the inevitable and feel the pain later. If we can make this decision, so can private developers, governments and homeowners.
Follow HuffPost Canada Blogs on Facebook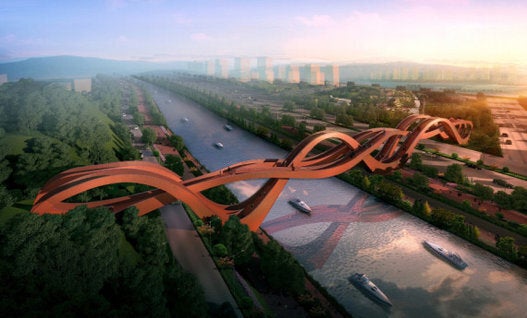 Architecture Of The Future