Smiley can't see the happiness he brings to people's faces, but the effect is obvious whenever the blind therapy dog goes out in his hometown of Stouffville, Ont.
Born without eyes, the Golden Retriever is nearly 12 years old. His owner says she simply wants to share his "uplifting" spirit with others during his life.
One way to do that was signing Smiley up for the St. John Ambulance Therapy Dog program, where he's been helping others since 2010. He continues to make visits to schools, hospitals, and libraries, cheering people with his infectious smile.
"People who meet him love him," owner Joanne George told The Huffington Post Canada in an interview. "He's a beautiful, beautiful dog."
George shared some exclusive photos of Smiley from her family album: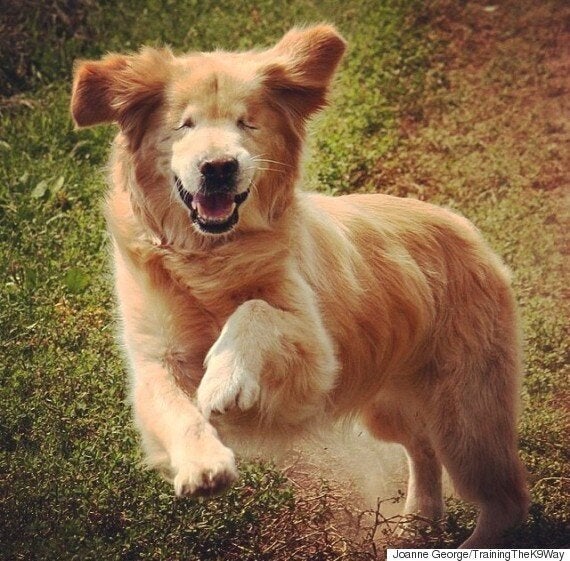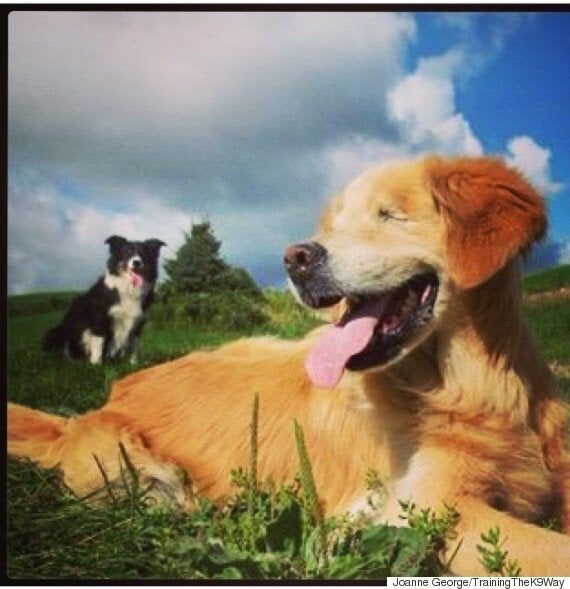 But Smiley's life wasn't always rosy. He's had to overcome seemingly insurmountable obstacles in his life.
With empty eye sockets, he spent the first few years of his life in a puppy mill. In 2004, he was rescued by the SPCA.
He was one of 15 dogs found at the mill.
When he was acclimating to George's home, Smiley's temperament was at first "destructive." But he used his acute hearing and nose to feel his way around, building confidence and trust in his new surroundings.
It was after making friends with other "happy-go-lucky" dogs and undergoing corrective surgery to alleviate pain in his eye sockets when "the real Smiley came out," said George.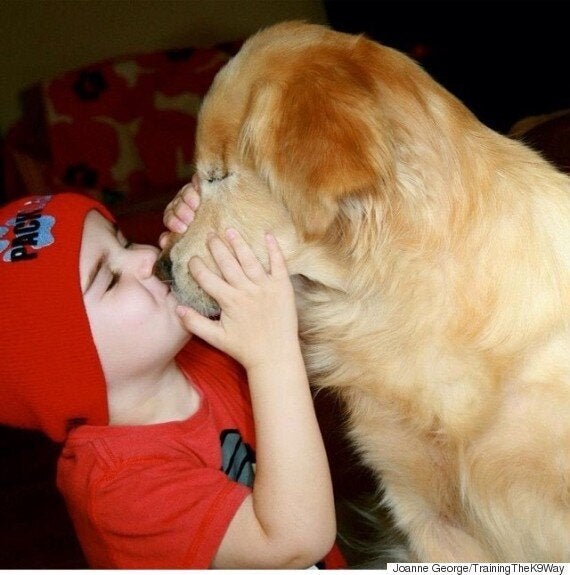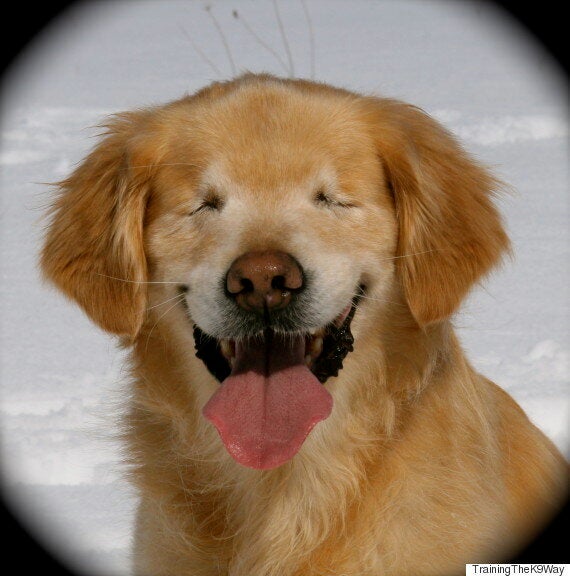 But with old age, Smiley's joy is now bringing a health issue to the forefront – one that "could be ending him."
The last disc in his back, right where it joins the tail, is compressed, said George. A neurologist explained it was from "overuse" because Smiley's tail never stops wagging.
It's because he's "the happiest dog in the world," she said.
When asked about how her family is reacting after Smiley's story was picked up by international news outlets in recent days, George said she isn't surprised.
"I've always said he's certainly something special."
She said she's thrilled Smiley's bringing so much joy to people especially in the last years of his life, adding she hopes others will be inspired by his story, too.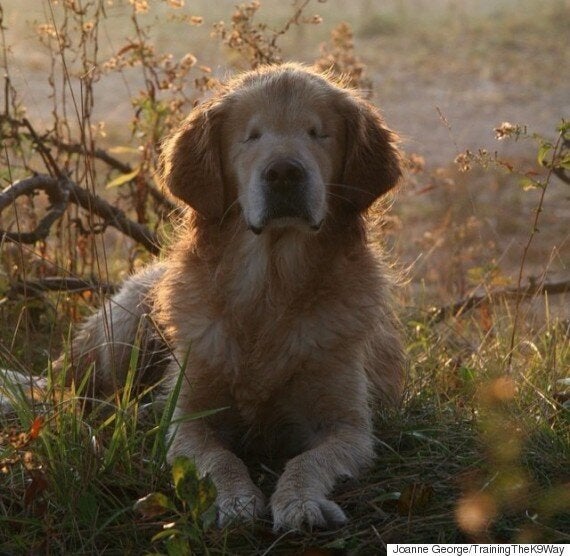 Enjoy more photos of Smiley here: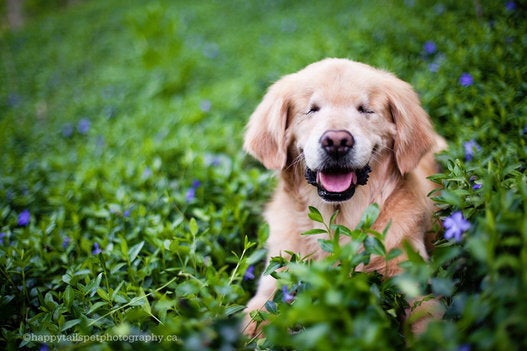 Blind dog becomes service dog