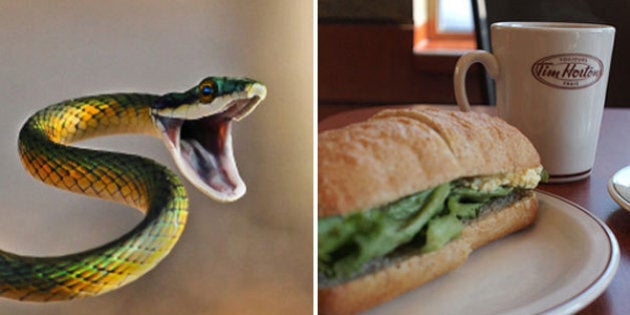 Two Saskatoon men are facing charges after they threw a live snake at a Tim Hortons employee over a sandwich request that could not be filled.
Police say the two 20-year-olds asked for diced onions on a sandwich while placing an order Monday morning. Tim Hortons, however, does not offer diced onions.
That led to a heated argument, and as it escalated, one of the men reached into his friend's coat, pulled out a snake, and tossed it over the counter.
Officers, who were called, quickly located serpent. It was deemed non-poisonous and no one was injured.
The two men were arrested nearby.
Police say have found a temporary home for the snake until it can be released into the wild in the spring.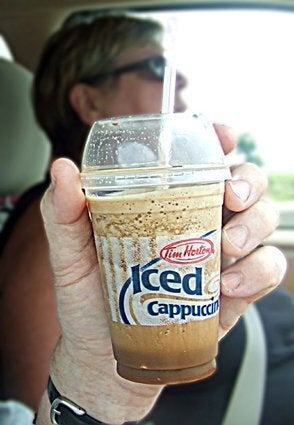 20 Secret Tim Hortons Menu Items