The Canadian government is doing what it can to help corruption-plagued SNC-Lavalin get a lucrative contract to build a $163-million hospital complex in the Caribbean country of Trinidad and Tobago.
The behind-the-scenes move by a little known Crown corporation -- the Canadian Commercial Corporation -- to secure the deal has lawmakers and industry leaders in T&T crying foul and is giving Canada's reputation a black eye. Concerns about the corruption allegations plaguing the Montreal-based company and the opaque nature of how the contract was signed are behind the growing opposition.
You can hardly blame Trinidadians for being wary: SNC-Lavalin is being investigated for bribery and corruption scandals in half a dozen countries. Former CEO Pierre Duhaime and former executive vice-presidentRiadh Ben Aissa are accused of various infractions including bribery, fraud, and money-laundering involving, among others, a contract to build the McGill University Health Centre and payments to the Gadhafi family for lucrative infrastructure contracts. (The two have been formally charged with with fraud in relation to the McGill Health Centre project.) Documents made public by the CBC and the Globe and Mail reveal that company staff appear to have routinely used code letters to conceal alleged bribery payments. The Mounties have raided SNC offices in both Montreal and Oakville and the company's offices in Algeria have also been raided by authorities.
The World Bank recently slapped a 10-year ban on the company -- the longest penalty yet meted out by the world's largest aid contractor. The regional multilateral banks and Canada's own former aid agency, CIDA, followed suit and declared they too would not contract with Canada's engineering giant.
T&T industry and elected representatives are left asking a simple question: Why are they being asked to do business with SNC-Lavalin?
Canadians should also be asking why their government is pushing any company, especially one being investigated by the RCMP in the largest corporate corruption scandal in Canadian history, onto another country.
The CCC, originally founded in 1946 to help rebuild Europe in the wake of World War II, has used its taxpayer-backed status in the decades since to move into aerospace, defence, and other sectors that operate "outside of World Trade Organization agreements." The agency also helps the government fulfill its foreign aid pledges and operate in developing markets.
While the CCC's actions usually fly under the radar, its decision to recommend that the T&T government hire SNC-Lavalin to design the hospital has put it in the crosshairs of media outlets and politicians in T&T. Lawmakers in T&T claim they had no say in deciding who got the contract.
Speaking in Parliament, Planning Minister Dr. Bhoe Tewarie explained that "the recommendation for SNC Lavalin came directly from the Canadian Commercial Corporation." He added that when entering into government-to-government contracts like this one, "the decision about the [selected] companies does not reside in your hands."
Construction industry spokesman Afra Raymond urged the T&T government not to award contracts to companies banned by the World Bank "because that means that we are failing to maintain proper standards in how we handle public money." Opposition MP Colm Imbert slammed the T&T government for giving a contract to a "discredited, contaminated" company and accused it of "poor governance and poor procurement" practices. "Doesn't Government monitor anything?" he asked.
The T&T government, for its part, may not feel it can look a gift horse in the mouth. According to Trinidad and Tobago's Guardian newspaper, Housing Minister Dr. Roodal Moonilal said T&T gets low interest rates and other preferential conditions because the arrangement is a government-to-government one. "We don't have domestic resources to sustain mega projects so government to government arrangements are made," he said.
CCC disagrees with the claim that it's offering preferential conditions, saying that the project is not being financed on concessionary terms, or by the Canadian government, but "through commercial terms."
While confusion may reign over the degree to which financing is concessional or commercial, this much is known: After SNC-Lavalin approached CCC with an interest in the project, CCC assembled a team, including another Crown agency, Export Development Canada, to "develop a comprehensive solution for a new hospital."
To date, a special purpose company under the T&T Housing Ministry, the Urban Development Corporation of T&T (UDeCOTT), has signed a contract with SNC-Lavalin for the design phase of the hospital, and CCC is now reviewing whether it will recommend the company for the contract to build and equip the hospital.
CCC is defending its decision to consider SNC for the second phase of the T&T project, saying it "carries out a strong due diligence review of the firms it works with prior to the signature of a contract." It says that review involves an assessment of a firm's "financial, managerial, technical, and Corporate Social Responsibility capabilities." But CCC also admits that it does not publicly disclose the results of its due diligence processes, meaning taxpayers will have to take the agency's reassurances on faith.
The injudicious decision by one Canadian federal government agency to arrange an untendered, closed-door deal for SNC-Lavalin while another, the federal police force, investigates the company for wrongdoing seems lost on government officials. Canadian taxpayers would be right to charge, as are Trinidadian and Tobagonians in their own country, that our government is failing to maintain proper standards in the handling of public projects.
More fundamentally, untendered, closed-door deals arranged by the Canadian government for any company can't help but create the very environment in which bribery, corruption, and conspiracy to defraud taxpayers and ratepayers thrives.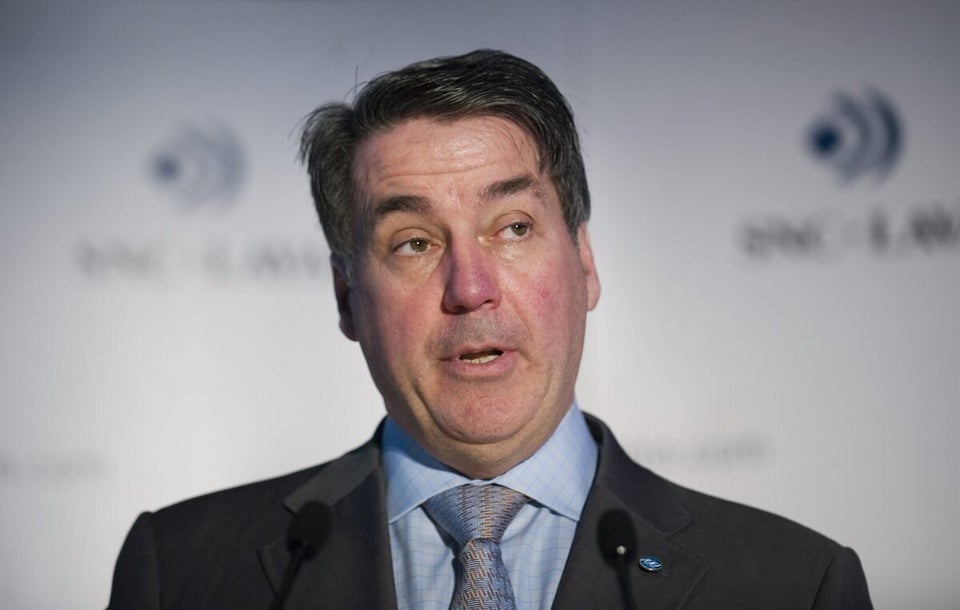 Pierre Duhaime