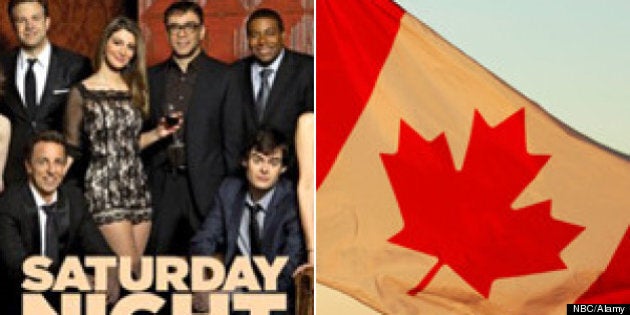 Well, to Quebec anyway, where public broadcaster Télé-Québec will air two french language "SNL" specials in the winter of 2014.
"SNL Quebec" will be modeled after the American original and feature a slate of stars from la belle province, including actors Louis-José Houde and Stéphane Rousseau who will serve as hosts for one episode each. The show will also include a cast of six comedians and contributors from the École nationale de l'humour.
On top of original material, the show will make use of sketches from the 38-year history of "SNL New York."
The American show's creator, Lorne Michaels, is Canadian and "SNL" has featured Canuck comedians such as Mike Myers, Dan Aykroyd, Martin Short and Phil Hartman.
Canada isn't the first foreign market to get a version of "SNL". Spain, Italy, Japan and South Korea have all tried out iterations of the program with mixed success. Spain's version was short-lived, Japan's try ended after a short pre-determined run and Italy and South Korea continue to air their formats, with both on their fourth seasons.
The Quebec shows will air on February 8 and March 22, 2014.
Popular in the Community