The company that owns the Toronto Maple Leafs isn't too happy with the logo for a marijuana brand from Snoop Dogg.
TSN reports the rapper submitted an application to the U.S. Trademark and Patent Office last year to trademark Leafs By Snoop, a brand name for a line of pot products sold in Colorado.
Snoop said he planned to use the logo, which features a seven-point gold leaf, on lighters.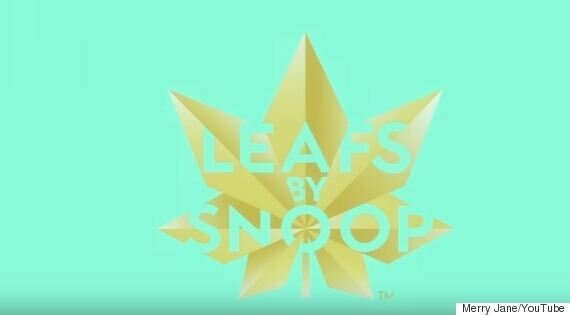 Snoop Dogg launched his Leafs by Snoop brand in November. (Photo: Merry Jane/YouTube)
On June 8, Maple Leafs Sports and Entertainment filed an opposition to the logo. The company, which also owns the Toronto Raptors, said it needed more time to provide more specifics on its objection.
Some of the marijuana strains sold under the Leafs by Snoop brand include "Northern Lights" and "Cali Kush." The business also offers edibles.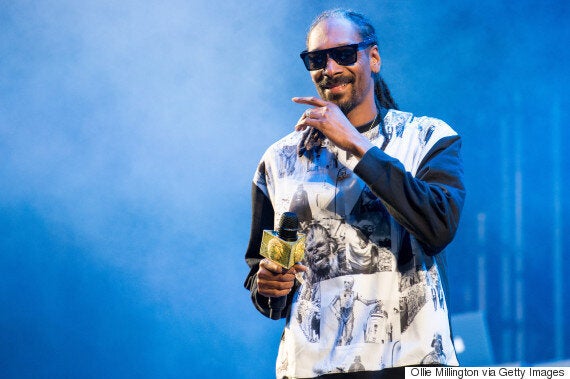 Snoop Dogg partnered up with Canadian pot producer Tweed Inc. earlier in 2016. (Photo: Ollie Millington/Redferns/Getty Images)
The rapper and marijuana entrepreneur outlined on his website that the selected strains are some of his favourites.
"Leafs by Snoop is my way of sharing the experience I have with the finest quality cannabis one could imagine," he said. "Let's medicate, elevate, and put it in the air!"
Snoop, whose love of marijuana has become a fixture in his music and public persona, has partnered with several companies diving into the realm of legalized marijuana.
Earlier this year, he signed a deal with Canadian pot producer Tweed Inc. Under the agreement, the company can use certain content and brands owned by the rapper's company, LBC Holdings.
With files from The Canadian Press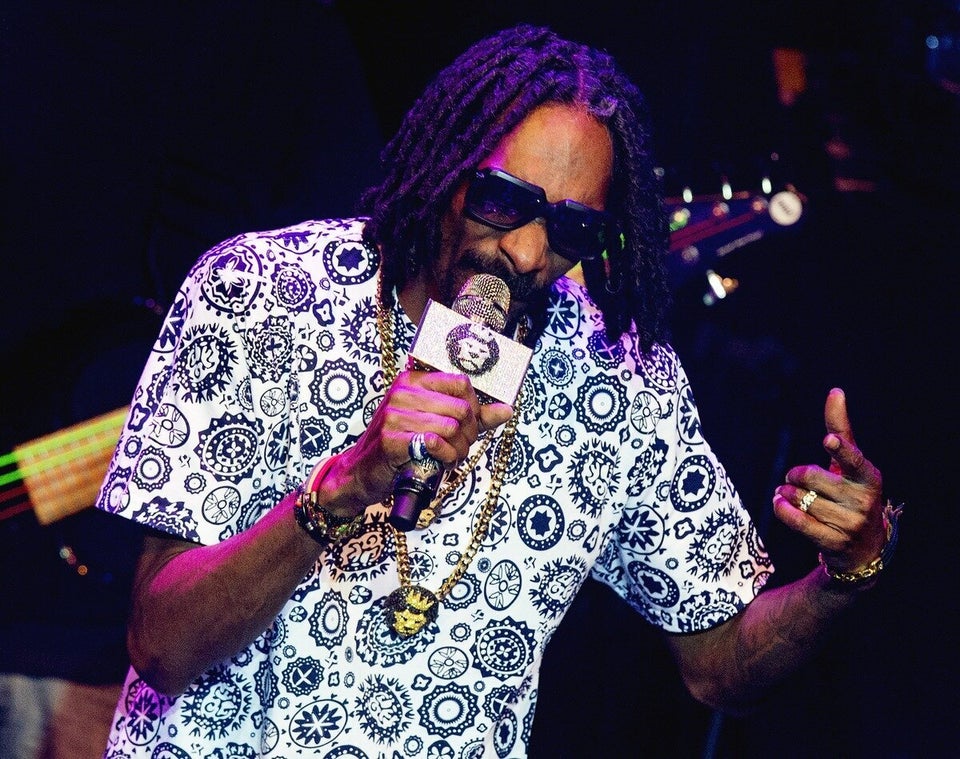 Top 50 Most Influential Marijuana Users