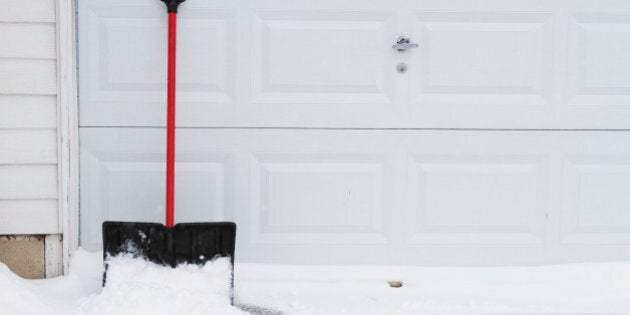 As anyone who has lived through a Canadian winter knows, the season is nothing to joke around about. The temperatures fall way below zero, creating icy, frigid conditions that we have to dress for, drive through, and even enjoy since our winters can take up half the year (on a good year).
While most of us have invested in down parkas and winter tires, we rarely pay the same amount of care when it comes to winter-proofing our homes. All of that freezing and unfreezing can take its toll on the house. And wouldn't you rather enjoy a hot toddy than deal with frozen pipes in the middle of winter?
Luckily, we've got a handful of ways you can pre-emptively make your home the place to be once the temperature hits the negative double digits. Don't say we didn't warn you.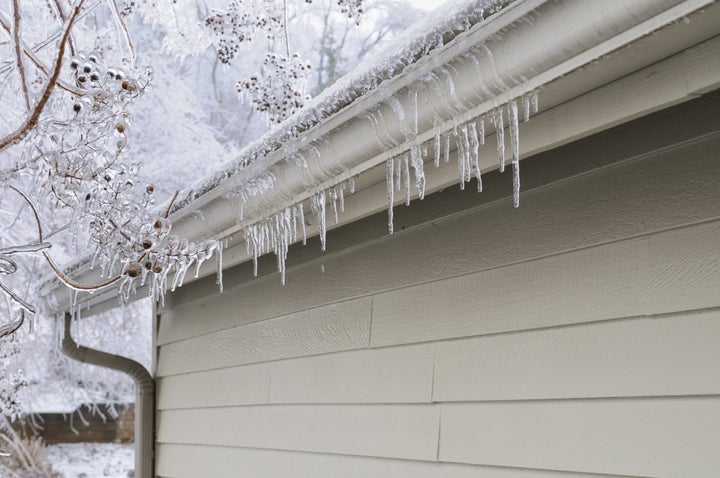 Clean your gutters. Making sure you yourself are well-hydrated is paramount to your personal health, but when it comes to your home, you want all of that rain and snow to flow easily away from it. The eavestroughs of your house help to do this job. But if you neglect keeping them clean, leftover debris could attract pools of water, causing mold to grow and, in cold temperatures, freezing and clogging the downspouts. Ideally, have them cleaned both in the spring and fall.
Turn off the lines to your outside water faucets. You've been using the outside faucet all summer long to water your garden and grass, but don't just pack away the hose and sprinkler come autumn. You should also turn off the water lines and open the faucets to drain any water in them. Failing to do so could cause pipes to freeze and burst in the winter, which, as you surely can anticipate, can cause some significant and costly damage, costing you precious time and money you could be spending on a tropical getaway instead.
Seal cracks in outside walls of your home and the foundation and replace cracked tiles. While a snowfall can be pretty, you need to remember that snow is still precipitation, which means moisture. Every new snowfall (and melt and freeze) brings a new wave of moisture you want to keep out of your home so before winter arrives, makes sure any exterior cracks and crevices are well sealed. If you're not diligent about this, when the snow and ice melt, water will find its way in through the siding or bricks through these cracks leading to mold and rot from within.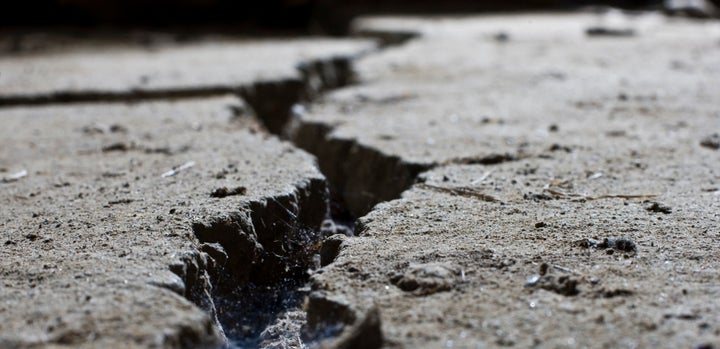 Minimize drafts. In the winter, you'll want to stay warm and cozy inside, so keeping drafts to a minimum should be up there on your to-do list. The constant beating your home takes from the changing temperatures (as well as the snow and ice) could cause sealants around your windows and doors to strip away. Before winter arrives, repair any cracked sealant to cut down on drafts so that you can keep cold air and moisture out. If you fail to do so, you might as well consider each crack a welcome invitation to a cold draft.
Keep entryways safe and clear. In the summer, put down that cold beer for a second and take a good long look at the walkway to your front door. Is it graded so that water flows away from it, and are there any spots where water gathers? Do any downspouts pour directly onto your pathway? You don't want water collecting on the walkway because come winter, slush and ice will collect there, making for one slippery, treacherous path. So divert any downspouts and adjust any grading issues. Also, add a welcome mat outside your door so that you and guests can brush off excess snow from boots before entering your house, and an inside rubber mat to hold their slushy footwear and prevent moisture damage to your floors.
For more information on how to keep your home working in perfect harmony, check out Enercare here.