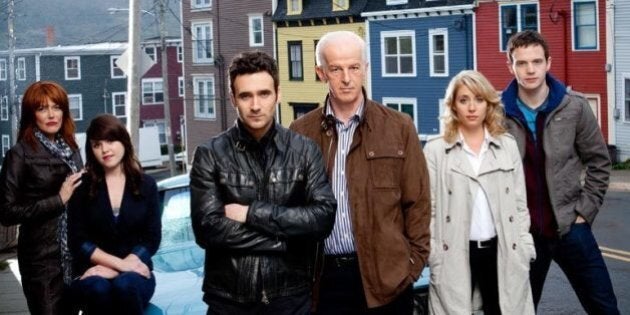 Last week's penultimate episode of "Republic of Doyle" was the perfect way to wind down the series.
The Doyles, Leslie, and Des, who were all suspects in a Barbara Warrick's death, were the focus. As interrogations went on, it was kept simple and stark and just like when you can appreciate a loud and crazy song being stripped down, so too was "Body of Evidence." Watching "Doyle" get an unplugged treatment in the station house, with the spotlight solely on the characters, was a perfect and powerful way for us to gear up for the two-hour adrenaline-fuelled series finale we're guaranteed to get.
Because that "going out with a bang" adage is tailor-made for "Doyle. " As far as viewers being satisfied with how it all winds down, series star and creator Allan Hawco told me last month that it's all good. "I'm not gonna be a dick about it. There's going to be some kind of closure."
Hmm, was I to parse the "some kind" part of his explanation or just leave it alone? I of course asked, but naturally he couldn't give anything away. Hawco did say that "the series ends in a way that I think people will be very surprised by," but he did concede that fans will be "satisfied one way or another."
In the back-to-back final episodes, "Judgment Day" and "Last Call," it's Jake's murder charge that takes centre stage as the Doyles try to clear his name. Jake has 48 hours before turning himself in and he and Mal take on a case that winds up being linked to his own. They soon discover who ordered the former mayor dead but in order to get the proof they need, an unsavoury arrangement needs to be made. Either way, it seems like a lose-lose for Jake. Seems.
Leslie puts her entire future in jeopardy to save her boyfriend, while Des and Tinny's future together is a question mark, at best. But please. This is "Doyle" we're talking about. It's not all doom and gloom thanks to the series' trademark wit and Hawco was likely being modest: fans will love how it all winds down.
Aside from the cast and crew of the beloved six-season series, for many viewers the toughest character to say goodbye to won't be the GTO (though, admittedly, hearing the tires on Jake's car for the last time will be sad); rather, it's the city of St. John's, which has looked gorgeous in all its years, that might be missed most. The series was like an homage to the Newfoundland city without it being rammed down our throats, and it's been beautiful to see. But let's be serious, I think it's all but guaranteed that this isn't the last we've seen of the Doyles.
Hawco did leave me with one last tidbit. They had just picked the final song of the series for the last moment of the season mere days before we chatted: "The song, when you hear it, it'll be, 'Of course.'" And he was right. It couldn't have been more perfect -- though admittedly, I would have loved if they brought back Steppenwolf's "Magic Carpet Ride" because, honestly, what a ride it's been.
The two-hour "Republic of Doyle" series finale airs Wednesday, Dec. 10 at 8 p.m./8:30 p.m. NT on CBC.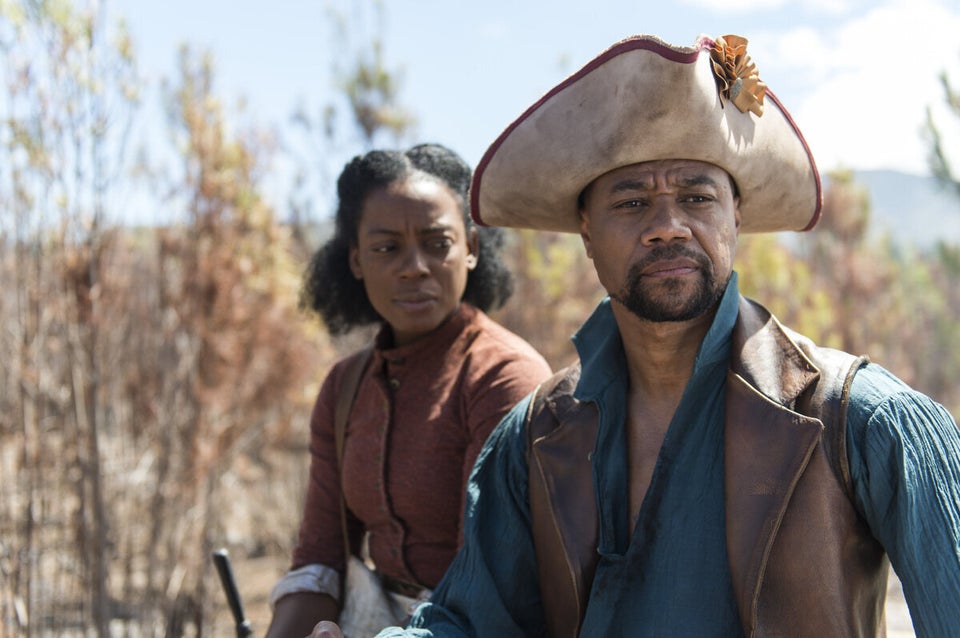 CBC TV Fall/Winter 2014-15