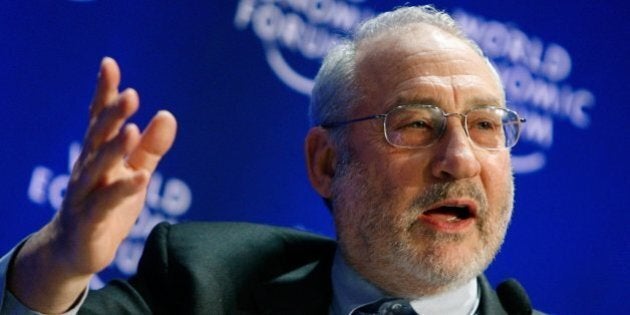 Nobel Prize-winning economist Joseph Stiglitz is urging Canada to levy a "very progressive tax" on property in order to combat growing inequality caused by soaring house prices.
"If you have a $50-million apartment, the property tax on it should be very large," Stiglitz, a Columbia University professor and former chief economist at the World Bank, told The Tyee in a recent interview.
"Some of the revenues could go to help subsidize lower-income people to live in the city."
Under a progressive property tax, homeowners who own larger houses, or whose houses are more valuable, would pay a higher tax rate than owners of smaller or less valuable homes.
Like some other economists, Stiglitz is concerned that an increasingly globalized real estate market is pricing local residents out of their own cities' homes to make way for the world's wealthy. That's a trend many fear could damage the social cohesion of the cities affected. In some cities, like San Francisco, rising house prices and gentrification have become a source of social and political tension.
He described the phenomenon of foreign investors buying Canadian homes as "very disturbing. … It's the same phenomenon happening in New York. We attributed it maybe to Russian oligarchs buying multimillion-dollar apartments ... making it unaffordable to live in the city."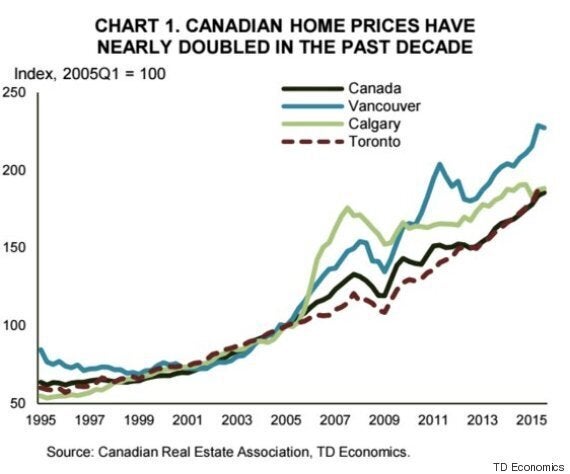 Stiglitz added that "there are very significant benefits to creating communities with diversity, diverse incomes and other forms, that cannot exist if we price ordinary people out of our cities."
Rising inequality in housing can be seen in the ever-increasing condo-house price gap, particularly in Toronto and Vancouver.
As house prices rise, the difference in price between different types of homes grows. In Toronto, the gap between between an average condo and an average single-family home widened by nearly $100,000 in just the past year, according to RealNet Canada.
The gap grew to $343,492 this summer, from $237,301 a year earlier. If that trend were to continue, many condo owners in Canada would never be able to make the jump to a family home.
International surveys show Canadians' housing costs, overall, trend close to the average for developed countries. But in some of Canada's most populous cities, they are at crisis levels.
RBC's Housing Affordability Index shows housing costs now eat up 59.4 per cent of the average pre-tax income in Toronto, while in Vancouver they eat up nearly all of an average income — 88.6 per cent.
Canada Mortgage and Housing Corp. defines an affordable housing market as one that doesn't cost more than 30 per cent of a household's pre-tax income.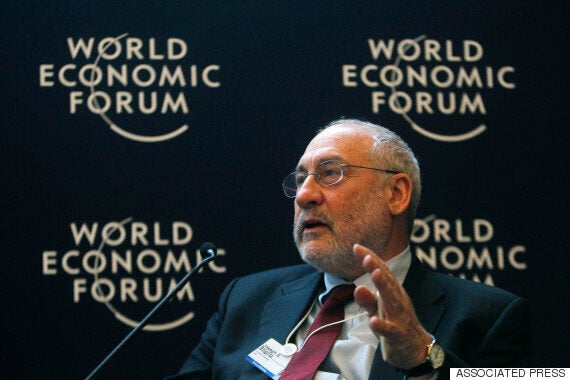 Stiglitz speaks during a session at the World Economic Forum in Davos, Switzerland, Wednesday, Jan. 25 ,2012.
Stiglitz has recently focused his attention on the Trans-Pacific Partnership, the proposed 12-country trade deal that would encompass 40 per cent of the world's economy, including Canada.
He has been a fierce critic of the plan, arguing that, far from being a "free trade" agreement, it is, in fact, a "managed trade" agreement that entrenches the interests of certain business groups.
In an article published last month, he argued that the investor-state dispute mechanism included in the deal would allow businesses to ride roughshod over national regulations.
"If you change a regulation — for instance, to prohibit excessive interest rates — you could be sued by an American bank that made an investment and says, 'You've deprived us of our expected profits,'" he told The Tyee.
Popular in the Community