If you're at an age when you or your friends are buying homes, it's almost certain you know someone whose parents helped them out with the down payment.
But some housing experts see a problem in this trend, if it continues for much longer.
"The risk is that, if nothing is done to pull house prices back down, the situation will get worse, and it will be extremely difficult to buy a house unless your parents help," said Max Rashbrooke, author of "Wealth and New Zealand."
Like Canada, New Zealand has seen a rapid run-up in price increases in recent years, fuelled by low mortgage rates and influx of foreign money. An average single-family home in Auckland passed the $1-million mark in recent years, as it did in Toronto.
"Parents will only be able to help if they themselves are wealthy homeowners, so you could have a landed wealth-owning class perpetuating through the generations. At that point being born into the right family matters a lot," Rashbrooke said in an email to The Huffington Post Canada.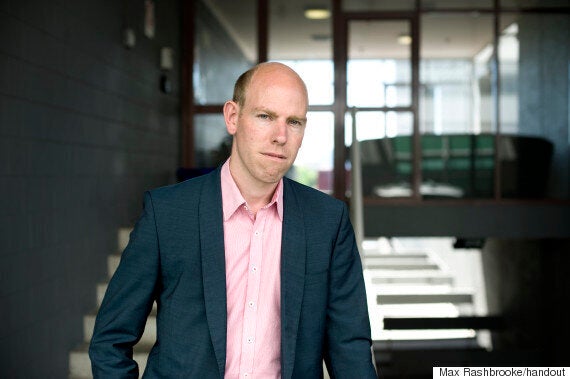 Parents helping their kids buy a home is not a new phenomenon, but as house prices rise in Canada's priciest metro regions, it's "an increasing trend," according to experts at the Bank of Montreal. The bank's survey of first-time home buyers, taken earlier this year, found 65 per cent of millennials plan to rely on help from family to buy a home.
Few these days would argue that parents are doing anything wrong in helping their kids financially; it's a reasonable way for people to get on the property ladder when prices are high, as countless financial advice columns will tell you.
But Shamubeel Eaqub, a prominent New Zealand economist and author, along with his wife, of "Generation Rent," sees that as a threat to the hopes of future generations who want to get on the property ladder.
"The bar is being raised further and further," he said in an interview. "At these prices [the housing market] is only open to people who have generational wealth."
He says there is a risk that home prices will continue to rise until it's not even possible for most people to save up for a down payment. If trends don't change soon, that could be the case in Toronto and Vancouver. It now takes twice as much time to save up for a down payment in those cities, compared to their average since 2000.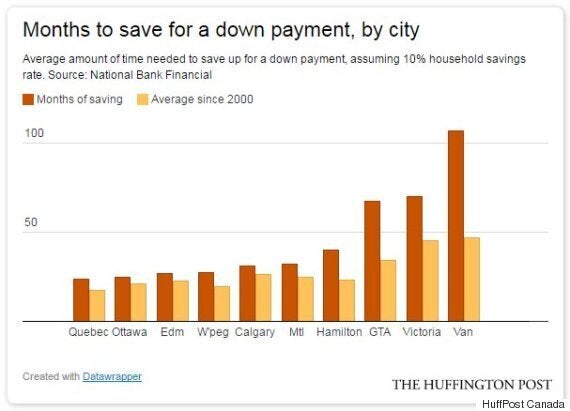 New mortgage rules favour existing homeowners?
Eaqub doesn't sound optimistic about Ottawa's tighter new mortgage rules, which include a "stress test" on borrowers to ensure they can continue to afford their payments if and when mortgage rates rise. He suggests the rules will impact lower-income earners and youth more than others.
"Those kinds of policies tend to favour those who are already in the market," he said. "Young people, poor people won't meet the stress test."
Stress tests, and even a return to minimum 20-per-cent down payments, didn't halt New Zealand's house price rise, Eaqub said.
He suggests focusing on the supply of housing, arguing that cities which have placed tight restrictions on development — like Toronto and Auckland — have resulted in "not enough houses" being built. (That's an argument Canadian real estate developers have been making loudly lately.)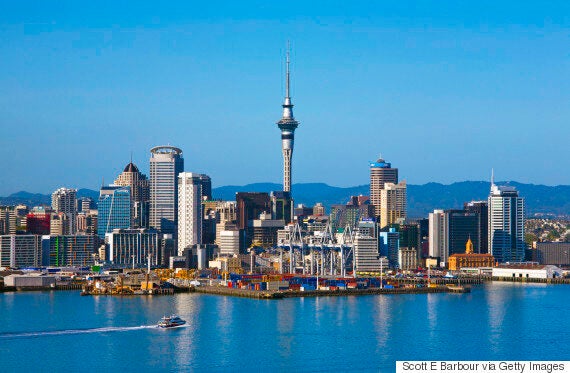 A little Toronto? Auckland, New Zealand, is experiencing rapid house-price growth and a shortage of supply. The same phenomenon has been seen in cities throughout New Zealand, Australia, Britain and Canada in recent years. (Photo: Scott E. Barbour via Getty Images)
One of the reasons for rising house prices is that governments across the developed world have pulled back from building social housing, Rashbrooke said.
"Government has retreated from its traditional house building role," he said. "In the U.K. for instance, once Margaret Thatcher shifted responsibility for house building away from local councils, building numbers never recovered."
A 2012 report from the Federation of Canadian Municipalities found that, for the first time ever, Canada's major municipalities had experienced a reduction of rental housing supply in the years before.
"Existing rental stock is diminishing through erosion and conversion to condominium housing," the report said.
Rashbrooke suggests that governments start to build social housing once again.
"I think the best thing would be a modern public housing program for the 21st century, probably delivered in large part through modular housing to keep costs down and reduce waste," he said.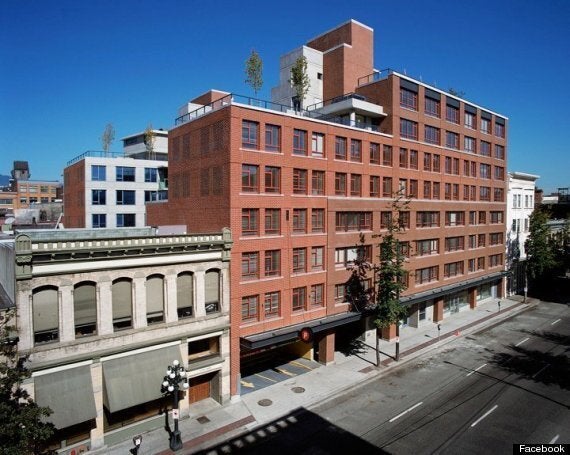 And is home ownership really that important, anyway? Paul Smetanin, CEO of the Canadian Centre for Economic Analysis, notes that in many dense cities, renting is a way of life.
"In Vienna, 60 per cent of that city is rental — beautifully constructed buildings and it's market rental, so people aren't house-poor," Smetanin recently told the Toronto Star.
Like Eaqub, he suggests making the rental market more tenant-friendly, to make people more comfortable renting for longer.
But even as the housing market changes rapidly, a recent study from Ryerson University found that people's expectations for housing aren't really changing, even as more and more of the housing stock is condos.
Among millennials, only 18 per cent preferred condos to ground-level housing. That certainly helps to explain the heated bidding wars in Toronto and Vancouver for the ever-smaller number of single-family homes available for sale.
The fact that more people are buying condos is not a sign that this is what they want, Eaqub says — "people buy what's available."
He said development rules should allow cities to grow "out and up. … People [see] this negative aspect to sprawl but you have to give people choice." He, too, suggests making the rental market more favourable for tenants.
Soaring house prices have led to a "massive misallocation of resources," Eaqub said. As more and more money is concentrated in the residential real estate market, it leaves less money flowing around for other kinds of investment.
In Canada in recent years, housing investment soared while business investment plunged off a cliff after oil prices fell. (Though there is evidence that housing investment is falling now, too, thanks to a sales drop in Vancouver this year.)
Eaqub would also like to see tighter limits on bank lending, arguing that banks are becoming too dependent on mortgage lending.
That certainly seems to be the case in Canada, where mortgage lending went from being less than eight per cent of bank assets in the early 1970s, to more than 40 per cent today.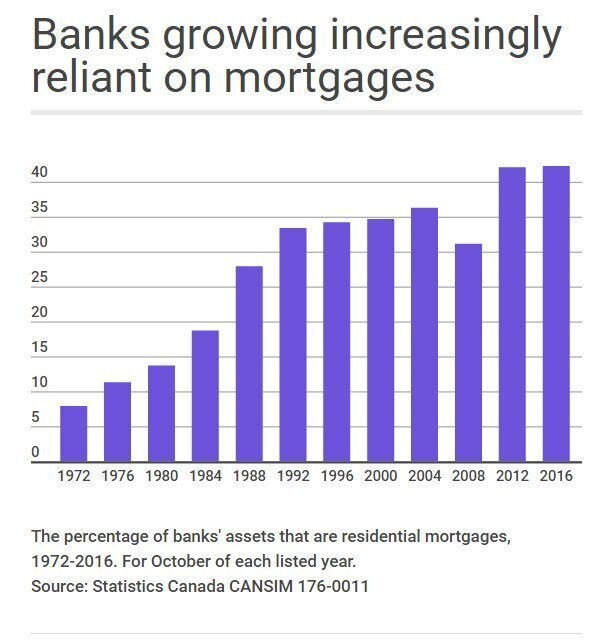 Eaqub argues that this influx of money into housing has blown up a bubble — and it's not about to burst soon.
"Without a doubt we are experiencing a bubble, but these things can go on longer than people expect," he said.
And the bubble will continue until there is a credit crisis of some kind, because it's a lack of available credit, more than anything, that tanks house prices.
"When credit supply shrinks, that's when things break," he said.
FUN FACTS about Canadian banks and consumer debt

Canadian banks have more money on the mortgage books in Alberta ($145.6 billion) than they do in Quebec ($132.3 billion) even though Quebec has twice the population of Alberta.
The amount of credit card debt on Canadian banks' books nearly doubled from 2006 ($42 billion) to 2015 ($82 billion).
The amount of mortgage debt at non-bank lenders (trusts and mortgage loan companies) rose from $7.9 billion in 2006 to $25.9 billion in 2015.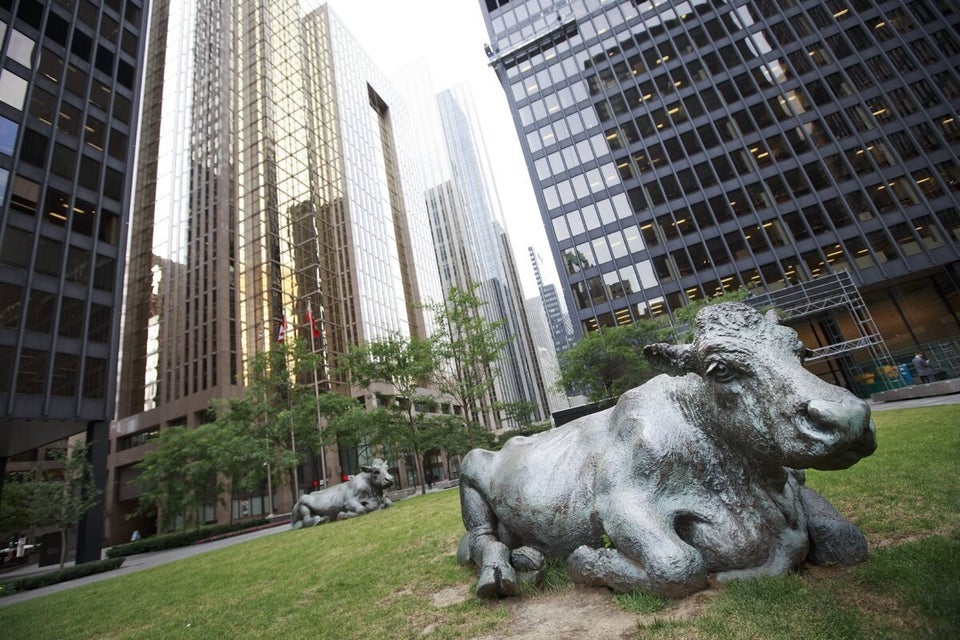 What Canadian Bank Profits Will Buy You