Well maybe success has made a failure of our housing market, too.
Those massive increases in house prices we've seen in recent years (at least in the greater Toronto and Vancouver areas) are beginning to create serious affordability issues — and not just for people trying to get into the market.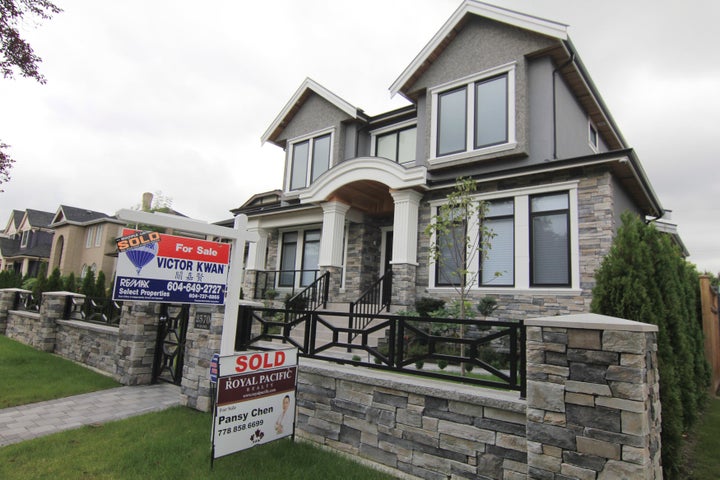 According to a new report from TD Bank, one of the country's biggest mortgage lenders, the rising cost of housing in Canada is causing "buyer gridlock" — Canadians are increasingly deciding it's just easier to stay put than to upgrade to a better house.
As prices rise, the gap between lower-priced and higher-priced homes grows. That means upgrading to a bigger home requires a larger mortgage, or drawing down your savings, even if your existing home has grown in value.
"Would-be sellers of entry-level homes have seen less price appreciation relative to homeowners within the trade-up segment," wrote Beata Caranci, TD's chief economist. "The widening price gap between an entry-level home and a trade-up home becomes a 'barrier to entry' for existing homeowners."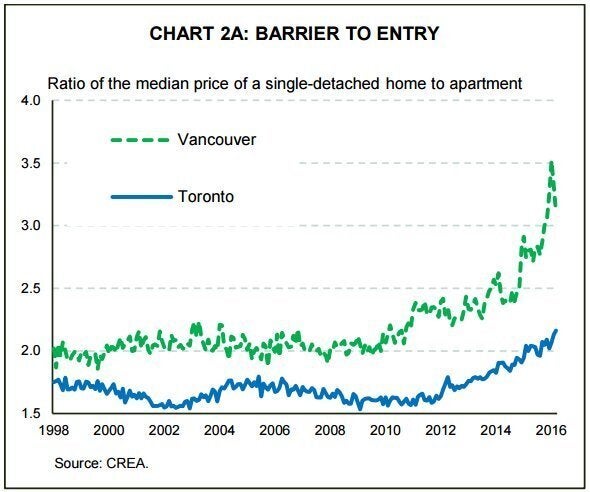 In Toronto half a decade ago, a typical detached home cost a little over 1.5 times the typical condo. Today, a detached home costs more than two times a typical condo, the TD Bank report found.
The situation is more extreme in Vancouver, where a typical house now costs 3.5 times a typical condo. That is, you'd need to own 3.5 average condos in order to trade for a single house.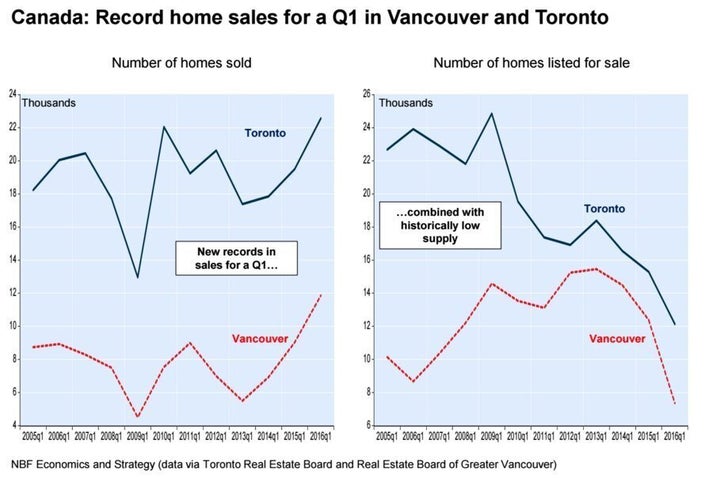 Rising prices, shrinking supply: The higher house prices get, the fewer homes there are on the market. (Charts: National Bank Financial)
Holding back millennial would-be buyers, too
"Buyer gridlock" isn't just affecting those who already own homes — it's having an impact on would-be first-time home buyers. When existing homeowners give up on buying a home, they keep their house off the market, and that sends prices up.
"Millennials absorb the trickle-down effect of buyer gridlock," Caranci writes. "It limits their options available for purchase. And, after making the plunge, it can prevent a move to the next step."
Unable to upgrade to a home they can afford, many Canadians are instead spending money on home renovations, in an attempt to turn their existing homes into an approximation of their dream home.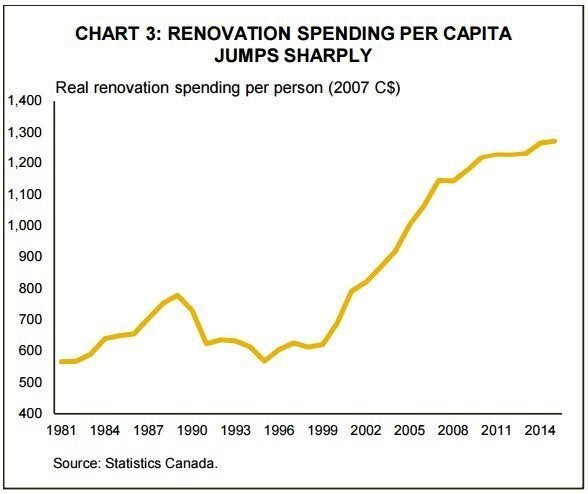 While that has been very good for the home-reno business, the trend is actually making things worse for those young would-be home-buyers.
"A home conversion can take what was once considered an entry-level detached residence into the category of a trade-up, further tightening the available and affordable supply at the lower end of the market," Caranci writes.
Only a recession can fix this (and it might not)
There's a chance that this problem could be solved by a downturn in the housing market, which could compress the price gaps in different types of housing, Caranci writes.
But the catalyst for a housing downturn "would likely need to be a nationwide economic recession," Caranci writes.
"There's no get-out-of-jail-free-card on this board."— TD Bank chief economist Beata Caranci
And even if a recession tanked the housing market, it might not help. Land constraints, government policies (like high-density building requirements) and "an increasing trend towards urbanization" mean demand for single-family homes will likely stay stronger than demand for condos, Caranci suggests.
"Judging by the 2008-09 experience [when Canadian house prices saw a steep but short-lived decline], the degree of narrowing in the price gap would be limited," the TD Bank economist says.
"There's no get-out-of-jail-free-card on this board," she concludes.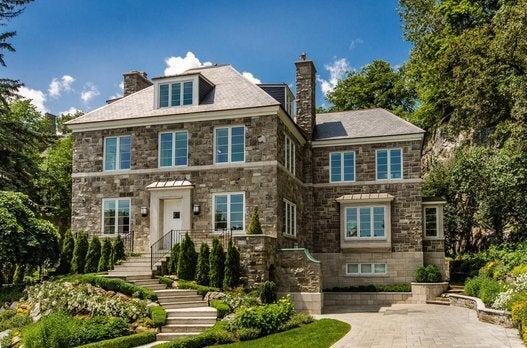 Feb. 2016: What $5 Million Will Buy You In Canada