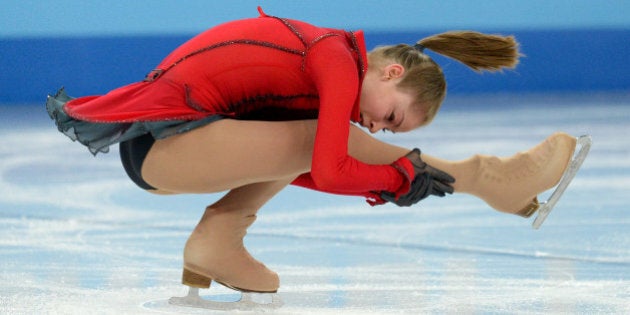 The Sochi Winter Olympics are in full swing and figure skating is playing its usual prominent role in the competition. But there gave been a few miscues when it comes to the music figure skaters are using: one for questionable taste and another for authenticity.
First off is the controversy surrounding the music Russian figure skater Yulia Lipnitskaya used during her performance. As reported by PolicyMic.com the skater -- a mere 15 years old -- used music from the soundtrack to "Schindler's List," the 1993 film based on the story of Oskar Schindler who saved over 1,000 Polish Jews from certain death in concentration camps during the Holocaust.
Lipnitskaya also sported a red dress for her gold medal winning skate in reference to a red coat a girl in the Stephen Spielberg film wears. The image in the film is one of the catalysts behind Schindler's humanitarian actions.
The choice of music caused various reactions on Twitter, including the following
BBC reported there was mixed responses among journalists including British based Russian journalist Dmitri Linnik. "I don't see how it trivializes (the Holocaust) or is in bad taste," he told the outlet, adding skaters such as Katarina Witt and Paul Wylie used music from the 1994 film score to "Cabaret," a musical set in Nazi Germany.
But others weren't as understanding, including Slate's Justin Peters. "And yet, skaters keep on skating to Schindler's List," he wrote. "Why does something that seems so vulgar strike the figure-skating community as the best idea ever? Where's the disconnect?"
Another music controversy has occurred over Japanese figure skater Daisuke Takahashi's choice of music. The Wall Street Journal reported the figure skater was using "Sonatina for Violin" which the skater thought was created by noted Japanese composer Mamoru Samuragochi. But last week, the composer admitted he was using a "ghost writer" to produce the material for him.
The "ghost writer," Takashi Niigaki, revealed during a televised press conference that Takahashi had no idea about the lapse in judgement by Samuragochi. "He told me that if I didn't write songs for him, he'd commit suicide," he added according to another report. "But I could not bear the thought of skater Takahashi being seen by the world as a co-conspirator in our crime."
As well, Samuragochi had previously revealed he was deaf which had many dubbing him the "Japanese Beethoven." But even that has turned out to be a falsehood. "I've never felt that he was deaf," Niigaki said. Samuragochi said while his hearing has improved he still has a hearing problem.
"When I heard, I was astonished," Takahashi said on Monday, Feb. 10, adding it was most likely far too late to adjust his program to incorporate new music into it. The skater -- who earned a bronze medal during the 2010 Vancouver Winter Olympics -- competed yesterday and today. Takahashi said he "liked the music" and is "happy to be using this music for skating," but it will have no composer credit.
Russian figure skaters Tatyana Volosozhar and Maksim Trankov won gold for their pairs routine using music from "Jesus Christ Superstar," a musical that has been controversial since its 1971 debut. (As the UK Telegraph recalled in 2012, it's been called everything from "a witches' brew of anti-black and anti-Semitic venom" and "evil… rotten to the core" to "an utter blasphemy [produced by] two sinful, blinded, benighted sinners.")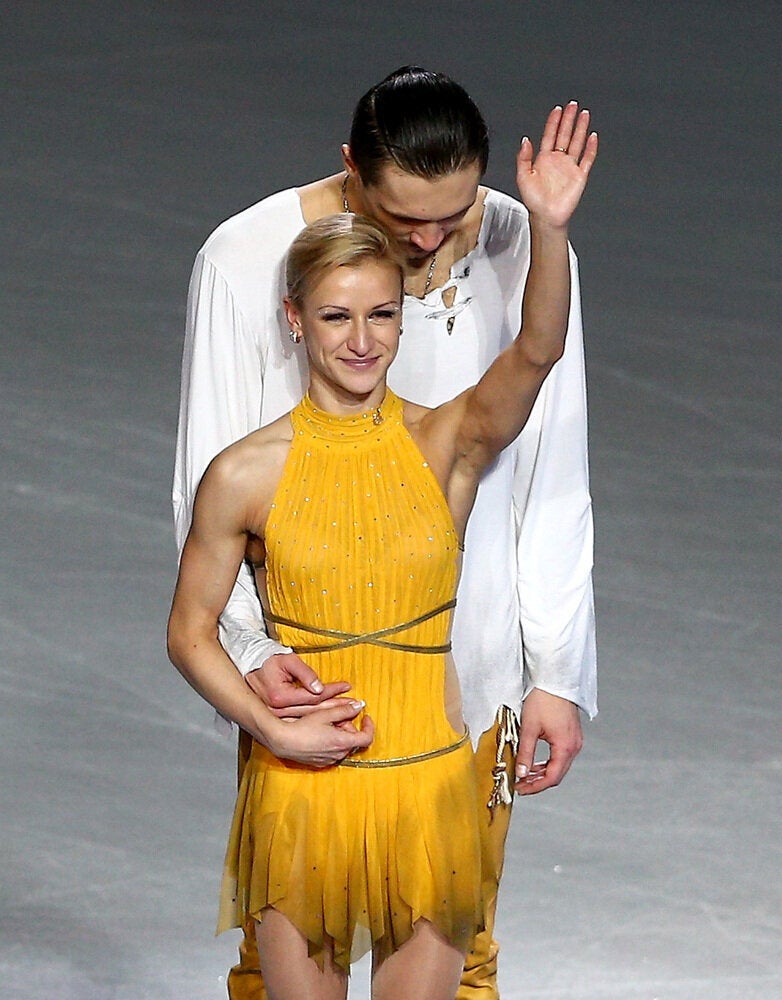 2014 Winter Olympics Figure Skating Costumes