All dogs go to heaven, or in this case, go home with members of the U.S. Olympic Team.
The skier's example seems to have inspired others on the U.S. Olympic team too. Goalie Ryan Miller has taken a shine to these puppies found near his dorm.
Our absolute favourite dog adoption story of the Games, however, must be from U.S. Olympics press officer Amanda Bird, who fell in love with some of the dogs of Sochi because she missed her Australian Shepherd puppy, Sammy. Bird said she and a co-worker are talking to a Russian shelter to find a dog to take home with her to Tennessee.
"I'd like to take an older dog because those are the dogs that usually aren't adopted. Everyone up here will adopt a puppy," she told USA Today.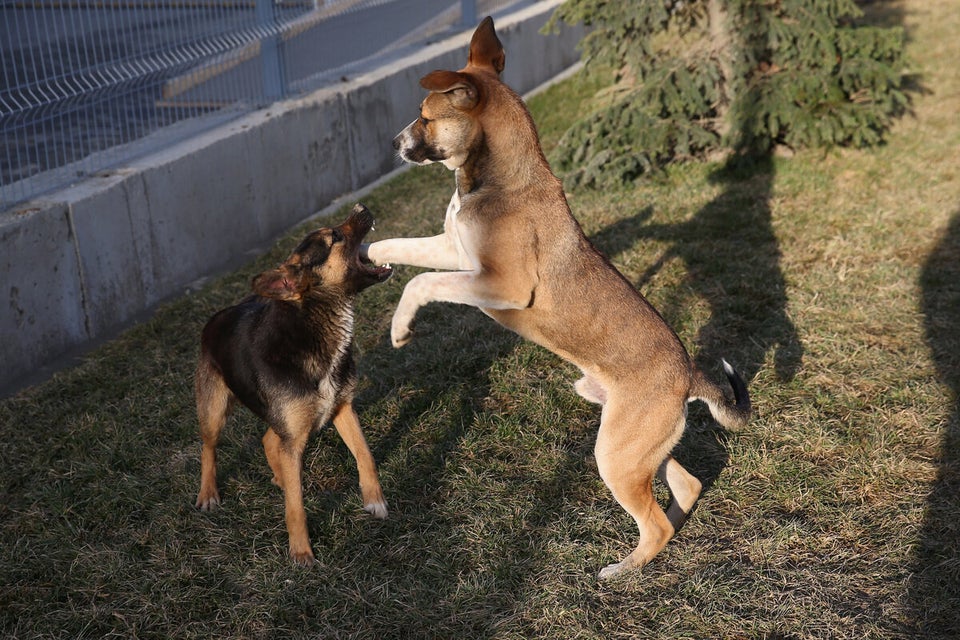 Dogs In Sochi