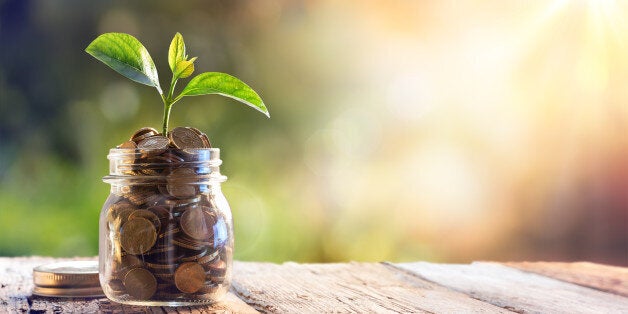 Have you heard about social enterprises? Social enterprises apply business solutions to social problems. They're incredibly hot right now. So hot, in fact, that I've just come back from the Social Capital Markets (SOCAP) conference in San Francisco where there were over 2000 attendees.
It's the largest gathering of impact investors, social entrepreneurs, foundations, corporations, and global non-profits that are looking for environmentally and economically sustainable solutions to the world's problems. It's a rapidly emerging ecosystem of players looking to deploy capital to solve some of our most persistent global problems, such as access to clean water, access to education, food scarcity, and the accelerating environmental degradation.
In Ontario, where there are well over 10,000, the provincial government recently unveiled its second five-year plan to boost social enterprises. It's stated goals are to accelerate the growth of the social enterprise sector by investing in and equipping social enterprises with solid business fundamentals; connecting social enterprises to markets and capital to grow and scale; and demonstrating the value of social enterprise and social finance by promoting its potential to investors, government, and communities.
The growth and fascination with social enterprises is fuelled by a few things. One is the demographic influence of millennials who are well documented to want to make an impact in the world both with their work and their purchasing. (87 per cent of millennials purchase products with a social or environmental benefit, 67 per cent would prefer to work for socially responsible companies, and 45 per cent of millennials say they want to use their wealth to help others according to Conscious Company magazine).
As well, family foundations, financial institutions, philanthropists and investors are getting more interested in using their capital to achieve some social good objectives in addition to the financial ones -- some, like CASE Foundation, BlackRock, and the Bill & Melinda Gates Foundation are further ahead than others. Corporations themselves are looking to invest in social enterprise as one of their CSR strategies, and many create their own socially responsible ventures such as BMO's Women in Leadership mutual fund which invests in North American companies that promote gender-diverse leadership.
In another hybrid, B corporations are springing up all over the world -- at last count there were 1882 B Corporations in 50 countries, covering 130 industries according to bcorporation.net. B Corps are for-profit corporations that have been certified to meet social and environmental standards.
It's still a forming and nascent field that is far away from the mainstream, but if SOCAP is an indication, it is gaining momentum.
Strangely absent from this space, and the conversations around impact investing, are charities; I find this paradoxical. For the most part, the new social entrepreneurs are trying so solve the issues that charities have been addressing for hundreds of years, hoping to leverage start-up capital and a for-profit model in order to innovate, achieve lasting change, or marry profits with the social bottom line. From my informal conversations, many of them consider charities old and dusty with out-dated problem solving methods. They often think they can do it better.
While there is a lot to be said about charities' lack of capacity to innovate, engage technology, and think more long-term without fear that their funding for specific programs will dry up, there is a certain naïve solutionism on behalf of many enthusiastic social entrepreneurs. The majority of them, just like any other start-up, will not succeed. That is just the reality.
On the other hand, charities are the original social enterprises. I have seen over and over that the biggest and most valuable asset that charities have, one that is hard to gain and replicate, is a deep knowledge of the issues or problems they are trying to solve, and the communities that are affected or involved. This knowledge is something one does not acquire overnight as so many of the nuances around issues are systemic and complex in nature.
In addition, many charities have launched social enterprises to fund their core work, and more continue to do so. For example FoodShare Toronto runs Share Baskets, which creates locally-sourced food baskets to raise funds for their charitable food and food education programs; Battered Women's Support Services in Vancouver runs My Sister's Closet, a shop advocating a zero-waste philosophy which sells new and second-hand women's clothing to help fund violence prevention and intervention services; and Yarmouth Association for Community Residential Options runs All-Ways-Us, a social enterprise that produces a diverse line of all natural bath and beauty products.
In addition, some charities, like CanadaHelps, have social enterprise models, although they are a charity legally. CanadaHelps (of which I am the CEO) is the largest online donation platform in North America, and has processed over $650 million in charitable donations to aid Canada's 86,000 charities in carrying out their missions. It's a recipient of this year's EY Entrepreneur of the Year Special Citation award, and what sets it apart is that it's mostly self-funded, generating revenues from sales, but still firmly mission-driven. Everything it earns is re-invested back into the organization to speed growth and help more charities.
If we help charities by investing in them and their capacity to experiment with operating models or launch adjacent social enterprises, I think they have excellent chances -- perhaps better than anyone -- to solve and innovate. There's lots of interest from investors in investing in social enterprises that make a profit, but just think what could be achieved if some of the impact capital flowed into social enterprises or initiatives launched by charities.
It is a shame that charities are not bigger part of the current excitement around social entrepreneurship -- we need to recognize the vital role in making this world a better place they've held until now, as well as their tremendous potential to accelerate their impact in the future through better and sustained access to investment capital.
Follow HuffPost Canada Blogs on Facebook