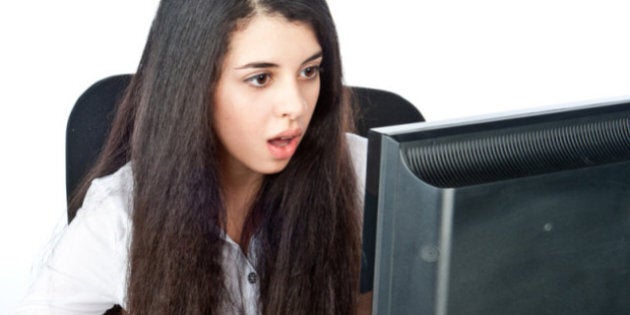 It's a slow day at the office and instead of filing your last report, you creep your best friend's new Facebook pictures. What's the harm, you think. But your boss probably has a different opinion.
With Facebook and Twitter frequented by many of us daily, only strict workplace rules -- or outright bans -- keep people from sneaking in a few tweets and status updates throughout the day.
"While it won't make you popular, restricting Facebook can reclaim lost productivity," says Rebecca Wettemann, vice president of research for Nucleus Research, in a statement.
In certain sectors, these sites are not just frowned upon, they're outright impossible to access. Most of the financial world, for example, prevents employees from using sites like Facebook, Twitter and even web-based email like Gmail, citing potential threats as well as an interruption from work as their reasoning.
"It sucks when you see employees on Facebook -- it's a distraction, including for me," says Alex Ikonn, co-founder of Luxy Hair, a company specializing in hair extentions. "But it's also a major benefit for businesses."
Ikonn would know -- his whole company was built through social media. As a former social media consultant, he was already quite familiar with Facebook, Twitter and YouTube, and now he, and his team of five employees, have built their brand through these channels, engaging over 42,000 Facebook members and 200,000 YouTube subscribers daily.
For companies like these, Facebook and Twitter are essential tools for growth. "There's always been a saying for new businesses, 'word of mouth.' But now it's 'word of mouse," says George Affleck, President and CEO of Curve Communications, a service marketing and communications agency based in Vancouver.
"I think you have to have a social media policy, but you can't stop employees," says Affleck. "I follow all my staff on Twitter and watch them. They know I'm watching."