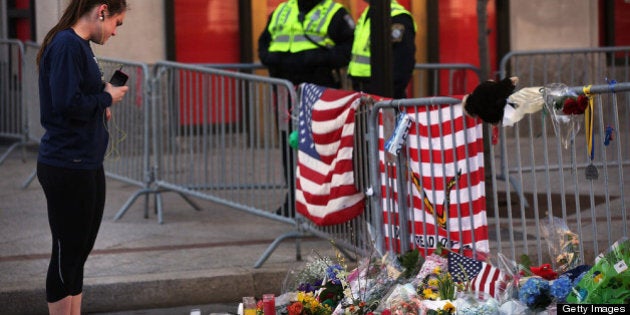 For some time now, my family has been listening to my tired refrain about the Internet feeding into an unhealthy need for self-glorification.
Observing my daughter as she clutches her iPod in anticipation of the inevitable endorsements of her latest uploaded picture on Instagram from friends as well as strangers, worry consumes me, as I wonder if today's children will be more or less charitable than past generations.
Will our children raise money for homeless shelters? Will our kids continue to look for ways to reduce world hunger? Will selfishness pervade their pores like ingrown hairs? Or will their universal connectedness harness a deeper desire to serve and help others?
The answers remain to be seen, but my wonder and worry about the self-absorption of today's youth did force me to make an executive decision in my home. Despite my own love of any medium which allows me to "pin," "like," tweet, or type a hashtag, life does not need to be complicated by the intricacies and subtle nuances that social media weaves into our lives...Or so I thought.
Amidst the protests of my family members, and the realization that my kids can and would probably outsmart me when it came to technology, I deactivated all of my social media accounts and our Internet, consequently cutting myself and my family off entirely from the tweets and comments of not only Internet strangers but also several terrific online friendships.
The subsequent withdrawal caused my pacing to wear a pattern on my floors and left me wondering what I was accomplishing. Finally, a few days ago -- although ashamed of my lack of will power and hesitant to jump back into a world I felt was far too consuming -- I did reconnect to the Internet.
As I reactivated each account, I continued to doubt this decision, and hovered my mouse over the 'log out' buttons, convinced there was nothing good to be found and certain my voyeurism would not bring fulfilment.
Instead, I was certain my desire to see into other people's lives -- to view their pictures, captions, comments, and blogs -- would cause my ability to see the world I live in as a series of generic clips and slogans, as opposed to an open, infinite window of connectedness.
Then last night, as I did my usual round of social media hopping, my fingers stopped in their tracks as I put pieces together and realized with a bubble of sickness what had happened in Boston a few hours earlier; the horrific actions which left too many in shreds of fear, agony, despair, and grief.
Again our world is being shaken and stirred by faceless, nameless tyrants, and we are left questioning the goodness of humanity. However, as I perused the Internet further, although my sadness and confusion were more consuming with each new detail discovered, my attention was drawn to the volume of prayers and wishes sent out by the world.
The harshness of the scenes depicted in pictures and articles were, instead, caressed and stroked by the tender words of people determined to acknowledge not only the evil in the world, but more importantly, those who were affected. Victims. Heroes. Defenders. Defenceless. All represented in the eyes of the world wide web in myriad captions, comments, pictures, and paintings.
Tweets which usually focused on humour, deliberately mentioned the people of Boston; not wanting to sully the memories of the deceased and injured by jesting about reality TV nonsense. Facebook was flooded with pictures, images, words, all meant to display both grief and hope.
The world does not ignore the tragedy, but as I hopped from one site to the next, my heart pounded in my ears as I realized for the first time the universality of love for one another.
Of course the evil is apparent, and that is what the evil-doers want us to see and believe. But united through the veil of one moment in time, social media displays the true essence of humanity.
The events in Boston are awful. Each and every person affected will be forever changed. Words cannot do them justice. But thankfully, there is a world of people who will try.
WARNING: Some of the photos and videos from the scene may be graphic and disturbing.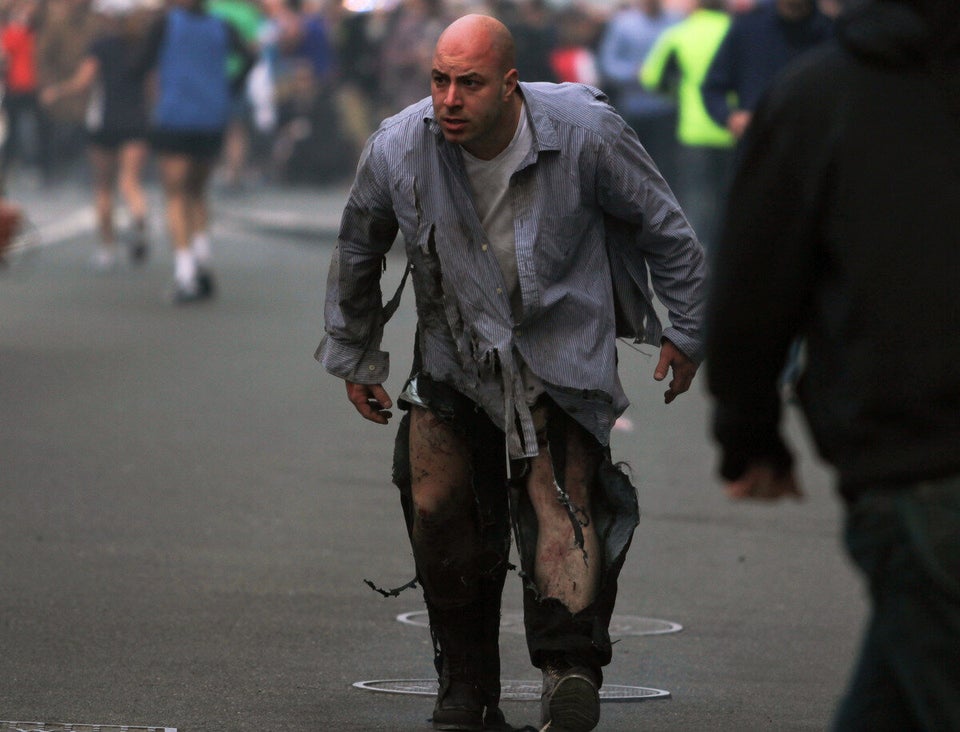 GRAPHIC WARNING: Boston Marathon explosion