I was sitting at Starbucks, and overheard a conversation between two young women about a friend of theirs that had tried a new weight-loss technique. The conversation went like this:
Woman #1: I can't believe Stephanie did that fat freezing thing to lose weight.
Woman #2: I know, it's crazy. Apparently, it's really painful, really expensive and doesn't last long.
Woman #1: Wow, that's a little pathetic.
Woman #2: I know, right? But I'd totally do it if I had the money.
Woman #1: Ya, so would I.
Since I was too curious about this to keep my mouth shut, I asked," If it's expensive, it hurts and isn't permanent, why do it?"
Their answer: Because our friends are doing it.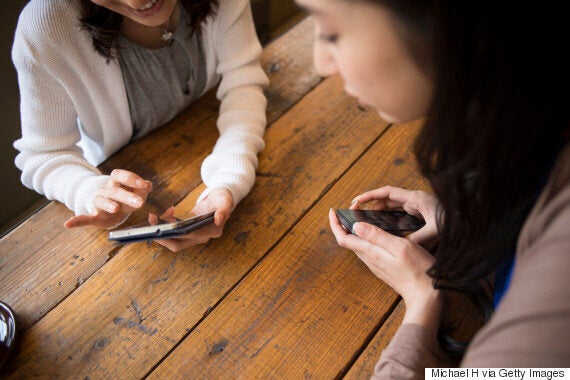 Ah, peer pressure. Cliched yet still somehow relevant.
They then shared that they had both had lip fillers done, even though they knew it would look terrible, but felt, again, that since their friends had done it, they should too. These "friends" include people they had never actually met in person and only knew online. These bright, 20-somethings, spoke honestly about how much they are influenced by social media.
One woman explained, "Even though I know something's stupid, I'll still try it because I'll feel left out if I don't. It's dumb, but it's the way things are; everyone wants to fit in."
She's right. We all want to be "Liked," but not in the traditional sense of the word. We care more about "likes" on social media posts, than actually being liked as people. Getting positive feedback on an online post is like getting a standing ovation from friends and strangers all over the world. How can something so meaningless seem so important and why is it hurting our kids?
A 2013 Flinders University study concluded that the more time girls spent on social media, the more likely that they were to be dissatisfied with their body image and experience low self-esteem. Spending a lot of time on Facebook has also resulted in an increased risk of depression in teens and tweens.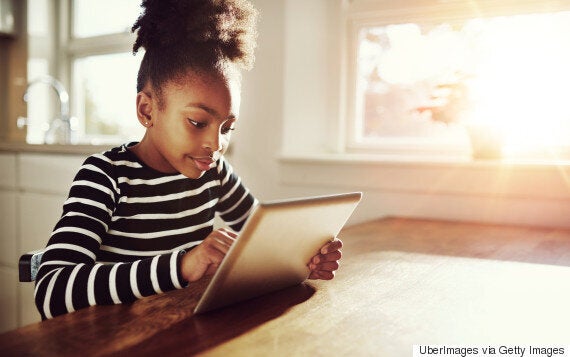 Sean, a confident 17-year-old boy, told me that while he doesn't take social media seriously, he knows girls who do. He talked about a Twitter account that lets women submit pictures of themselves so strangers can rate their appearance. Sean explained that while the women pictured need to be at least 18 years old, the pictures can be seen by anyone; as a result, many teenage girls use them to measure their own beauty. This often leaves them feeling inadequate. He shared that having a supportive group of friends makes it easier to ignore the media's negative messages.
But what if you're a teenager without a group of supportive friends, or your friends are as impacted as you are? Thirteen-year-old Katherine shared that it's difficult to feel good about yourself when every picture on TV and on social media is showing the same type of girl. According to Katherine, feeling confident about yourself can be tough if you don't look like the glamorous actresses on TV. She'd love to see diversity so she'll stop feeling self-conscious about herself.
Luckily, kids are starting to understand the manipulation behind the images seen on TV, but are still falling victim to the ones from their own social circles. Kids, barely into their teens, are comparing themselves to the manufactured images their friends create through photo-editing apps! It's as if there's no safe place where they can be themselves without feeling judged. The American Academy of Facial Plastic and Reconstructive Surgery revealed that 13 per cent of plastic surgeons mentioned patients who wanted procedures specifically because they didn't like their appearance on social media. Most of them were teenage girls.
Despite the positivity that exists in the world, the media fixates on the negatives, which can leave us all feeling vulnerable.
Dina Borzekowski, professor at Johns Hopkins school of public health says," social media may have a stronger impact on children's body image than traditional media because messages and images are more targeted: if the message comes from a friend it is perceived as more meaningful and credible."
Can too much information be to blame?
Brayden, a 20-year-old university student, believes that while it's great that the Internet gives kids access to worldwide information, it's also part of the problem. He shared that kids today are more aware of world issues than ever before and it's creating an enormous amount of stress. It's about control. Constantly seeing images of natural disasters and countries at war, but feeling unable to actually DO anything about them, can leave a teenager feeling powerless. This can make them want to reclaim the feeling of control by turning their attention inwards and asking themselves, "What CAN I change?" The answer is usually something about themselves. Maybe they need to change their hair, their weight, etc.
Despite the positivity that exists in the world, the media fixates on the negatives, which can leave us all feeling vulnerable. That's exactly what marketers want. The weaker we feel, the stronger they get. Once we feel desperate for change, they're ready to sell us something to help us do that.
Parents can help by monitoring their kids' screen time and what they're doing while they're on there. Discuss critical thinking. Teach them to be critical of the negative messages instead of themselves.
Seeing more of the world is leading kids to see less of themselves, and that needs to change.
Follow HuffPost Canada Blogs on Facebook
Popular in the Community