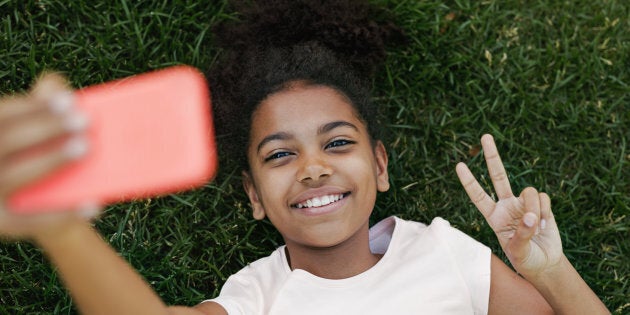 As 'tweens and teens head back to school, many with their first smartphone or new social media accounts, it's essential for parents to help kids navigate social media's challenges.
Matthew Johnson, Director of Education at MediaSmarts: Canada's Centre for Digital and Media Literacy stresses parents be involved in both their child's cyber experiences, as well as their daily real lives. Open communication creates trust, so kids will confide in parents when they have questions or concerns.
"The parental role is to teach kids how to manage risk, not shield them from it," Johnson told HuffPost Canada. "It's important to be an authority in our kids' lives, but there's a distinction between authoritative and authoritarian. Parents need to educate kids that rules have benefit in terms of setting moral standards that reflect your family's values. "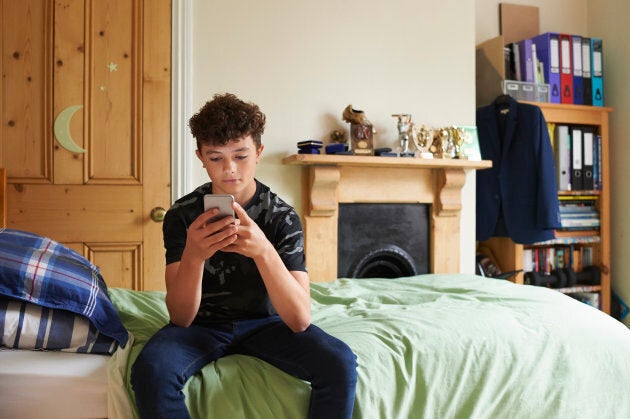 "Children and teens must understand 'their' phone actually belongs to the parents and using it is a privilege, not a right. Open communication helps kids know the rules are coming from a place of love and concern for their safety," adds Paul Davis, a former IT professional-turned-speaker on social networking safety.
But both Johnson and Davis agree that the internet — including social media — can be fun, creative outlets, with some key guidelines:
1. Get educated and involved
Parents must continuously learn — since the internet is a rapidly-changing place — then disseminate information to children accordingly. Kids must comprehend the risks of social media, how to react to them, and why. Discussions can focus on family morals and how they can be reflected (or violated) via online behaviors.
2. Control privacy as much as possible
According to CyberSafe BC, 55 per cent of teens have revealed personal information online to strangers, while 24 per cent have had private or embarrassing info made public without their permission. To help combat this, keep privacy settings on apps as tight as possible, educate kids to never share personal information online or in photos, and disable location tracking in every app used by kids.
Only kids your child knows in person should be accepted as friends or followers on social media, and likewise for accounts they follow, except kid-friendly celebrity accounts.
3. Set age-appropriate rules
There's a reason social media platforms require kids to be at least 13 before opening accounts, and that age limit needs to be enforced. Electronic devices shouldn't be left in bedrooms overnight, or even used there at all, for younger kids.
Many parents fully discuss and use a smartphone rules contract with kids. Johnson suggests a media literacy strategy with co-viewing initially, but that doesn't mean viewing everything together all the time. It can also include conversations like, "What would you do in this scenario?" to understand a child's viewpoints and foster their independence online.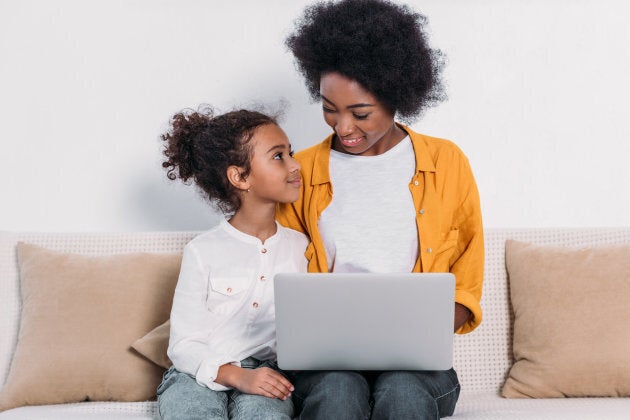 If the internet is required for homework, Davis suggests parents allot a pre-determined amount of time for WiFi access in a communal area of the home or with bedroom doors kept open. Changing wifi passwords, using apps to remotely shut down a child's WiFi access, installing a security browser extension, or spot-checking social media engagement can also help with both safety and developing trust in online activities.
4. Coach kids to think critically
Kids new to the internet don't understand that what they're seeing or reading online isn't always accurate or truthful, Johnson points out. Learning to verify information with multiple, trusted sources is valuable even for adults. Davis says he asks kids if sharing inappropriate posts is really who they are and want to be. He advises them, "If you're concerned your parents will see it, you should be concerned about everyone else seeing it, too."
5. Start early with education, setting limits and monitoring
A flip-phone or a phone with no WiFi access is best for kids in Grades 4 to 6, if necessary for communication purposes, Davis says. That doesn't mean kids can't have devices like tablets or gaming consoles earlier, however.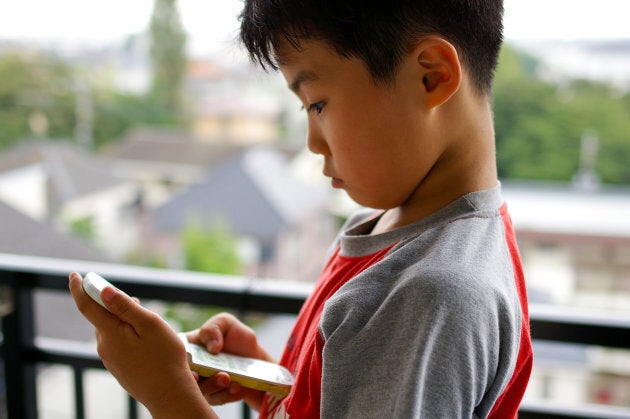 Discuss difficult topics like sexting, predatory signs, exploitation and cyber-bullying (both from the victim and the perpetrator angle) with age-appropriate honesty. Stress the permanence of internet posts, even on apps like SnapChat, where some mistakenly believe posts disappear eventually. Nothing ever completely disappears online and others can also screenshot and share inappropriate "temporary" posts.
6. Include online gaming in discussions
Some games allow players to interact with other players online, and this also needs to be addressed.
"We drew up a list of phone and gaming safety rules together. If they're not followed, the phone goes away," Regina mom Jennifer Rathwell who has two boys age 11 and 7, told HuffPost Canada.
Rathwell's rules include not revealing your full name, age or location, knowing which games connect socially online in what way (some include voice interaction), and an understanding that if someone is coming after you socially, you don't need to allow it.
"Quit the game, tell an adult, and report the person, if necessary," she said.
7. Watch for changes in your 'tween or teen's behavior
If your child is encountering problems online, they may not always tell you. This is especially true if they have a "secret" account, which some kids create separate from social media accounts accessible by parents, but Johnson says aren't a big deal if they aren't doing anything wrong.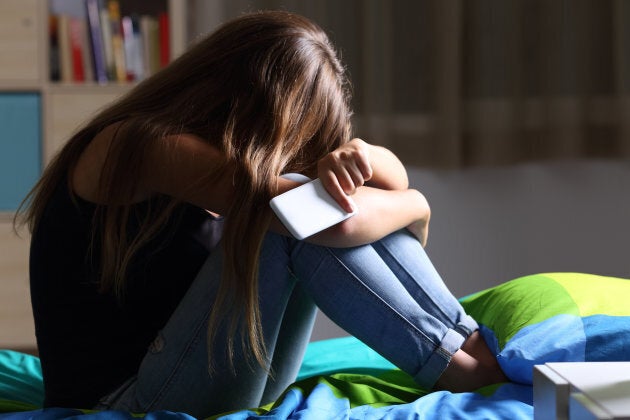 Changes to behavior, appetite, mood, or communication definitely warrant some questions from parents and perhaps investigation into the child's online world.
Despite the risks, the internet and social media can still be safe and enjoyable for kids, with proper guidance and supervision.
"Water also has risks, but we don't keep our children from it. We teach them to swim," Johnson said.