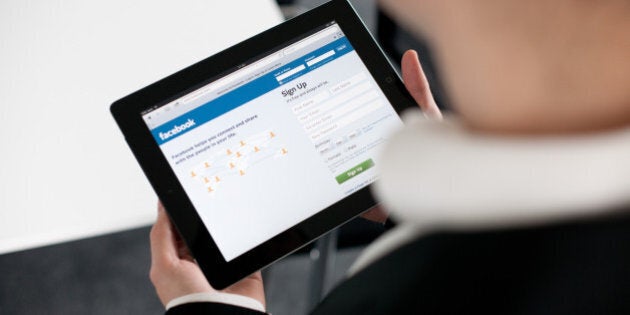 Social media has certainly become a part of all our lives. It is the communication tool that children have been brought up with, but it is still illegal for a child under the age of 13 to have a social media page.
This is a shame when you consider the learning opportunities that social media offers. At our school, Vernon Christian Elementary School in Vernon, B.C, I can see how it provides children with the chance to learn how to communicate appropriately and effectively. If they want their friends to follow them or re-tweet their messages, they must write them creatively in an interesting and amusing style, attach relevant picture, and ask questions to invite a response.
So is the social media age restriction unnecessarily restrictive? Not really.
The Social Age study by knowthenet.org.uk revealed that approximately 59 per cent of children have already used a social network by the time they are 10, and 43 per cent have messaged people they didn't know by the age of 12. Although carried out by a British organization, these figures highlight a global situation.
Advisers call on parents to manage and educate their children about the dangers of social media, but other research shows that parents are either unwilling or are unaware of what they are. Elementary schools cannot shy away from the responsibility to protect their students. Over the past 28 years teaching in British Columbia, with the last 14 years being at Vernon Christian School, I have focused on computing, and am therefore very aware of the negative aspects that lure and ruin innocent lives. However, I strongly believe that exposing students to the etiquette of social media will equip them to be wiser to the pitfalls lurking there.
Thankfully, this need has already been recognized by education sector suppliers. We use a program called Petra's Planet for Schools, but there are several social media style systems available, designed specifically for elementary schools.
Our social media platform has a teacher's dashboard where all activity can be monitored. On one occasion we had an incident where a boy wrote hurtful comments about another student in a pigeon post message. After a discussion with him about why it is wrong to send hurtful emails, he was embarrassed and apologetic. While no names were mentioned, we then had a class discussion to understand the hurt and damage that this type of action can cause. While an unfortunate incident for the two people involved, it offered a perfect opportunity to introduce this vital lesson.
Moving aside from teaching children about the dangers and ethical use of social media, it also offers up outstanding educational opportunities.
I usually give the students ideas or a theme to start their chats off. They use the blog feature to keep a daily journal about something that interests them, and suddenly they appear to love writing and constructively critique each other's work.
We have also considered setting up a social media page for someone from history. For example, setting up a personal account for George Washington, with everyone in the class having a part to play: his slaves, cooks, friends, governors, or even William Fairfax.
The fact is, in these times of massive change, ICT and digital learning content have become the new currency for learning; children need to learn in a way that will prepare them for the world they are going to live and work in -- and social media is a part of this.
In the future, we will be looking to use the system's Twinning feature so the students can communicate with children from other schools around the world.
Social media offers a relevant 21st Century teaching tool that engages elementary students. More importantly, as we can no longer ignore the fact that elementary children are using social media, it provides the opportunity to educate them into the safe and ethical use of this communication platform.