 Before social media really took off, the number of tools for engaging stakeholders online was very, very small. You could create a bulletin board on your site. An interactive calculator. A "guestbook" (remember those?) Or get people to sign up to a ListServ and participate in a discussion via email. These all had one thing in common: the ownership of the venue was yours -- and people had to come to your website in order to participate.
With the advent of YouTube, LinkedIn, Facebook, Twitter, and the many other public social networks, the centre of gravity shifted dramatically, from the corporate site to an interconnected public cloud. Except it wasn't a shift to a "public" cloud -- it was to a venue owned by someone else.
First individuals flocked, lured by connection with others, entertainment, and perhaps a bit of narcissism. Then companies (and causes, and governments) came, lured by the critical mass of prospects -- and the stunningly low cost of entry. As we all know, the social web is here to stay, primarily because this equation hasn't changed.
But is this sustainable? Has the equation changed? Evidence suggests that it has. By some reports, there are some 500+ social media sites that exist. Some, like Facebook, have been phenomenally successful, attracting a critical mass of users. For them, the race to solvency has been won -- at least for now. The same can be said for YouTube, and perhaps also LinkedIn. All of these businesses (for that's what they are) actually have a business model that generates cash. Others, such as Twitter, make very little from advertising, but exist by virtue of their deep pocket investors.
BLOG CONTINUES AFTER SLIDESHOW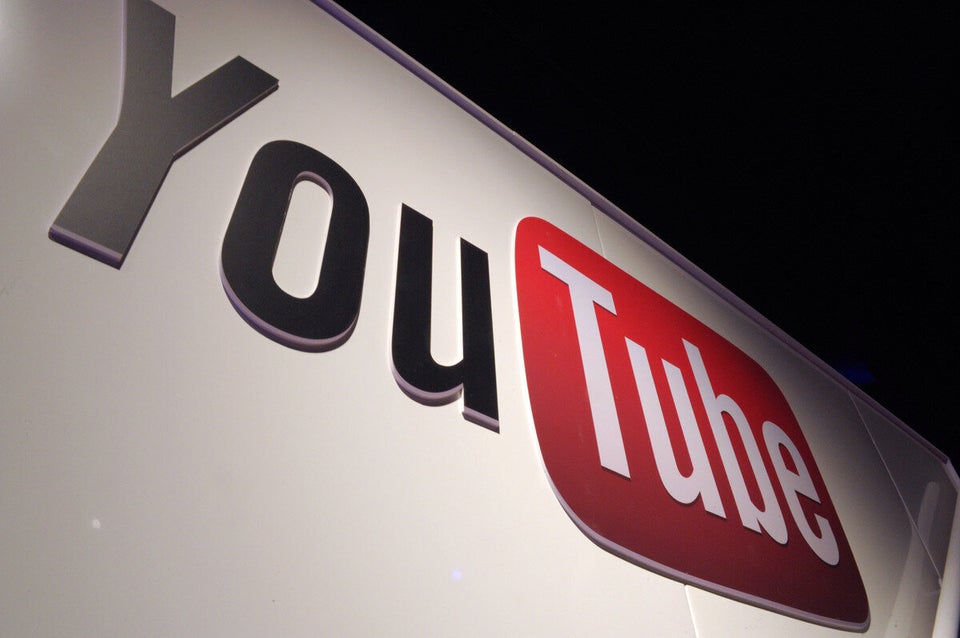 What Happens On The Internet In One Minute?
But what about the other 496+ other social venues? Some will eke out a return for their investors. Some will be gobbled up by eager investors, looking for synergies and strategic growth. But a number of them -- maybe a majority, will go down for the count. Consider the following sites, all of which have closed during the last year or so: Amplicate, Booktour, Cardscan, Gowalla, Hellotxt, Mixx, Retaggr, SpeakerSite, Skribit, Tagfoot, and Timely.is. Too obscure? How about LinkedIn Answers, Google Buzz, Google Wave, or most recently, Google Reader? And if you don't think that the great won't fall, remember MySpace? It doesn't matter whether the market forces closure, or if investors pull the plug: in both cases, the venue no longer has a life.
Which brings us back to the question of centre of gravity: what happens when all of the interactions for your organization take place on the social web, and then the venue shuts down? Some tough questions:
What happens with the data? Is the data deleted? Sold to a third party? And even if you do own it, can you actually extract it in a form that is usable?
What happens with the relationships? The conversations, connections, likes and shares all are evidence to your thinking in the real world, and have incredible value. At the most basic level, the (closed) social venue might be the only way to reach a particular community -- or a particular individual. All lost.
What happens when your organization's plans rely on data from the now-closed venue, or the community within that venue? And if there are technical connections at the systems level, what happens to these? (An example of this last point: some organizations allow users to sign in using Facebook or Twitter credentials: what would happen if the authorization system shut down -- or changed it's terms of use?)
These questions have legs in organizational strategy, marketing, sales, technology, compliance with privacy legislation, and more. There are four key ways to mitigate the risks:
Avoid investing time in social media sites that don't have a critical mass of your stakeholders: stick to the bigger ones.
Consider whether your user forums should take place within your own website, instead of on a "public" venue like a Facebook page or LinkedIn group.
Use the social web to drive registration and data capture within your organization's CRM (Client Relationship Management system). That way, your relationships can develop directly, without a middleman.
Periodically export data -- e.g. connection lists and conversations -- from your social venues into your own systems, for archival purposes.
At the individual level, the same is true. What would happen if you could no longer reach your far-away cousins on Facebook? Or get professional support from your community in LinkedIn? (Or look for a job using that tool?) Spend some time updating your connections' non-social contact points: their phone number, mailing address, and email. Then connect with them in the real world: over the phone, at professional association meetings, at family events, and at Starbucks. Not only will your relationships become stronger, but they will be on your turf -- and with your "terms of use."