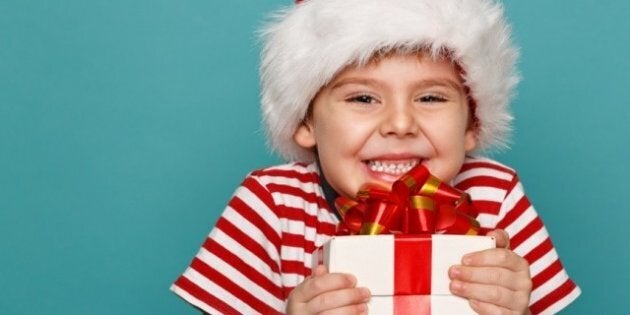 Craig and Marc Kielburger, co-founders of Free The Children and Me to We, seek solutions to significant social problems. In this excerpt from their book, "Living Me To We: The Guide for Socially Conscious Canadians," they help offer easy, clear paths to positively impact the world to make your best decisions every day.
The holiday season generates stress almost as certain as death and taxes. But after years of impersonal gifts and stretched-thin budgets, Sunshine Wilson – a 37 year old mother of three from Ottawa – and her family called the gift buying craze off. Her mom and dad, six siblings, their spouses and kids decided instead to make their gifts.
One Christmas, they pulled names out of a hat, leaving a year to craft one special gift for someone else. Ten years later, the tradition has inspired some truly extraordinary presents that cost little to make. Her father, who quarries stone as a mason, constructed a Japanese garden. Sunshine repurposed the curtains of childhood bedrooms into a massive quilt. Her husband drew a portrait of their kids. A hammock was woven for the easy going brother, a weekly dessert was baked for the dad with a sweet tooth, and a fleece picker was tooled for the mom, a weaver. They've all come to know and appreciate one another's tastes and abilities better than ever. Every year, when the big reveal draws near, that same holiday spirit builds – without all the killer credit card bills.
Instead of trolling the malls for presents, the best gifts come packed with meaning that money can't buy. Since Craig travels 300 days out of every year with nothing more than a backpack of essentials, we can't give him lots of stuff. In fact, the demands of building a social enterprise that involves the whole family means we've all become incredibly busy. This means the best gift we can give one another is time. We splurge on experiences instead, such as a ticket to a beloved band or a lavish homemade meal. We like to think that we're giving memories with mileage. Despite Craig's limited baggage space, he still drags trinkets and mementos back – perfect for someone back home. In this way, each gift reminds us that no matter how far he's travelled, he's thinking of us.
Did you know? More than two billion cards are thrown away. 40% of batteries are bought at this time.
Check out some ways to give with heart this holiday season: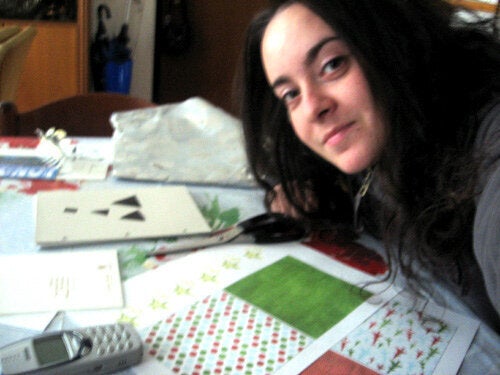 How To Give With Heart This Holiday Season
• If you're strapped for time, make part of your gift such as the card, wrapping paper or ribbons.
• Go old school with traditional decorations like strung-together popcorn and cranberries or gingerbread cookie ornaments.
• Try sourcing all your gifts from one place, such as a craft fair or local artisan you admire, to support nearby businesses and buy handmade in one go.
• Something old becomes new again. Scour flea markets, vintage stores, antique shops and other purveyors of second-hand gear.
• Make an I.O.U. coupon book filled with friendly gestures loved ones can claim, such as cupcakes or a road trip adventure.
• Do away with the re-gift stigma: if you have something great and useful collecting dust in the basement, give it to someone else.
• Give a beloved photo of yours and turn it into a special gift by framing it yourself.
• Whip up a batch of cookies or candies and package them in pretty containers. on wrapping paper, decorations and gifts.
Popular in the Community