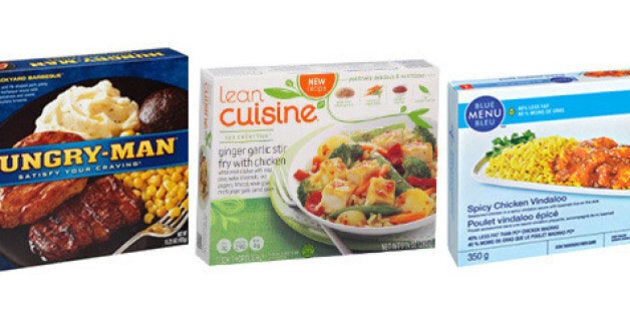 Digesting The Label is a series that takes a look at what exactly is in the food that we're buying and eating from a nutritional standpoint. Every two weeks, we'll examine a food and help determine whether or not it's all it's cut out to be .. or in some cases, even better for us than we thought. This week, we're looking at the sodium content in frozen dinner and/or lunch entrees.
Frozen dinners are usually inexpensive, diverse in flavour, and can meet your mac and cheese craving, for example, without having to turn on the stove. And although most people know these entrees can be packed with hidden salts, sugars and fats, there are tons of products labelled "healthy," low in fat and high in protein.
What did we notice? Not all labels reveal the truth, and while some options may seem lean, they were racking up over 800 mgs of sodium per meal. We also found some options were not that bad if you had to choose the frozen dinner route: some were low in sugar, low in calories and low in fat.
Take a look at our full list below and let us know which frozen dinner is your guilty pleasure.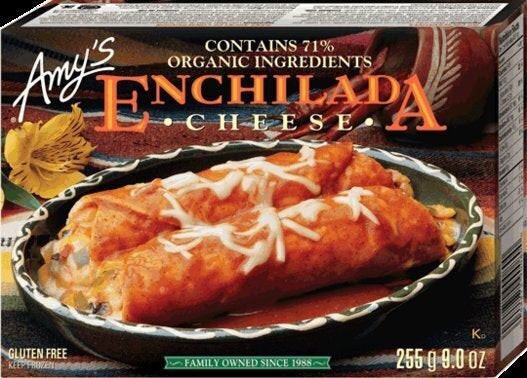 Sodium In Frozen Dinner Entrees
UPDATE: This post has been updated. We had previous stated Healthy Choice Cafe Steamers Top Chef Four-Cheese Ravioli & Chicken Marinara had 60 mgs of sodium. It has 600 mgs.
Popular in the Community