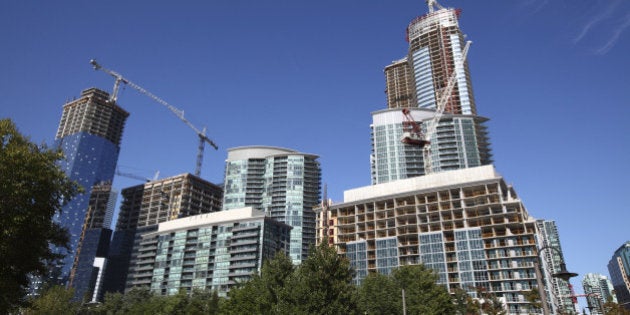 Upgrading to house in the suburbs becoming less realistic
Condo-house price gap likely to get much bigger as population ages
'Prolonged stagnation or very sluggish growth' in Toronto condo market
The long-awaited "soft landing" for Canada's housing markets has arrived, though it's more of a "harder" landing in Alberta and Saskatchewan, the Bank of Montreal says in a new report.
"Canadian home price gains are now almost purely a two-city phenomenon," BMO senior economist Robert Kavcic wrote, referring to Toronto and Vancouver.
Those cities are pulling up the national average price, but three-quarters of housing markets are now seeing price growth below the average, Kavcic wrote.
In a housing market scorecard released last month, BMO identified 10 of 22 major housing markets as being "very weak." Only three -- Hamilton-Burlington, St. Catharines and Windsor, all in Ontario -- were identified as "strong."
And even within Toronto and Vancouver, price growth depends on the specific type of housing. While single-family home prices have soared by 25 per cent in the past three years, condo prices have grown only 10 per cent in that time.
That has resulted in a widening gap between condos and single-family homes. Toronto's average condo-house price gap reached nearly $290,000 earlier this year, raising fears among many condo dwellers that an upgrade to a single-family home is growing out of reach.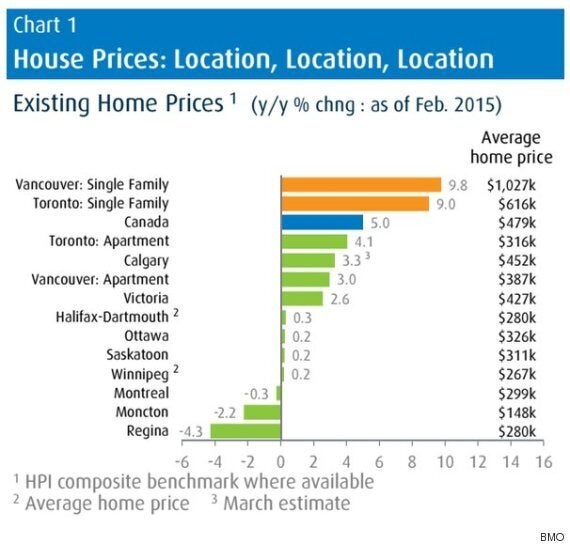 That certainly seems to be the view of BMO's Kavcic, who suggests that, for some, the jump from condo to suburban home may be becoming a thing of the past.
"Buyers used to move out of the city for more affordable real estate, but they now have to effectively move 'up' the city."
But that trend won't be so absolute that people will give up on single-family homes. The report predicts that Toronto's condo market could be in for "a prolonged period of stagnation or very sluggish growth," thanks to more homeowners wanting to make the jump.
A mini "baby boom" of 25-34-year-olds in Toronto, who drove up the condo market over the past decade, are moving into the 35-44 age group, which "are prime backyard-hunting years," Kavcic wrote. These home hunters will drive up the price of detached homes while reducing demand for condos.
Single-family home prices are expected to keep rising through the end of the decade, "until demographics weaken," Kavcic wrote.
Developers have been building fewer and fewer single-family homes, and more and more condos, and that is making detached homes a rarer, more precious asset. For that reason, the condo-house price gap is likely to continue growing.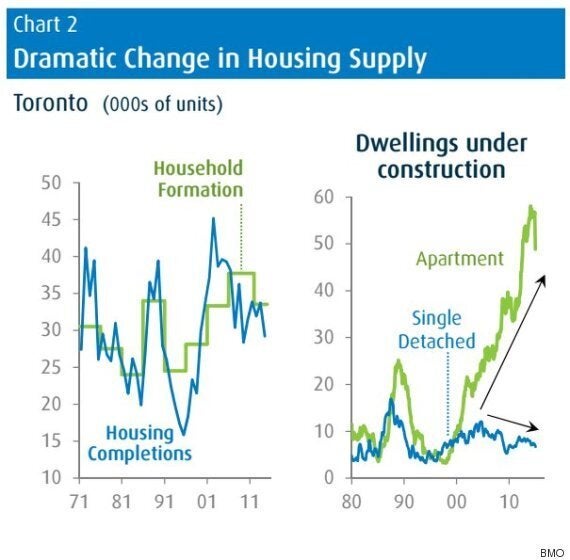 In Toronto, policy has something to do with the decline of single-family homes. The provincial government's move a decade ago to create a Greenbelt around Greater Toronto and institute density requirements in existing neighbourhoods has reduced single-family home construction, Kavcic said.
But the metro area isn't out of room just yet; there is still 15 years' worth of development space on the edges of the city, Kavcic wrote.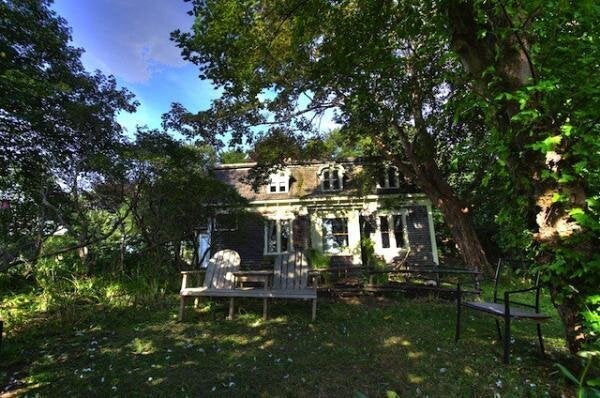 Most Expensive Houses For Sale In Canada