Jay Z wasn't the only person to bear the brunt of Solange Knowles' wrath last week!
According to US Weekly, Beyonce's younger sister yelled at fashion designer Rachel Roy at a 2014 Met Gala after party at the Standard Hotel in New York City on May 5.
Roy was part of a group of people who were being yelled at by Solange and, according to US Weekly, Beyonce "got in the middle of it," although it's unclear what the disagreement was about.
In the video, Solange can be seen kicking and striking the rapper before a bodyguard restrains her. Jay Z doesn't strike back and Beyonce stands to the side and doesn't get involved in the altercation.
Neither Solange not Beyonce and Jay Z have made official comments about the video, though the Standard Hotel released a statement explaining that they are "shocked and dismayed" by the "clear breach of our security system."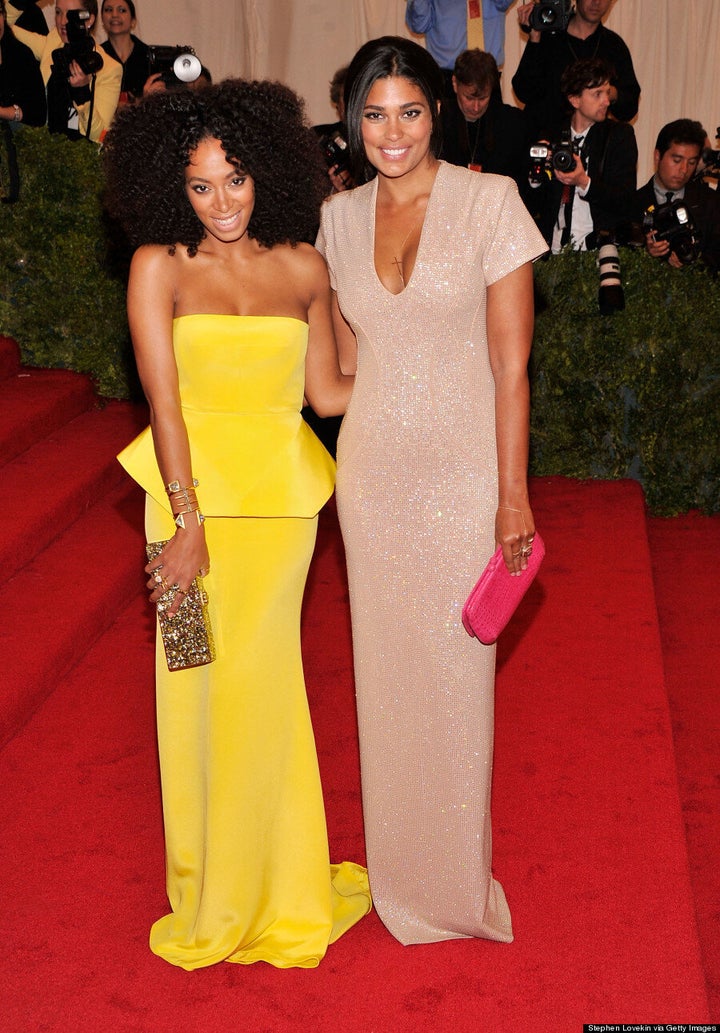 Popular in the Community