It's time to face it: with the last echoes of summer behind us, 2014 is more than half over. The world of design didn't take any time off, however! Here's an update on some growing trends that have been getting stronger all year -- and don't show any signs of stopping.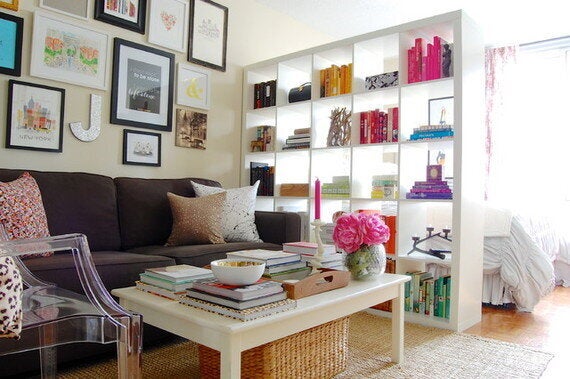 -Getting tired of the seasons changing? Sadly, the power of design can't stop the weather from cooling off, but it can save you from growing cold on your look! By leaning toward neutral colours and simple shapes for your larger investments, you can easily switch up the entire atmosphere of your space by playing with Interchangeable Accents.
-Lean toward neutral colours and simple shapes for your main investments, mixing true neutrals like grey, beige, taupe, white, off-white, brown and black (and inky semi-neutrals like navy, emerald and maroon), letting colour statements come from non-committal items such as pillows, stools, fresh flowers, art, lampshades or books.
Get the Look: Charcoal grey is an excellent choice for large items like a sofa, a suite of upholstered dining chairs or an accent wall -- it's the most neutral choice possible, and truly timeless. For new colour pops on a whim, change out the contents of gallery frames with wild prints from your home printer.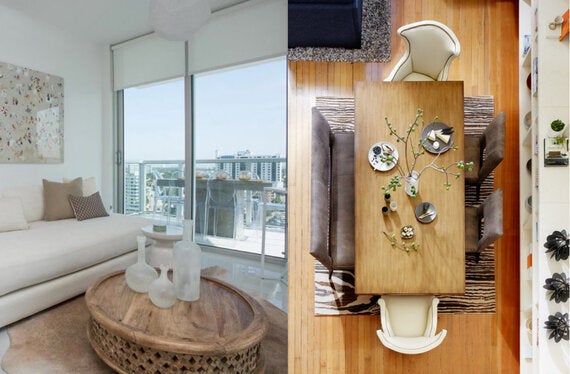 -An extension of the Interchangeable Accents concept, the "Lego Look" involves the use of pieces which coordinate instead of matching, and can easily be used in multiple ways or multiple spaces -- if you already don't want to commit to a single colour scheme, why be tied to just one floor plan?
Get the Look: When choosing dining chairs, try larger arm chairs for the ends of the table so they can serve double duty as spare seats in the living space. Use multiple clustered pieces as a coffee table so they can move around as needed. As long as you choose items that tie back to the same colour palette (for example, all of the chairs in shades of grey) you'll be able to fit them together in new combinations to suit the day's needs.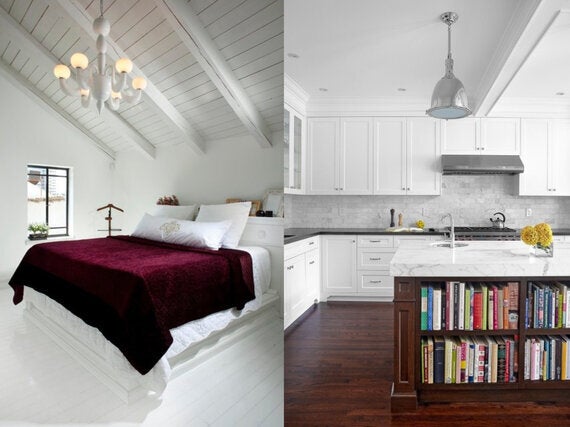 -Colour trends come and go, but the look of right now is timeless: white mixed with (you guessed it!) more white. This fresh (non)palette gives a room an airy, sophisticated feel by lifting the walls away, blending out the intrusions like outlets and switches, and putting the focus on rich textures and your dramatic accents.
Get the Look: Start with a crisp, stunning white. (I often use Benjamin Moore's #OC-65 Chantilly Lace in matte, which you can choose in a washable finish.) Use a few off-white, blonde wood, or light grey pieces to emphasize the cleanness of the white, and then use just one or two areas of colour per room.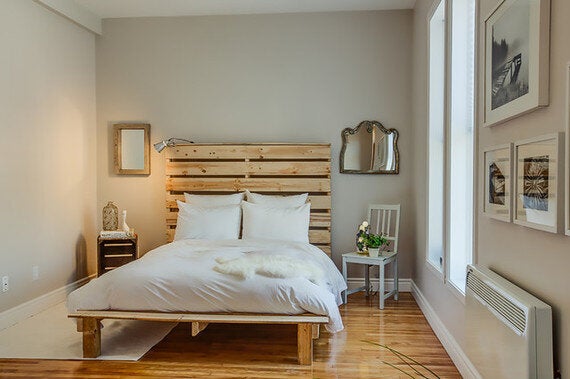 -Sometimes the hardest part of interior design isn't finding beautiful pieces, but actually editing down what's already there. However, the trend of the "curated look" can provide you with a beautiful freedom if you do take the time to select only the very best: by displaying just your favourite items and avoiding "filler", you'll be guaranteed to create a spectacular space.
Get the Look: Reflect on the previous three trends here when considering purchasing a new item, or debating whether to give one away. If you truly love a piece, you'll find a place to put it - try somewhere unexpected! Pile books on the floor, frame a favourite keepsake in a shadowbox, and mix unexpected furniture for an ageless, personal look that speaks to you.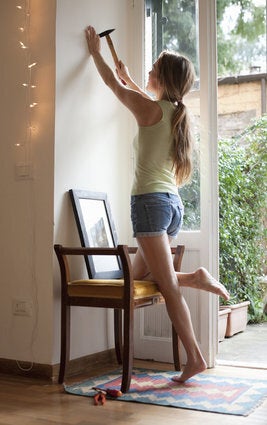 How to decorate your rented home