Best Buy sells a $2200.99 (USD) HDMI cable and it seems someone was actually crazy enough to buy it.
Innumerable studies have shown that over short distances there is zero discernible difference between the $3 HDMI cable you can buy online and the expensive "professional grade" cable that slick salesman pushes when you buy a new TV.
Plenty of people have bought cables in the $100 range that they didn't need, but one Alberta resident seems to have gone much, much, much further -- and now has some regrets.

The regretful Kijiji poster goes on to beg any prospective buyers not to "mention how much you're paying, I told her I'd make a profit on this."
Of course, the ad could be fake. I mean, it's hard to believe that a $2200 cable even exists, let alone that someone would be INSANE enough to buy it.
Turned my TV into a Holodeck!

What's great about it: Turns your wildest fantasies into living reality.

What's not so great: Became pregnant after watching certain movies.
Best. Cable. Ever.

What's great about it: Everything

What's not so great: Food lost flavor, colors seem dull in real life
This cable is so AWESOME, that even Chuck Norris does not have one yet!!
Every satirical review is better than the next. Reading them caused me to laugh so hysterically that my co-workers began to give me long looks that could only have meant that they agree the comment thread should win the Nobel Prize for Literature.
But seriously people, unless you're running a cable through your walls into your garage, don't ever spend more than $10 or $15 on an HDMI cable.
The Kijiji poster has yet to respond to my queries about why he didn't do just that.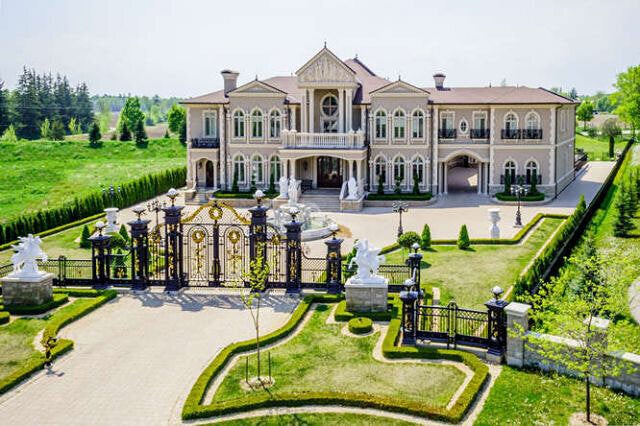 Most Expensive Houses For Sale In Canada - June 2013