During a recent candid interview with Katie Couric, Sophie Grégoire-Trudeau talked about everything from her official title (or lack thereof) to her past struggles with bulimia.
Couric began her question by saying that the topic of extended breastfeeding seems to "incite all kinds of opinions" in the U.S., to which Grégoire-Trudeau simply shrugged.
When asked if she has any thoughts on that issue, Grégoire-Trudeau said emphatically, "I do have thoughts on that issue. I think it's a woman's choice."
"I breastfed my three babies, I also gave them formula," she continued. "I don't judge what your decision is."
The mom of three is interested in women's health and has read a lot about the "scientific proof that breast milk is amazing. So if I can continue to feed my child even if he's two, I'm not going to stop if he wants it. I think it's a beautiful bond. I encourage it."
But she stresses that it's an individual's choice: "Like I said, I don't judge and I also gave formula to my kids so, c'mon, find your own balance."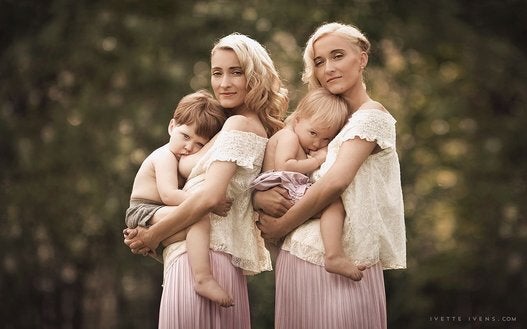 Stunning Photos Celebrate Extended Breastfeeding