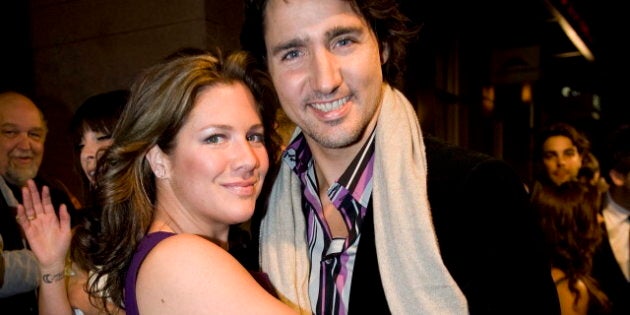 Ever since Justin Trudeau entered the Liberal leadership race, Canada's media has produced a flood of content on every crack and crevice of his character. But what about his wife?
Sophie Grégoire-Trudeau is an impressive figure in her own right. A television host and mother of two, she also does work for a number of different charities.
But she has a fun side too. Check out the slideshow below for proof.
13. She Suffered From Bulimia
12. She Studied Multiple Subjects Too
11. Not Everyone Loves Her
9. She Has Musical Ambitions
7. She Went To School With Trudeau's Brother
6. She Speaks Three Languages
Grégoire's native tongue is French, but she also speaks English and Spanish.
http://thismomloves.blogspot.ca/2012/09/sophie-gregoire-trudeau-momterview.html
4. She Helped Design Her Own Wedding Dress
3. She Was A Personal Shopper
2. Not A Fan Of Trudeau's Potty Mouth