Sophie Gregoire-Trudeau is set to be Canada's newest "first lady," and get ready, because she's about to bring some major #stylegoals to 24 Sussex Drive.
The wife of Justin Trudeau knows a thing or two about fashion from her days as a cultural reporter for CTV Quebec's "eTalk," where she enjoyed reporting on stories about celebrity charity work rather than celeb gossip. Oh, and did we mention she helped design her own wedding dress in 2006 when she married Trudeau at a ceremony in Montreal at Sainte-Madeleine D'Outremont Church? It's true.
Here's the greatest Sophie Gregoire-Trudeau style moments so far: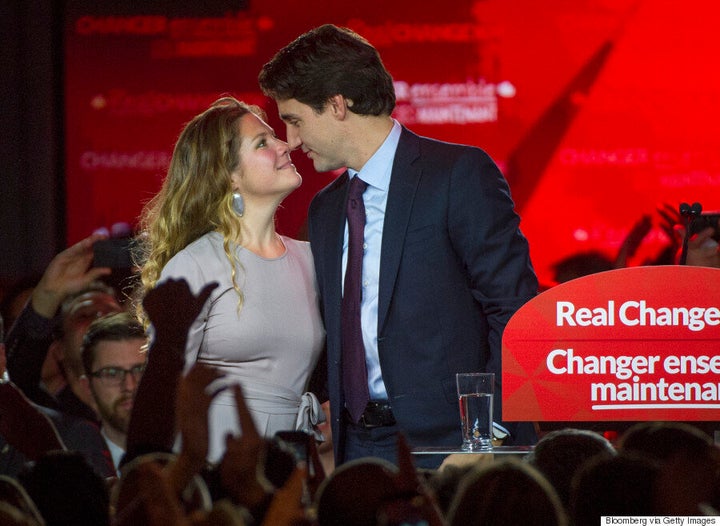 Sophie wore a fitted light grey dress which ties beautifully around her waist on Election night.
This back to school photo shows off Sophie's laid back style -- which girl doesn't love rocking jeans and a white t-shirt?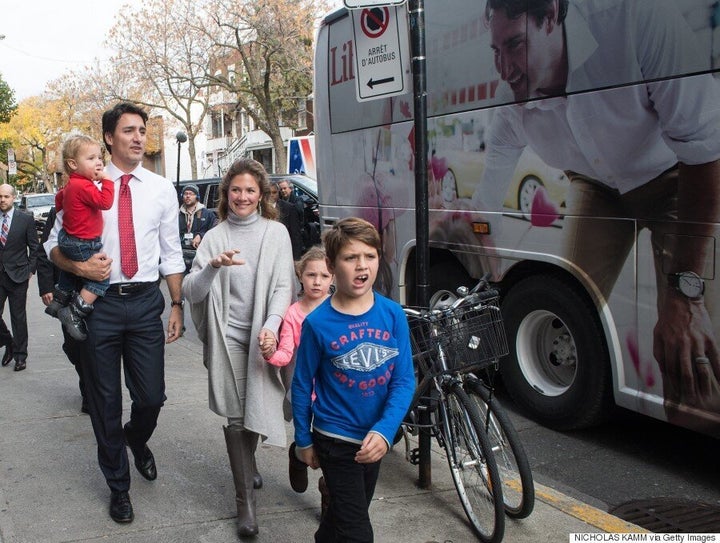 On Election Day, the Trudeau family took to campaigning trail for one last go and the 40-year-old mother of three wore a sophisticated all-grey look complete with a gorgeous turtleneck.
Busting a move with Justin, Sophie dons this little red dress with gorgeous mid-length sleeves. We're loving the selection of the nude heel, too.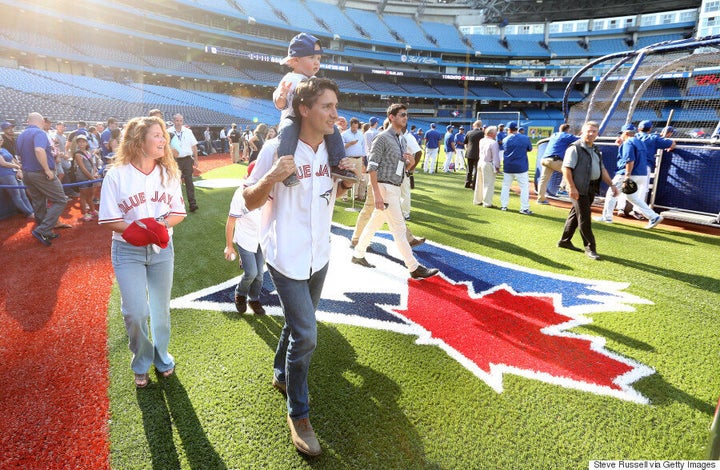 Grégoire cheers on the home team with this athletic look. Wearing a white Jays jersey and a pair of flared boyfriend jeans, Sophie proves she can nail the sporty look.
Is that Sophie Grégoire in a leather sweetheart neckline dress and massive statement necklace? YES!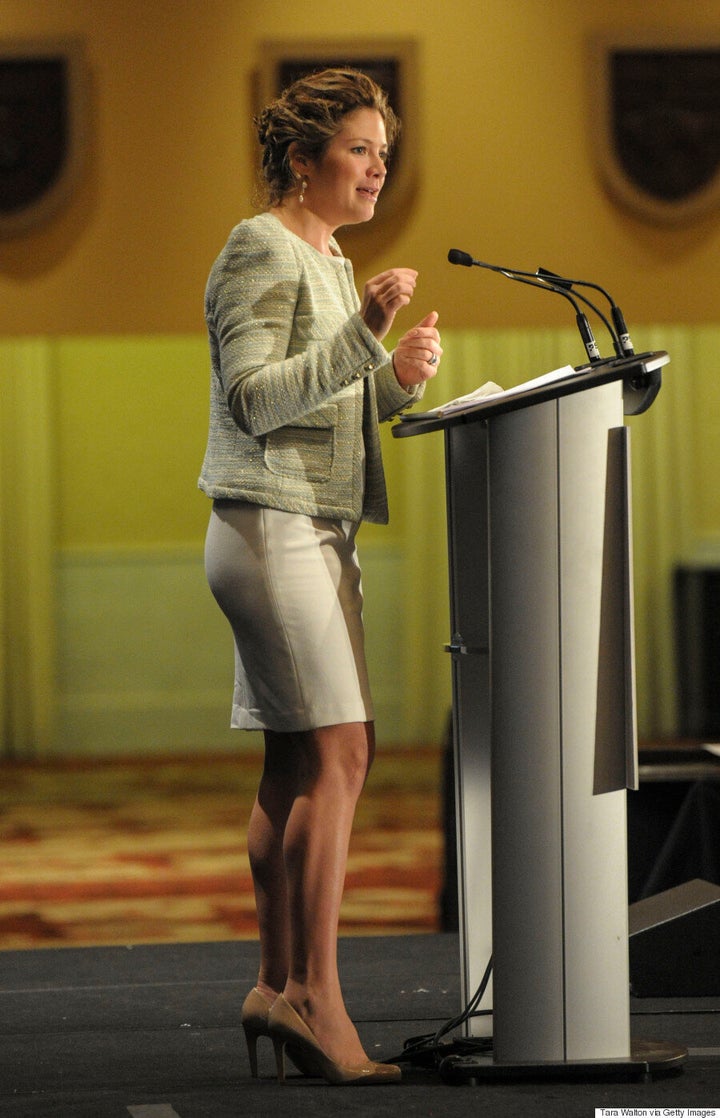 At Toronto's Fairmont Royal Hotel in 2013, Sophie spoke about her experience with bulimia. To the event, she wore a gorgeous tailored pencil skirt and a perfect light green coloured jacket that hit mid-waist.
First of all, those stunning blond locks. Second of all, that flowing green and white dress.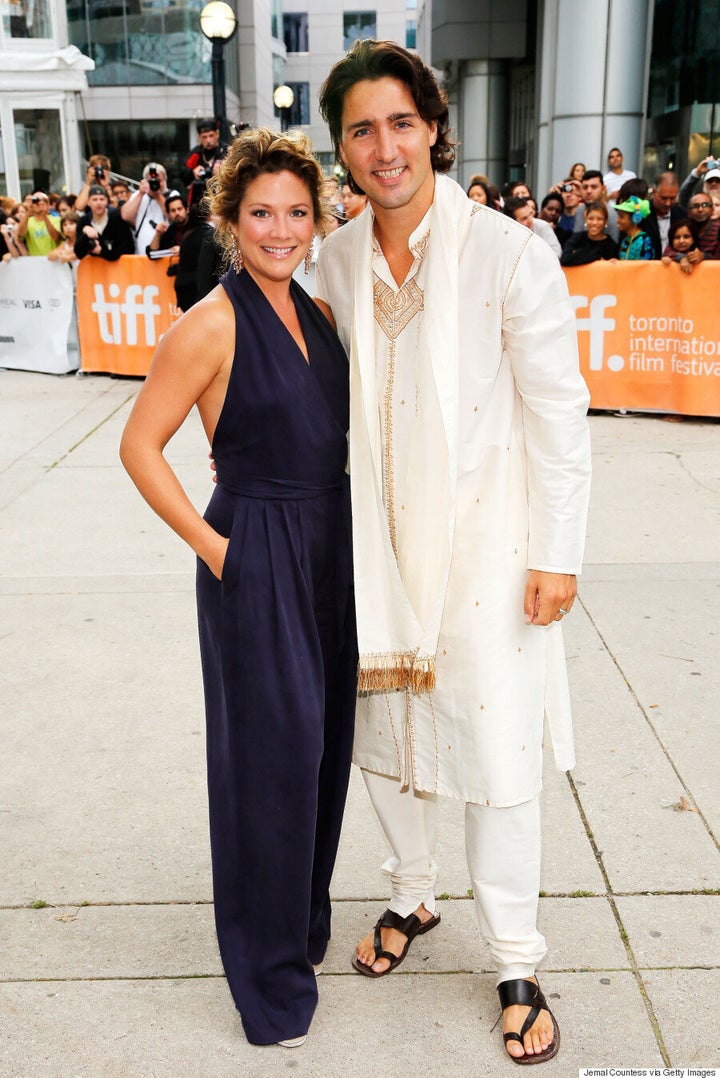 At TIFF in 2012, Sophie wore this navy jumpsuit that we're totally obsessed with. The halter top and wide leg pant suit her so well.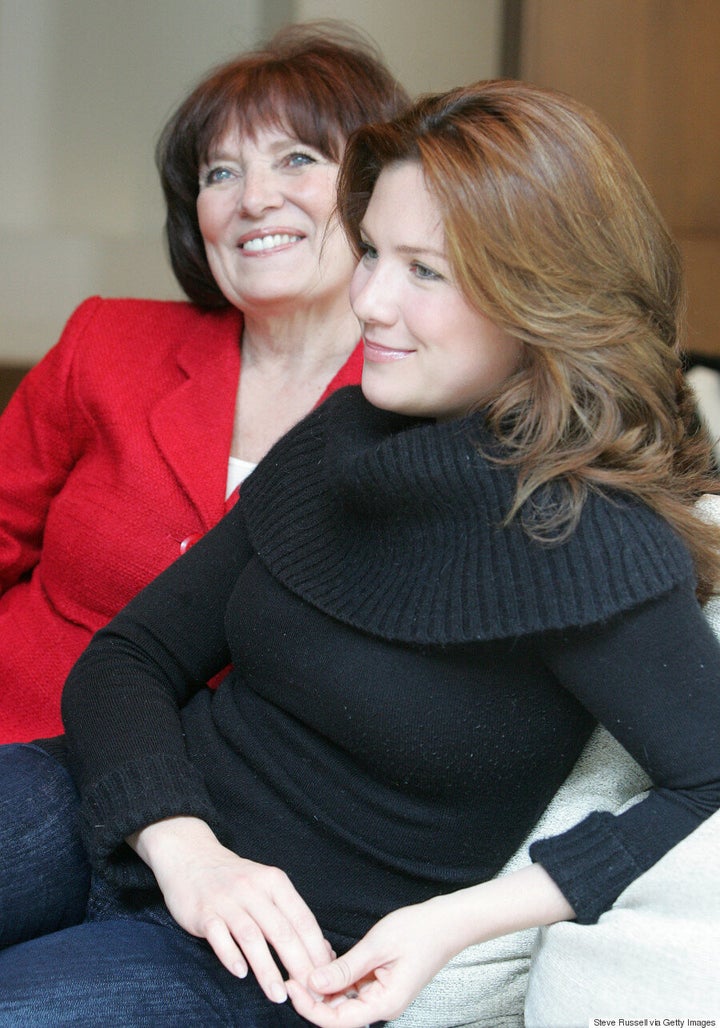 This look from Sophie is literally the coziest fall look we've ever seen.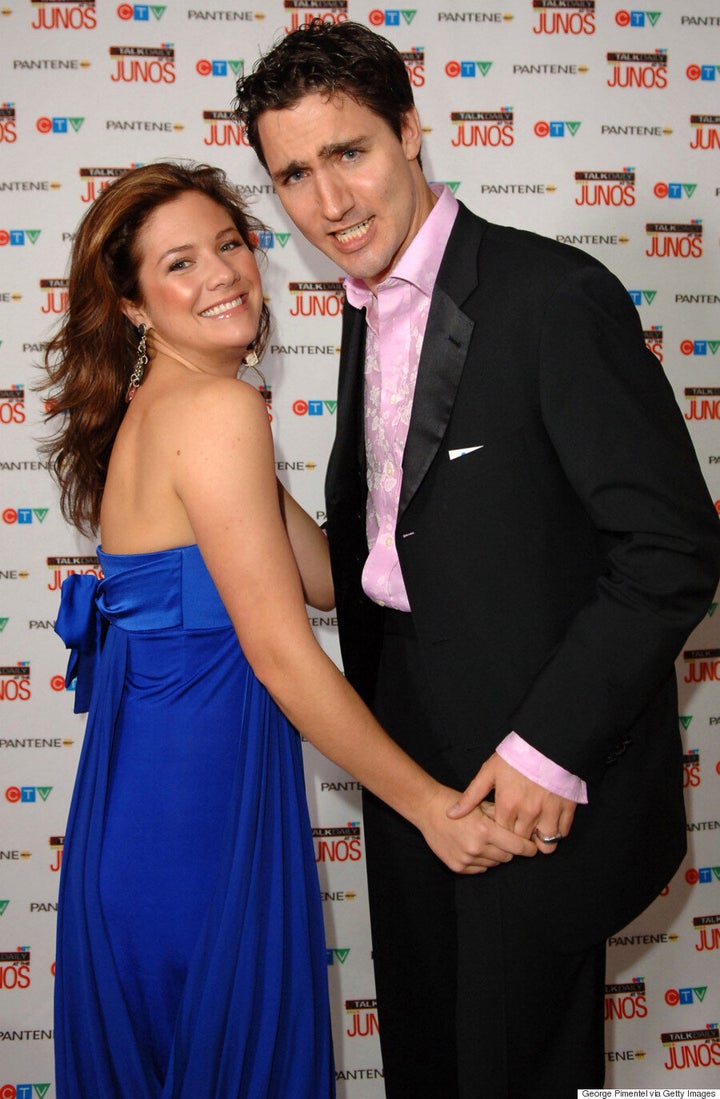 The l'Université de Montréal graduate wore this fun, bright blue strapless frock to the Junos in 2006.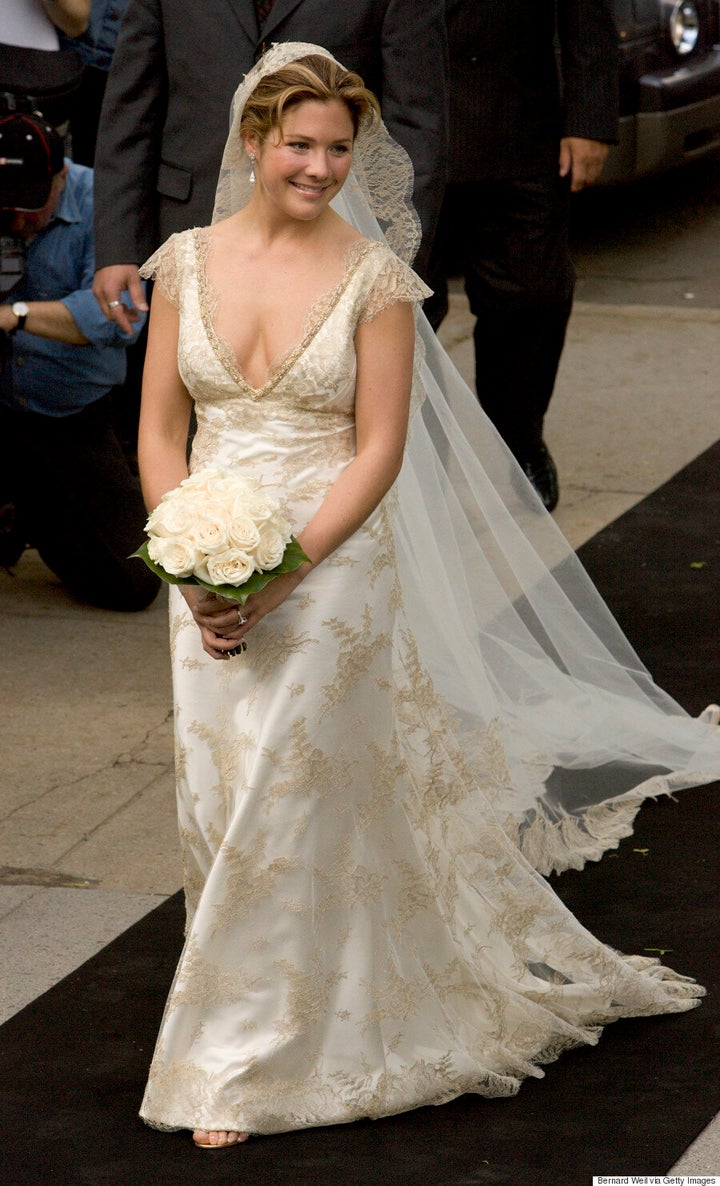 On her wedding day, Sophie was a vision in this design from boutique Les Noces Couture, which she helped create.
We cannot wait to see what fashion choices are in store for Grégoire as the Trudeau family takes parliament!