The style mavens of Canada and the U.K. came together in Victoria, quickly proving they have plenty in common.
Sophie Grégoire Trudeau welcomed the Duchess of Cambridge and her family with open arms and a gorgeous outfit, of course, on Saturday.
The Canadian prime minister's wife — nicknamed "Canada's Kate Middleton" from early on — wore similar outfits as the Duchess, albeit in different colours.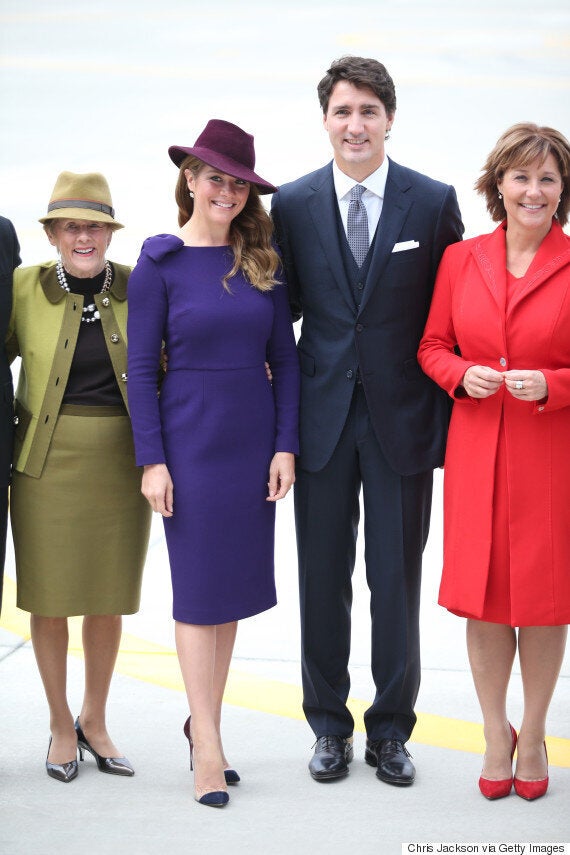 Sophie Grégoire Trudeau (second from left) awaits the royal family at Victoria's International Airport on Saturday. (Photo: Chris Jackson/Getty)
Meanwhile the Duchess of Cambridge wore a remarkably similar dress in blue, designed by Jenny Packham. She tied her outfit together with neutral pumps and a blue Lock & Co hat adorned with maple leaves.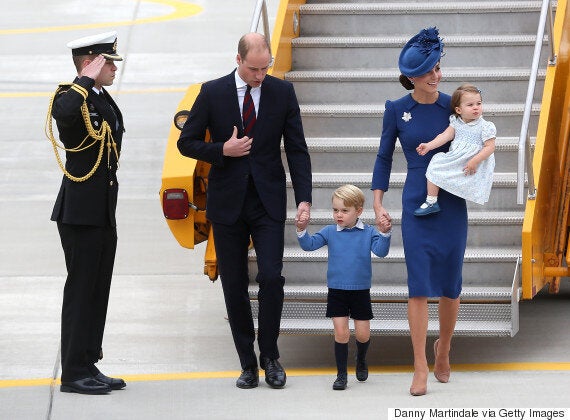 The royal family touch down in Victoria (Photo: Danny Martindale/FilmMagic)
Clearly great minds think alike!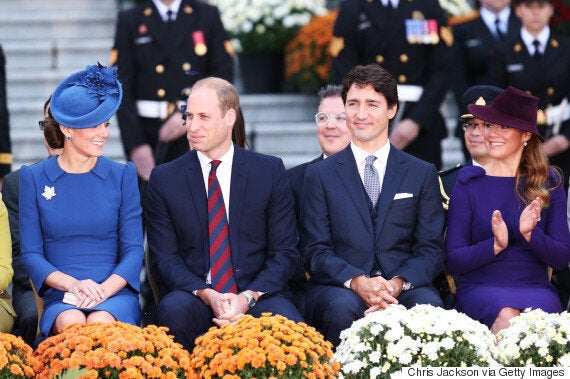 Canada welcomes the royal family in Victoria (Photo: Chris Jackson/Getty)
Prince William and the Duchess arrived in British Columbia to start their tour of the west coast and Yukon.
While the royal couple have a busy schedule ahead of them, their children will be staying put for the most part.
The family will be calling Victoria's Government House home for the next eight days.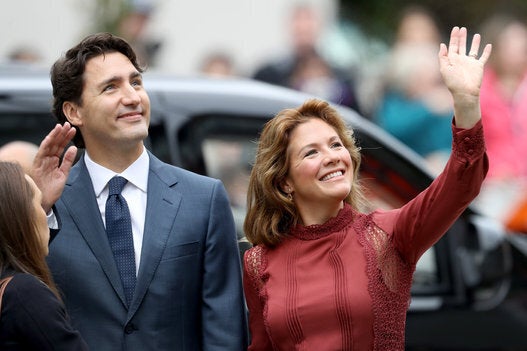 Sophie Grégoire Trudeau