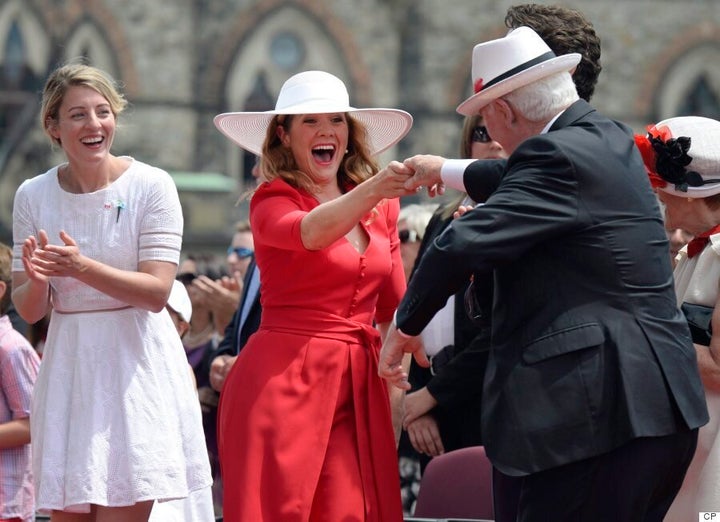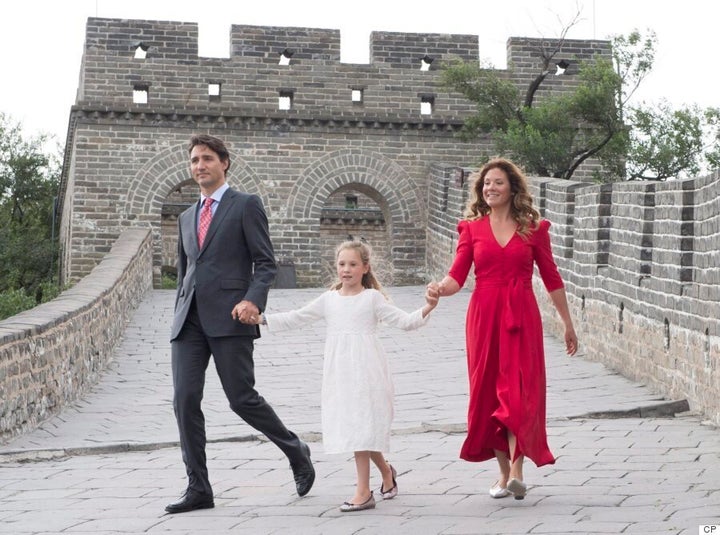 The one-piece featured three-quarter length sleeves, a slight V-neckline and fabric-covered buttons along the front. From the back, it appeared to be a dress with its extra piece of fabric, however from the front, baggy pant legs were revealed. Sophie paired the jumpsuit with a simple pair of pointy-toed silver flats by Zvelle.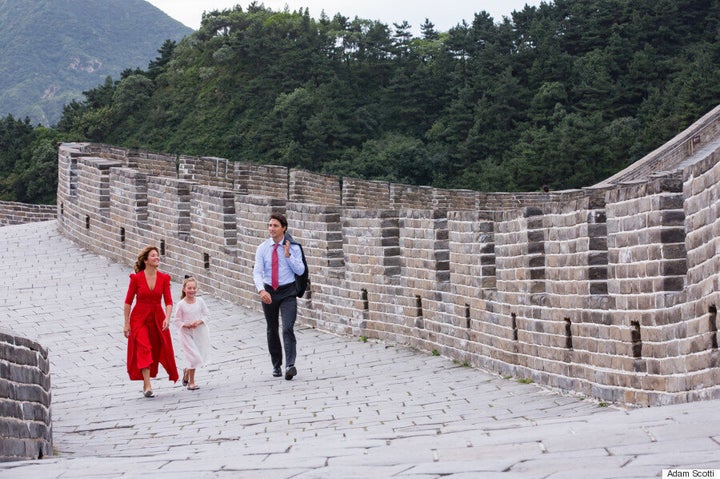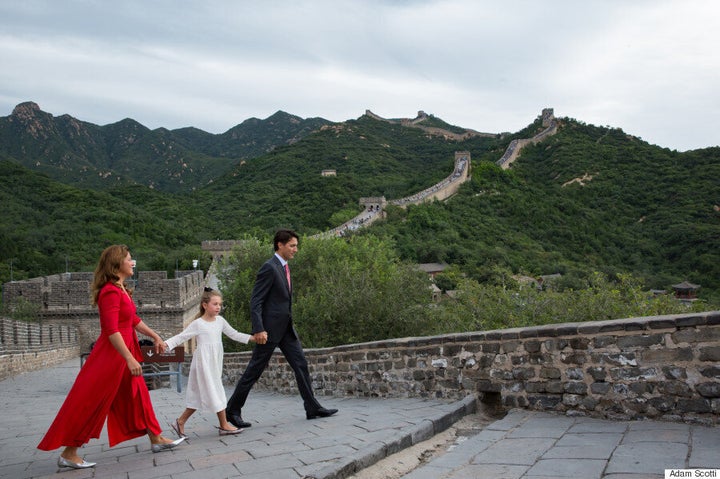 Not all of Sophie's China looks were outfit repeats, however. While arriving in Beijing, she opted for a flowy, long-sleeved red dress, also by Lucian Matis, paired with nude pumps by La Canadienne.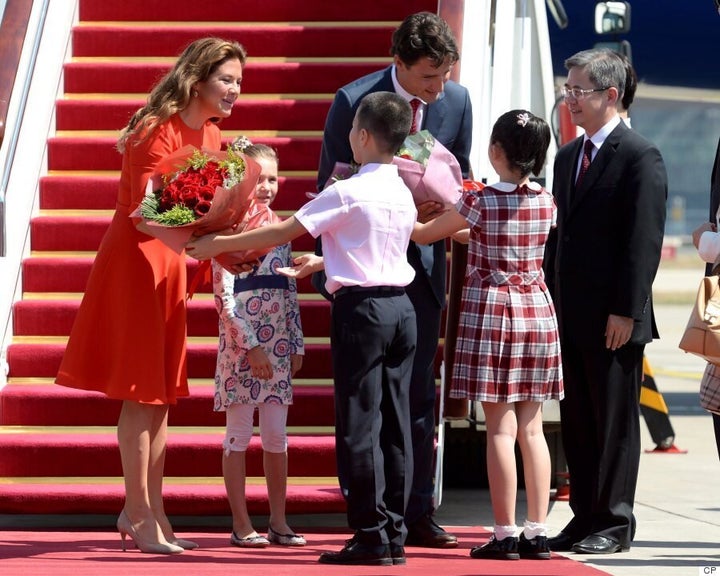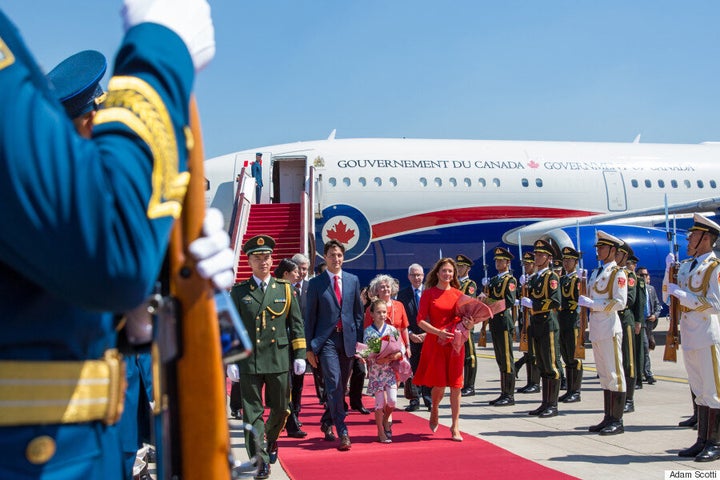 During Trudeau and Chinese Premier Li Keqiang's joint news conference on Tuesday, Sophie sported a blue and white dress by Valérie Dumaine, an Ela clutch and an Aldo bracelet. Later that evening, she switched to a white dress by Jason Wu from The Room at Hudson's Bay for dinner at the Forbidden City with Premier Li and his wife.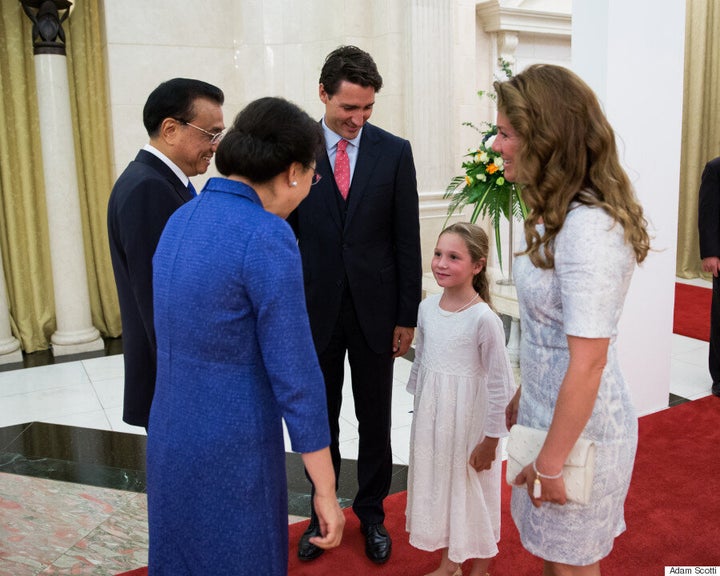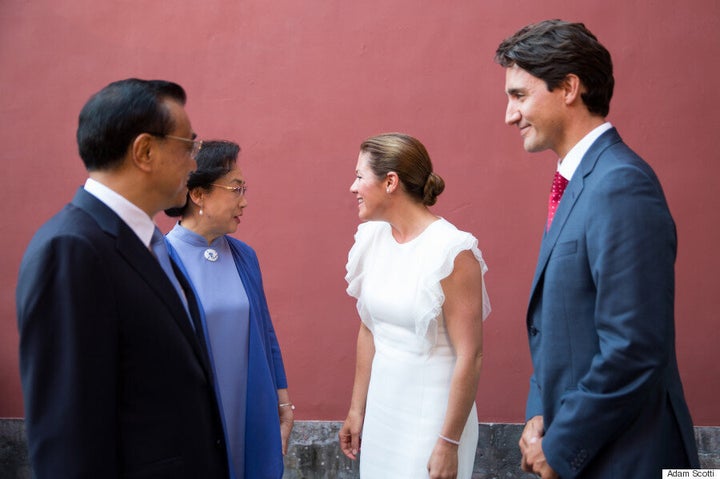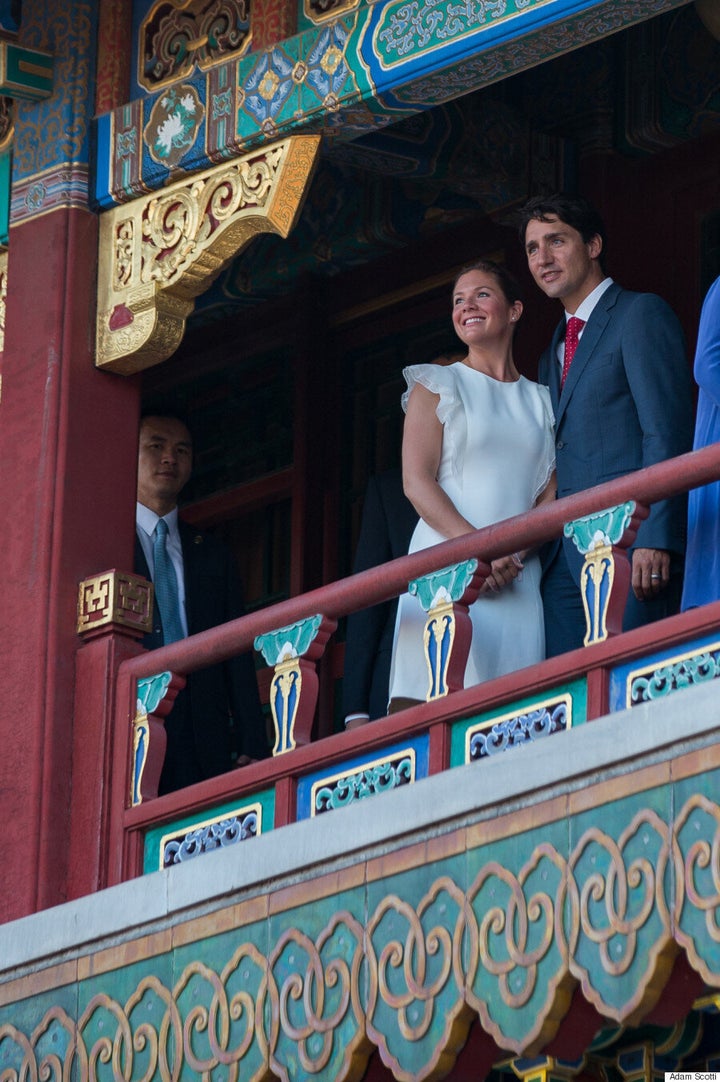 And finally, for her arrival in Beijing, Grégoire chose to wear a floral number by Tanya Taylor.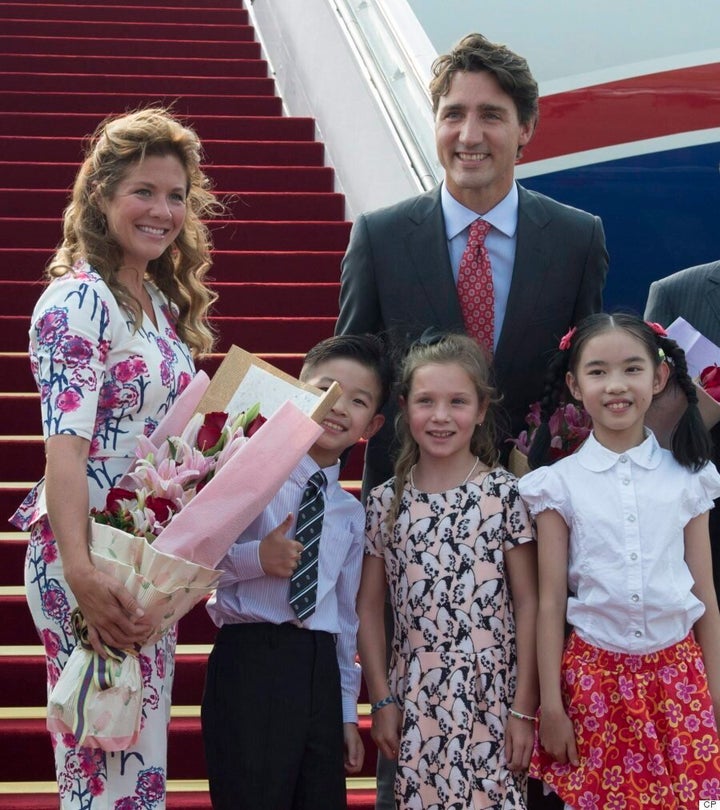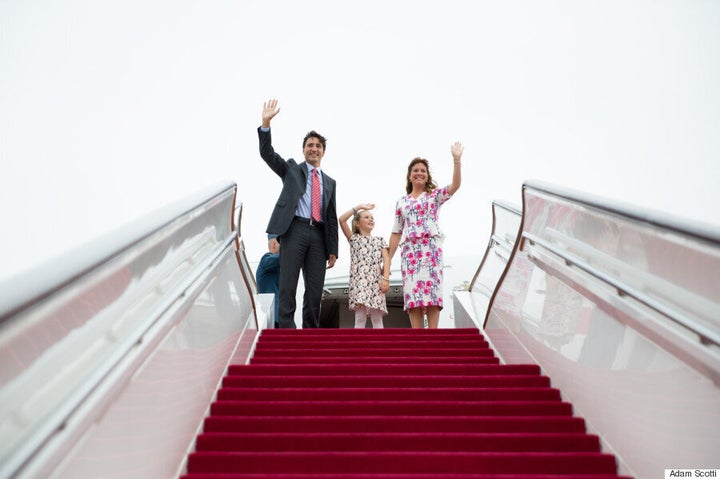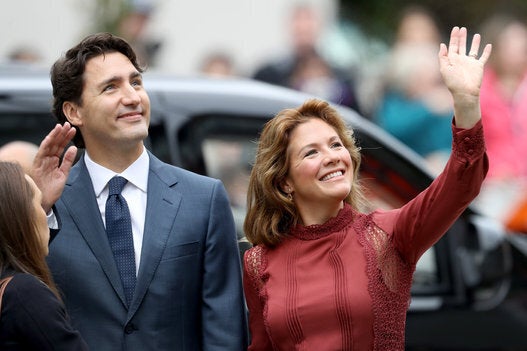 Sophie Grégoire Trudeau