Sophie Grégoire-Trudeau had a very good reason for being late for a recent interview with Chatelaine contributor Rachel Giese. The prime minister's wife had to breastfeed their two-year-old son Hadrien before he went down for his nap.
In the lovely profile, which is the cover story of the current issue of the magazine, Grégoire-Trudeau explains: "I still feed him. I know he's my last one; it's a little hard to give it up."
And with that, the mom of three becomes even more relatable to all of us.
Unlike the rest of us, though, she has to face a lot of scrutiny. If anyone has something negative to say about her extended breastfeeding, Grégoire-Trudeau will likely take it all in stride.
"The negative things that can be said — I thought they would affect me more," she confided in Giese. "They don't. I mean, I'm not immune, trust me. But I know who I am and what I have to give."
She and her husband Prime Minister Justin Trudeau have faced criticism before over their parenting, in particular around their nannies.
In an interview with Canadian Family, Grégoire-Trudeau talked about the essential role the family's nanny plays in their busy life: "I try to build a family rhythm. We have a routine with the kids. Justin isn't here during the week, so I have a new 'husband' named Dominika. She's my friend and partner in helping with the kids. I'm blessed to have her -- I feel we're part of the same tribe!"
But some people were upset that their child care workers' salaries are covered by taxpayer dollars. Others felt the $11 to $20 an hour the Trudeaus were paying them wasn't enough.
In the Chatelaine interview, Grégoire-Trudeau says she stays away from social media to help protect herself and her children from the negativity.
How else does she deal with trying to raise Xavier, Ella-Grace and Hadrien while in the spotlight?
"Being 40 and having three kids puts lots of things in perspective and helps me stay grounded. The pictures and dresses and official functions -- that's my job, but it's not my whole life. I feel close to people, and their reality and my reality are not that different."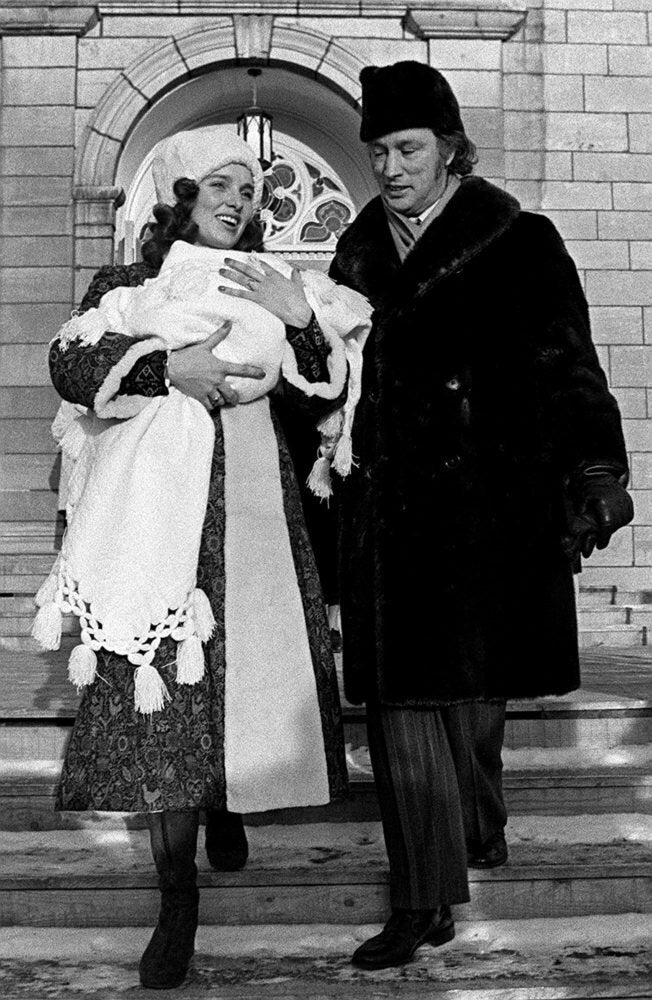 Justin Trudeau Childhood Photos