Women "can no longer be ignored," Sophie Grégoire Trudeau announced in Havana on Wednesday.
Grégoire Trudeau and Prime Minister Justin Trudeau spent three days in Cuba reinforcing the relationship between Canada and Cuba. While the Prime Minister met with President Raúl Castro to discuss issues like climate change, gender equality, regional safety and security issues, Grégoire Trudeau also championed gender equality while speaking on a panel in the capital city.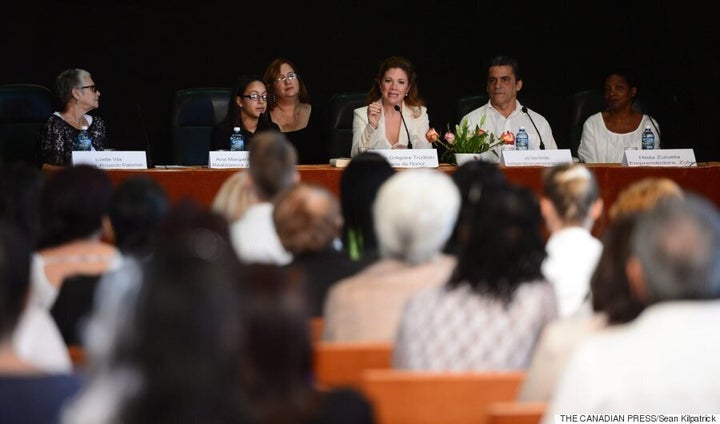 Sophie GrégoireTrudeau speaks during a panel discussion on gender equality at the University of San Geronimo in Havana, Cuba on Wednesday, Nov. 16, 2016. (THE CANADIAN PRESS/Sean Kilpatrick)
Grégoire Trudeau noted it's not just a matter of women standing up for women, telling the audience at San Geronimo University that men, particularly in countries with a culture of machismo, need to teach boys to respect women.
"Our boys need to look up to older people around them, especially male figures, to be able to express their full person and potential, but that is only possible if they are raised in a culture that celebrates men and women with the same equal rights, freedoms and respect," she said.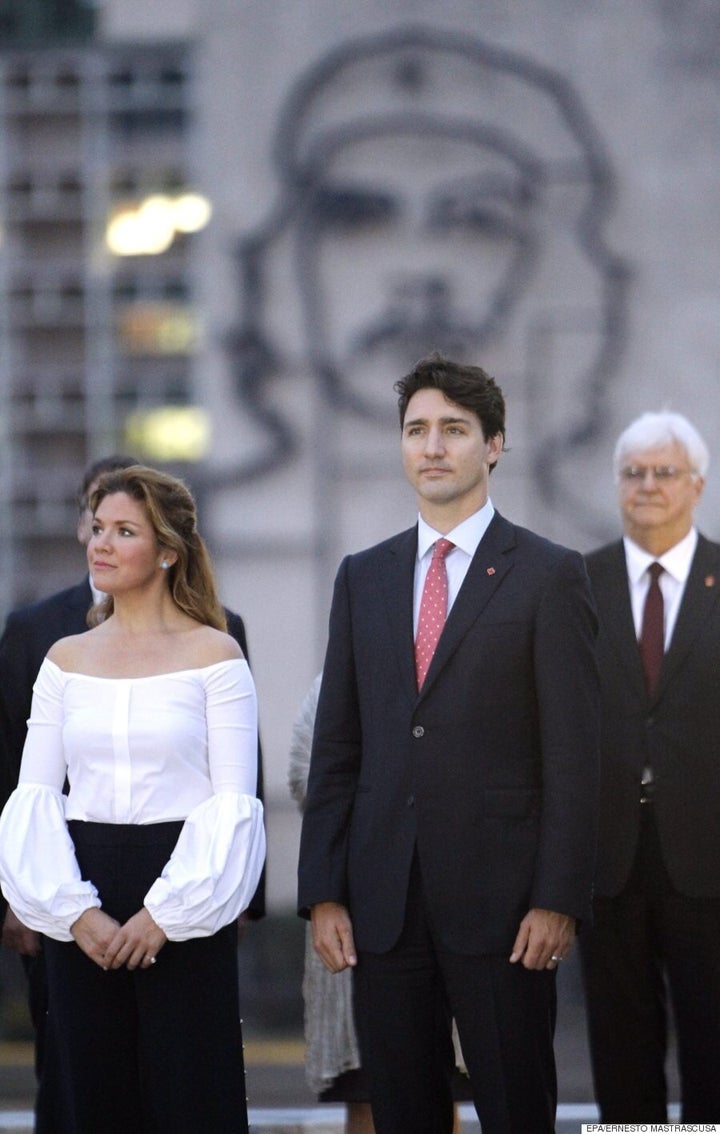 Justin Trudeau and Sophie Gregorie attend a wreath laying ceremony in Plaza de la Revolucion square in front of the monument of Cuban hero Jose Marti, in Havana, Cuba, 15 November 2016. (EPA/ERNESTO MASTRASCUSA)