On Sunday, the wife of Prime Minister Justin Trudeau shared a photo of her family spending a rainy afternoon together.
"What did we do after staring at the beige basement walls on a rainy day? A mural!!!!" she wrote in a Facebook post. "Nothing better than art and colours to wake up our spirits."
"To your brushes, children," she added in French.
In the candid photo, her husband and three kids — Xavier, 10, Ella-Grace, 8, and Hadrien, 3 — are in the middle of painting a sunset landscape across their basement wall. All appear to be in their pajamas — even the prime minister himself!
On Facebook, many praised Grégoire Trudeau for sharing a genuine family moment of her husband and kids doing everyday things together.
Many also noted that this was a great example of parents finding balance between work and family.
Grégoire Trudeau has always been a big advocate of the arts, so it's not surprising that painting is one of the activities her family often does together.
"My daughter Ella-Grace asked me to prep a canvas for her after seeing me finish the two paintings of her and Xavier," Grégoire Trudeau wrote on Facebook in October. "My heart is just melting. When kids do art, they just let go and are so calm and present... We could all learn from their example!"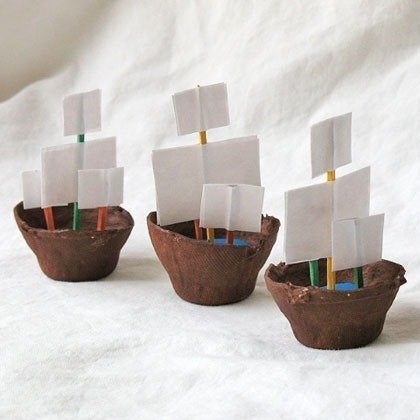 Fun And Easy Egg Carton Crafts For Kids