Sophie Grégoire-Trudeau is a journalist, activist and apparently something of a singer, too.
Prime Minister Justin Trudeau's wife felt so inspired by a celebration of Martin Luther King Jr. Day at Ottawa City Hall on Monday that she broke into song, Postmedia reported.
Grégoire-Trudeau was a guest speaker at the event, and she sang a song titled "Smile Back at Me" that she had written for her daughter, said The Ottawa Sun.
The Citizen's Drake Fenton captured audio of the song below. (Or you can watch the video above):
The crowd appreciated her performance and gave her a standing ovation.
This isn't the first time that Grégoire-Trudeau has revealed her singing voice.
Late last year, she and her husband sang a rendition of "Jingle Bells" following a charity fundraising challenge by Montreal Canadiens defenseman P.K. Subban.
Former prime minister Stephen Harper was also known to strike up a tune when he was in office.
So perhaps this won't be the last time Canadians hear the prime minister or his wife burst into song.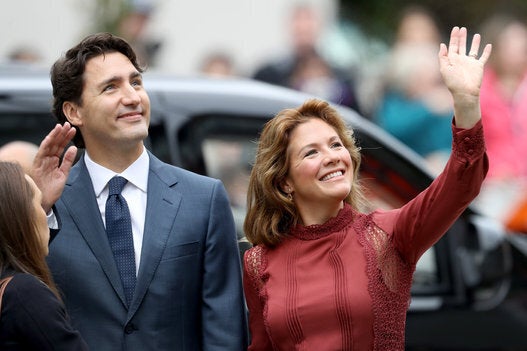 Sophie Grégoire Trudeau