It's official: Sophie Grégoire Trudeau is now on social media (and verified, natch).
The 41-year-old activist and wife of Prime Minister Justin Trudeau joined Facebook and Instagram, after admitting she "resisted getting on social media in every way" for the past decade.
She announced her accounts on Tuesday, which is the International Day of the Girl.
"About 15 years ago, before I met my husband Justin Trudeau, I began speaking publicly about eating disorders and self-esteem. It has been quite an extraordinary journey since then," Grégoire wrote in her first Facebook post, which features a black-and-white image of herself as a child with her mother.
"Through my travels here and abroad, I've met amazing women, girls, men and boys from all walks of life who confirm we're all hungry for the same thing: equality, justice and an opportunity to take care of our loved ones," she continued.
But don't expect to see Sophie posting any #OOTDs on her Instagram feed. She assured her new followers she hopes to "use this space to get to know you, and share more about my life with you - very little of which is spent in heels and dresses, by the way!"
Passionate advocate for rights of women
"My goal for this platform is to provide such a space. One where we can discover, meet, connect and engage with the wonderful people who help make our lives more just, fair and peaceful through their openness, courage, determination and action," she explained.
"About time, eh? Sophie is a passionate advocate for the rights of women and girls, so what better day than the International #DayoftheGirl to welcome you all to her page and introduce herself online," Trudeau captioned his photo.
CORRECTION: A previous version of this story misidentified a photo as Sophie Grégoire Trudeau and her youngest son. In fact, the Instagram photo is of Grégoire Trudeau as a child with her own mother. The article has now been updated.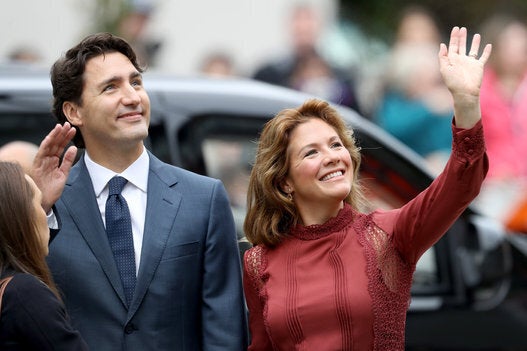 Sophie Grégoire Trudeau
Popular in the Community