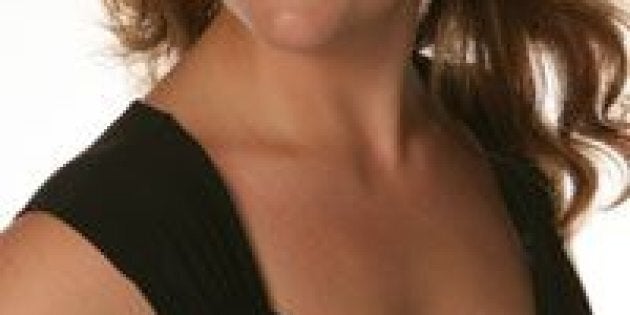 I recently reconnected with a childhood friend, Sophie Grégoire Trudeau, who is as dynamic, passionate, and capable as they come. If you are Canadian, you undoubtedly know who she is, and you're about to learn a little more.
Not many people know this, but we grew up together in Montreal. It's so fun to have reconnected with you. Tell us a bit about your childhood as well as your college studies and how you got into TV and communications (notably as a correspondent for ETalk Daily).
My childhood was a happy one. I had lots of love from both my parents. Growing up an only child, I was both a social creature who made friends easily, but also enjoyed the solitude. I have always been comfortable being alone. Even today, if I am alone without my kids or husband, I don't feel lonely.
I literally lived in nature till I was four, in a house way north of the city. My parents instilled in me a love and connection to nature that I still feel very connected to today.
In my teen years, I suffered with bulimia. I was very conscious of it. I read about bulimia, and I knew I was suffering from it.
Growing up, I studied hard and was a good student. I had a real love for sports and the outdoors. I had an equally crazy love for boys! I was comfortable hanging out with the boys, just as much as the girls. I was mischievous, but a good mischievous -- almost always good trouble.
In college, I studied commerce. I idolized my dad and thought I would follow in his business footsteps. But I soon realized it was not for me. I switched to communications -- writing, photography, PR. It was more me. In my first job, I worked as a receptionist at an ad firm and assistant to the company president. He saw something in me, and I was promoted to account manager. But while it was a great job, it still wasn't my calling.
Then I went for it. I decided to go to radio and TV school. I had always felt my communication skills were my best asset. The moment I stepped foot into school, I knew I was home. I felt most like myself. I had found my calling.
I then landed a job in the newsroom, writing the ticker news. You know the scanning ticker that runs across the bottom of your TV screen? It was the worst job ever! I loved culture, arts, and movies. I heard about an opening for a reporter in the showbiz section. I applied, and got the job!
Since that day, life has been the most incredible adventure. Reporting on everything from wildlife to team sports, fashion, beauty, and wellness for radio and TV. I always say the universe unfolds as it should, even when you doubt it.
How did I get the ETalk job? I was at a charity function, and the CTV people were there. They asked me some questions. I had a great rapport with one of the reporters. We then had a meeting, and five years later, I'm still there. I cover celebrities on their philanthropic work. I stay away from the gossip. It's been a great opportunity for me to spotlight important causes.
Can you tell us how you met your handsome hubby, Justin Trudeau, son of the late Canadian Prime Minister Pierre Trudeau? Was it love at first sight? When did you know? We love juicy details.
I'll give you the long story short. I've know Justin since I was a child. I went to school with his younger brother Michel, who died in an avalanche. But Justin and I are four years apart -- when you're 12 and 16, that's a big difference. I always thought he was handsome, though.
Nine years ago, I saw him in the newspapers. I had this weird feeling, like I was meant to be with him and didn't know why. I told my mom, and she laughed and said, "You and every other girl, Sophie!"
One year later, I co-hosted a charity function, and Justin was coincidentally my co-host. When we met again I reminded him that I knew his brother, Michel. There was definitely a physical and emotional connection. We flirted. But I sent him an email the next day and he never replied.
Three months later I bumped into him on the street. He apologized that he never wrote back. "Can I have your number?" he asked. "No," I replied. I wanted him to work a little! Well, he found my number and called me.
We then went for dinner and on our first date -- our very first date -- he looked into my eyes, and said: "I've been waiting for you for 31 years. You're going to be my wife. We're going to have a family together."
I read the newspapers and magazines in 2006 when you revealed your past struggles with bulimia as a teen, and I was so saddened to hear it. Can you share with our readers how life spiralled out of control for you, and how you were then able to finally move past the darkness and towards the light?
I honestly don't know when it started and ended. Addictions are biochemical imbalances of the brain, and binging and purging is a sign of a greater emotional wound. Eating was my only way of controlling my life, or so I thought. When you are addicted or suffering from a mental illness, you think you're in complete control. But the opposite is true. You are, in fact, completely out of control.
There was a kind of mental isolation. I detached myself from my surroundings. I was losing weight even though I was bulimic, and started trembling and feeling weak. Being the active and physical person I was, I knew I had to stop it. I sat down one day with my mom and told her. She told me she had a feeling. Then I broke down crying, and finally said it: "I'm suffering from bulimia and I need help." She told me that she and my father would do anything and everything they could to help me.
But addiction and mental illness -- which is what bulimia is -- can be both a blessing and a curse. It brought me a higher sense of awareness that I never would have experienced had I not suffered. It taught me about resilience and emotional maturity. I had to let go of control, in order to gain it back. How ironic.
I lived. I hurt. I had the right support to be strong. I got help. It's been my support network that has made all the difference. I couldn't have gotten through it alone. Do you know anorexia is the number one killer of girls age 15-24?
I have really worked on myself. I don't say I've moved past it, but rather, moved through it. And it doesn't define who I am.
Can you share the signs of an eating disorder with our mommy readers?
It's tricky depending on the condition.
If you are a mother who suspects her daughter could have an eating disorder, look for eating patterns. Is she going to the restroom after meals? Does she eat alone? Does she have trembling or bloodshot eyes (from vomiting)? Loss of hair? Vast weight fluctuation? Social isolation? Depression? Control and obsession with food? Obsession with her appearance? Extreme physical activity -- for example spending hours in the gym, or jogging for extended periods of time?
The most important thing if you suspect an eating disorder is to have the awkward conversation instead of remaining silent. Move past the fact that it may be uncomfortable, and have that conversation. Those awkward moments could save a life.
I know that giving back is very important to you. You have traveled to Africa with your mother-in-law, Margaret Trudeau, building wells and bringing clean water to remote regions in Africa. And I know you most recently became an ambassador for Plan Canada's "Because I Am A Girl" Initiative. Can you talk to us about these, how you got involved, and what you hope to accomplish.
This week, I hosted the UN Women's Gala for gender equality and violence against women. I think that we have developed a lack respect for humanity. We're paying a high price for it -- it has created a huge imbalance. There is still much violence towards women around the world. It's still happening too often in our society.
I'm devoting my life to my husband and children, but also to the women in the world who are suffering. Being in the spotlight comes with social responsibility, and I wish to use it wisely. When I inspire someone, I feel inspired.
My volunteer work brings me so much happiness and joy. I have also become a spokesperson for eating disorders and a public speaker on self esteem.
You are a multi-tasking mommy of two children (Xavier and Ella-Grace). Can you give three pieces of advice on how to rock mommyhood, wifedom, and career without losing yourself in the process?
Prioritize. We can't do it all. My husband is not here all week. I cook. I work. I exercise. I take care of the kids. I'm trying to balance it all, but I let some things slide. I have since learned to say no because I have two kids at home. I think we need to re-prioritize and get back to core values.
Let go. Yoga brings me stillness and calmness. It centers me. It brings me peace. Anyone who feels overwhelmed must find 20-30 minutes daily to have that moment where you can fully let go. For me, it's yoga or composing music. For you, it might be different. The key is to have that inner discipline to just release.
Express yourself creatively . And I don't mean you have to be an artist. Whatever gives you a creative release -- music, drawing, writing, cooking, any kind of activity where you are free to create, free of judgment as well.

What has being a mother taught you about yourself?

Motherhood has taught me to be more connected to other human beings. We are all responsible for each other. We're not different, but rather more similar than you think -- so if you're fighting a battle alone, choose not to fight it alone.

I literally had an out of body experience while breastfeeding and realized we have a responsibility to save every child, and each other. It made me feel closer to everybody on this planet.

What do you see for Sophie Grégoire Trudeau when you look to the future? What is the vision, the goal, the dream?

Ten years ago, I had a piece of paper with everything I wanted on it. It was all written down. And boy, I knew what I wanted!

Things have changed. I still have a vision -- but I live it, instead of looking at it from afar. Do I want to create social movement? Yes. Do I want to make a music album? Yes. Do I want to travel the world with my kids? Yes. I still have dreams, but instead of having them written on a little piece of paper, I live a little bit of them everyday. I don't expect something huge to happen everyday. I have found true peace and joy in everday life because I do what I feel in the moment, not what is stuck on that vision board. I used to stress out if the I wasn't attaining my goals by their due date, but not anymore.

And finally, I have to ask. Do you think your husband could become the Prime Minister of Canada one day. You know the rumours!

Since I have been with Justin, there is not a day that goes by that someone doesn't stop him to talk to him about his father. The connection they feel to him is so profound, and they want him to be an agent of change in society. We're not in politics for us -- believe me, it's the least glamourous job and I never see my husband. We often ask ourselves, why are we doing this? But we are doing this for us, meaning for our country and our children.

Where it will bring us? I don't know. His goal is not to become Prime Minister. It wouldn't be the right reason. The position brings power for real change but I'd rather have Justin home as a father and husband. If he does become Prime Minister, we'll be ready. But for now, no.
Popular in the Community