For many eager, wide-eyed university freshmen, their first glimpse of North American Greek life can come from cringeworthy portrayals of the untamed college jungle in films and TV. Stereotypes of 3 a.m. keg stands, Frosh Week parties and hyper-masculine frat brothers aside, joining a sorority or fraternity has been a defining factor in the college experience.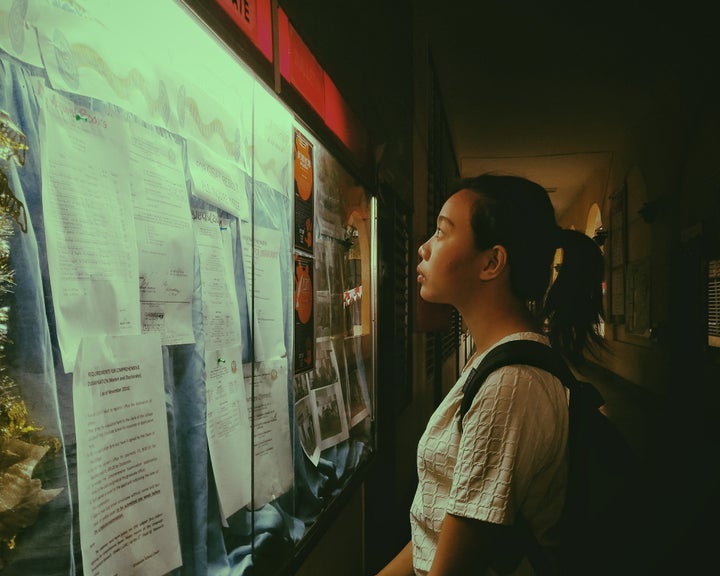 Greek systems have dominated college campuses across the United States and Canada, boasting over 9 million active and alumni members, and establishing powerful connections in the worlds of finance and politics. Seventy-six per cent of U.S. presidents belonged to a fraternity; Wall Street is described as "a fraternity pipeline."
Considering the networking opportunities, prestigious reputation and rich history of Greek organizations, the advantages would seem enticing to anyone. In my case, the benefits certainly seemed to outweigh the costs — at first.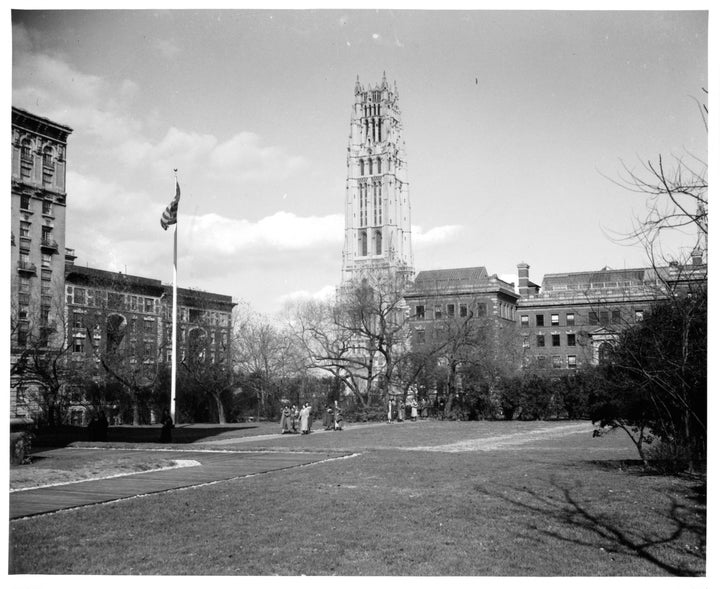 Our organization was founded in 1897 on the basis of inclusion and diversity, with our founders coming from different religious and socio-economic backgrounds. Alpha Omicron Pi was formed due, in part, to the anti-Semitism faced by our founder, Stella George Stern Perry, while trying to joining existing organizations at Barnard College (now affiliated with Columbia University in New York). I consider myself lucky to have joined a Greek organization that cherishes these values.
However, it wasn't long before I noticed my experiences of Greek life as a woman of colour differed differed from that of other members.
'The system was not built for individuals like me'
Greek organizations were established on campuses during a time when higher education was accessed by predominantly white, upper-class males. Fraternities were a promise of brotherhood, exclusivity and status between like-minded individuals from similar backgrounds.
Put simply, the system was not built for individuals like me.
"It would be an embarrassment to the organization to have one minority," they said.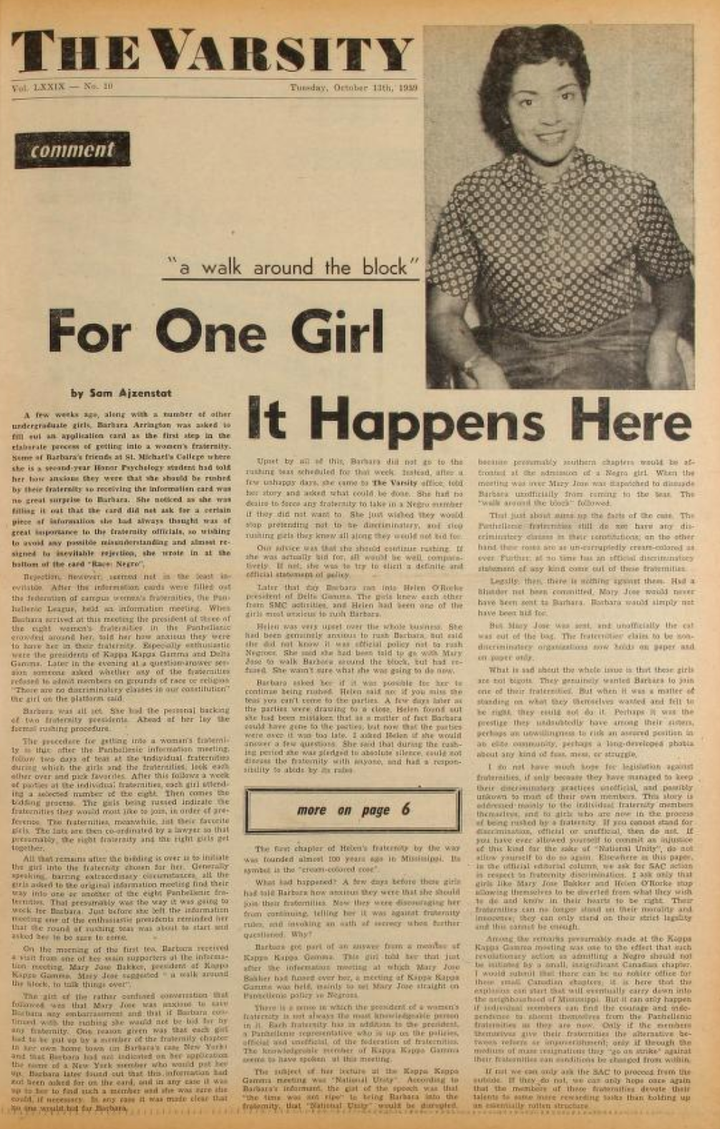 I've personally experienced racism in Greek life. My race often comes up as the subject of party conversation. My parents are both Filipino immigrants, coming to Canada in the mid-1990s and working blue-collar jobs. As such, I took jobs outside academics and saved money every summer to pay my own sorority dues and rent. I worked hard for everything I achieved in my university career, whether it be a position on a newspaper's masthead or a summer internship in Toronto's financial district.
Yet I once attended a fraternity party only to be confronted by a (possibly intoxicated) individual insisting they tell me about their Filipino nanny, perpetuating negative stereotypes about my culture without the slightest thought of it being racist and insensitive.
Bridging the diversity gap on Greek row
Yes, Greek organizations do operate differently in Canada than in the U.S. Racial diversity differs by chapter, with racially diverse chapters more likely to be located in densely populated urban areas than in the Antebellum South. Some chapters are starting to address racial diversity, and that's a great step forward.
However, we must consider that us Greeks all benefit both socially and economically from being a part of this system. Sadly, this sometimes means we fail to properly address scandals faced by the community: sexual assault, hazing, lack of diversity. As benefactors, we have a duty to address long-term issues even if we feel our chapter doesn't contribute to these problems.
I, too, realize that I benefit from participating in this system, even as it has historically dispossessed people of colour. I realize that I have privilege over fellow POC who otherwise may not be able to join a Greek-letter organization.
"We need to use our influence across college campuses to... address our shortcomings."
Despite scandal after scandal, POC members may choose to join Greek organizations for the promise of privileges as they would predominantly white Ivey League schools, forgetting at times that the success of post-secondary institutions was built on exclusivity and discrimination.
Reforming our outdated system is a responsibility taken up by all stakeholders: Greek community members, university administration and communities who have been historically excluded in Greek life. If our Greek organizations were founded upon the ideals of fraternal/sororal bonding, we need to use our influence across college campuses to enact discussion on diversity, address our shortcomings and bring together a community.
Will we see a reform overnight? Probably not. But we can start by following in the footsteps of organizations such as the University of British Columbia, whose Interfraternity Council (IFC) adopted the university's policy on sexual violence in their bylaws, undergoing mandatory training. Other organizations have also adopted diversity and inclusion policies in response to recent scandals regarding race and membership selection — I am proud to say that includes my own.
Acknowledging our shortcomings and creating active, long-term solutions to long-term problems personally gives me hope for the future of the North American Greek system. It brings us a step closer to bridging the diversity gap on Greek row.
Have an opinion you'd like to share on HuffPost Canada? You can find more information here on how to pitch and contact us.