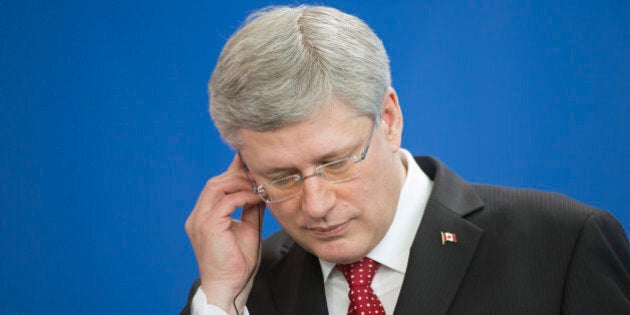 A year ago -- Sept. 26 to be exact -- Prime Minister Harper announced the conclusion of negotiations of the Canada-European Union Comprehensive Economic and Trade Agreement (CETA). Juan Manual Borroso, then-president of the European Commission and Herman Van Rompuy, President of the European Council, flown in to celebrate at the taxpayers expense -- the flights alone cost $300,000.
Currently, Harper is claiming this deal as one of his legacies. He hopes that this will be a signal to Canadians that their prime minister has the wherewithal to negotiate an agreement with not one but 28 countries all at the same time, representing more than half of the 43 countries he has supposedly concluded free trade agreements with.
The Conservative campaign being what it is, a little truth has not sullied the message. The fact is, the agreement is far from signed, sealed or delivered. The European Union has grave concerns about CETA, particularly its inclusion of a clause that allows investors to sue over changes in policy if they interfere with profit. France has refused to ratify if this power is retained, as has Greece. Austria is issuing similar warnings. Unions in almost all member countries are fighting to reopen the agreement and modify the investor-state dispute settlement provision (ISDS). As CETA may require all participants to sign, it is unlikely the deal will get through the current stage. Recently, the tally for signatures of a petition of against CETA and TTIP, the EU-US free trade agreement surpassed 2.5 million.
Because the battlefront for CETA is mostly abroad, Harper has been in the enviable position of setting the tone in Canada for this and similar trade deals. But while Canadians know very little about the details of these secret deals, they know a fishy thing when they smell it. When a Council of Canadians poll by Ekos Research asked whether Canadians support the controversial investor protections, a whopping sixty-one per cent said no. Opposition by party support was 71 per cent for Greens, 68 per cent for NDP voters and 60 per cent of Liberals. Even almost half of Conservative voters thought they were a terrible idea.
Respondents were also asked what they thought of an independent review of a major trade deal before it goes to signing. Seventy-one per cent supported the Parliamentary Budget Officer examining and assessing CETA. Seventy-seven per cent of Liberal voters backed the idea of an independent assessment, as did 74 per cent of NDP supporters and 65 per cent of Greens. Again, astonishingly, 62 per cent of Conservative voters, despite the government's constant cheerleading for CETA, indicated their support for an assessment.
This weekend, Mr. Harper may have conveniently forgotten that he said he "concluded" CETA a year ago, but Europeans and Canadians haven't. In Europe, a broad Call to Action this weekend is bringing together more than 70 groups, saying that CETA "targets standards and regulations as obstacles to trade and aims at lowering them and stalling future progress."
CETA support only in Canada? Pity.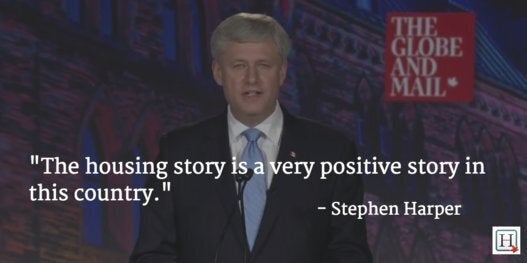 Best Quotes From Globe And Mail Election Debate
Popular in the Community